Last night was quite an adventure! We went from watching lighting in the distance while eating dinner to chasing our tent and camp gear down in the middle of the night as the winds threatened to carry us out to sea (or rather the Salt Lake). Many campers chose to pack up and leave but being the brave campers we are (as well as having no place else to go) we rode out the storm in our car.  We're not gonna lie…it got pretty scary at points and we lost some gear and bent a tent pole but we lived to travel another day.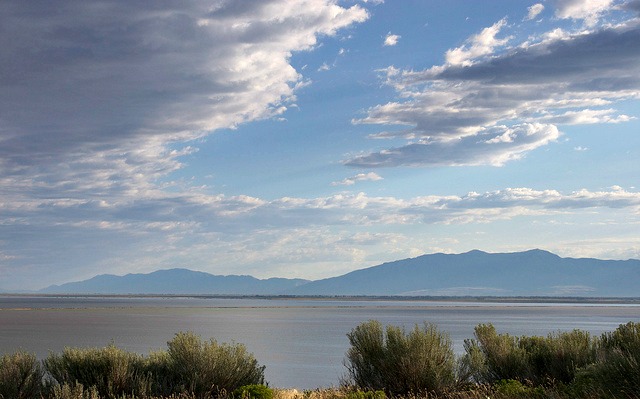 After packing up what was left of our campsite, we headed to the shower rooms to see if we could beat the brine flies. Unfortunately, they get up pretty damn early too. Seriously though, expect to take your shower with some flying friends. This is the ONLY thing that we don't love about Antelope Island, so we can't complain.
On our way out of the park we took a little time for one more drive. Antelope (go figure) and buffalo roam around the grasslands and even stop once in awhile for a portrait. Thanks guys!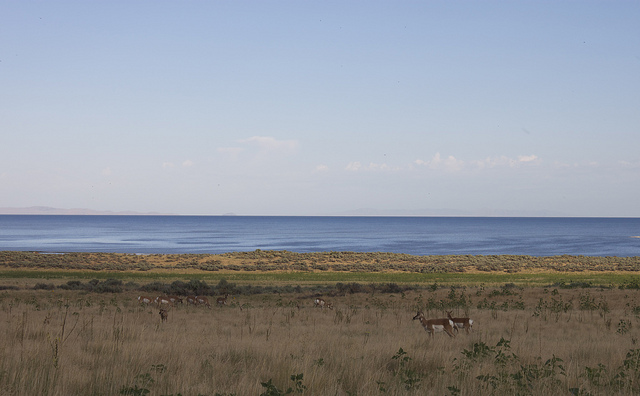 Back on the mainland, we made a stop for breakfast at Janet's Sunshine Cafe. We downed some omelets and quickly decided this place rocks! We gave it 5 solid coffee cups (yes, we also invented our own diner rating system). The next stop was a new one for both of us. We had heard great things about Bryce Canyon National Park, but never had the opportunity to visit. We always get a picture of the entry sign. You just have to.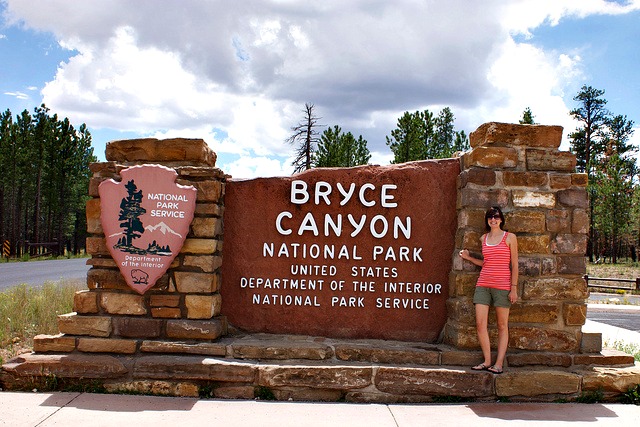 Our first hike in the park was the Bristlecone Loop Trail. These trees are pretty gnarly, but they are amazing. They are thought to live longer than nearly any other organism–nearly 5,000 years!
Ancient trees aren't the only attraction at Bryce Canyon National Park. Later on in the day we encountered our first hoodoos or tentrock. These geological formations look a lot like branchless trees made out of stone and most of them are around 10 stories tall. So cool.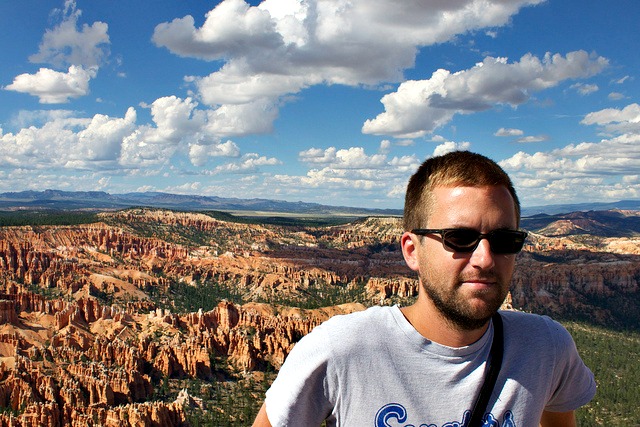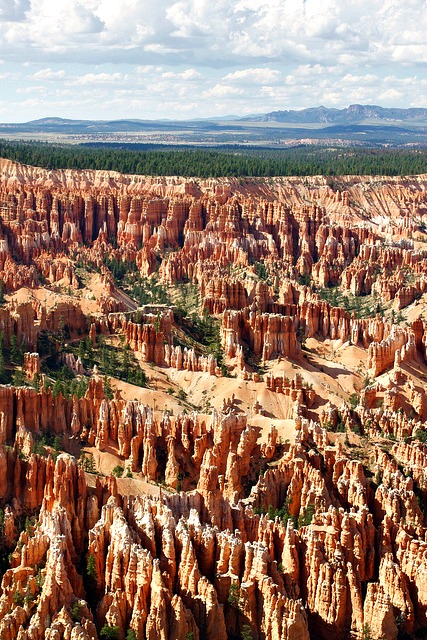 Bryce Canyon is also home to some nice arches and about one zillion expansive viewpoints. We try to stop at them all!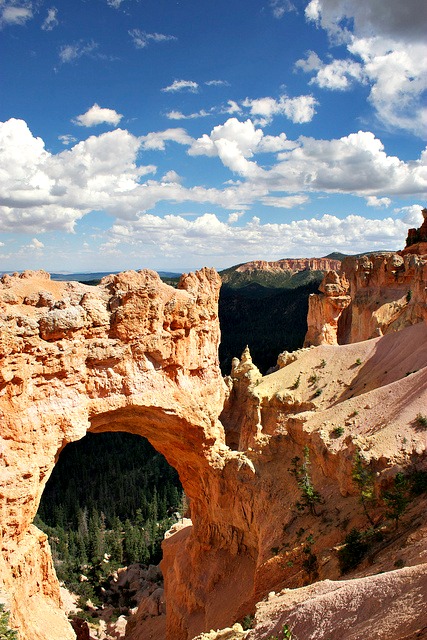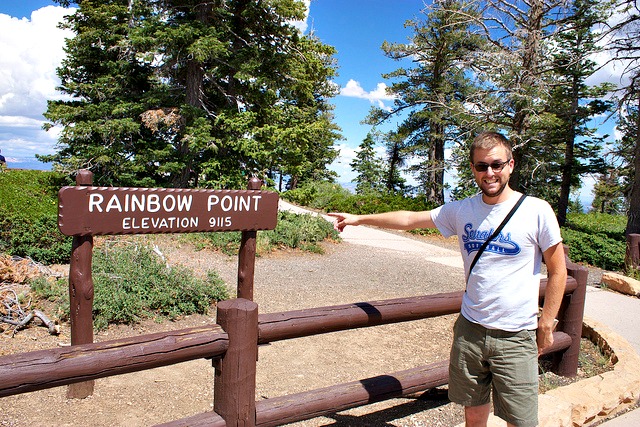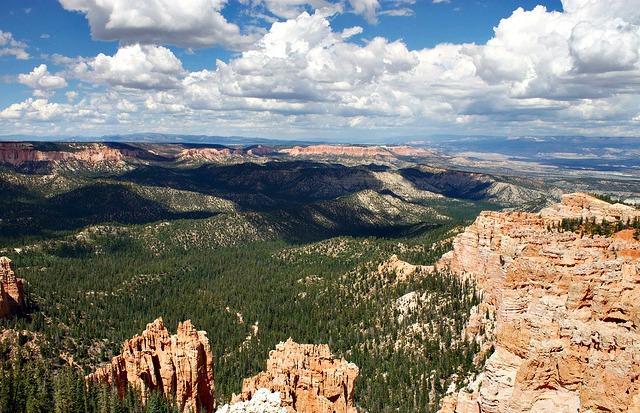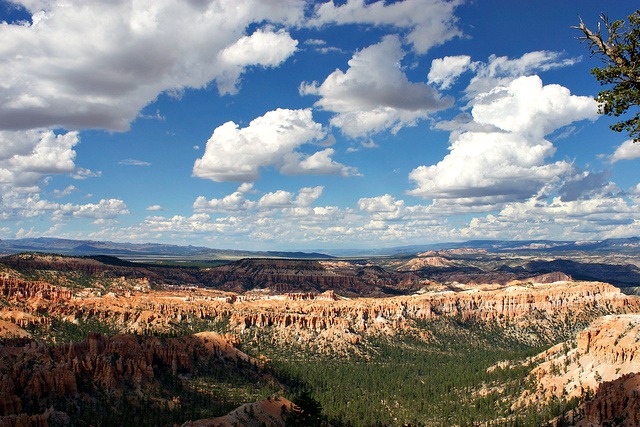 This park made us realize what that Paul Simon song 'She Loves Me Like A Rock' is all about. The line, "hoodoo, hoodoo you think you're fooling?" totally makes sense! Pardon the bad geological pun, but who do and hoodoo… we couldn't resist!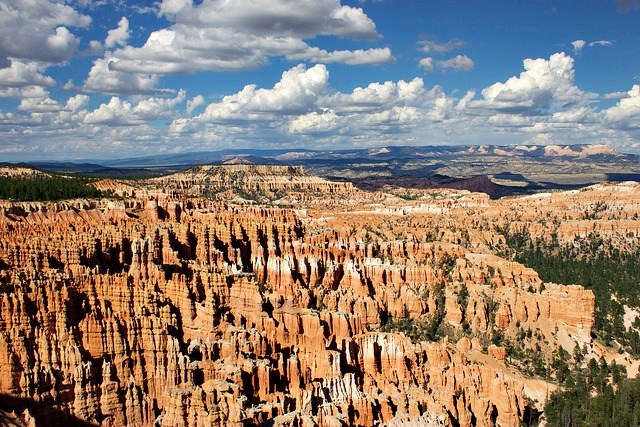 While we really enjoyed the lookouts and the few short hikes we took, we think we'd enjoy this park much more if we had more time to explore. We'd especially like to hike down into the canyon. But sometimes roadtrippin' just doesn't allow you to do all that you'd like and onward we had to press.