We woke from a KOA in between Bryce Canyon and Zion National Park and made our way out to see what the great wide open had in store for us. No matter what it had in store, we were refreshed and ready for it! Neither of us knew what to expect at Zion National Park but as soon as we pulled up we knew it was going to be a good day. You can see why.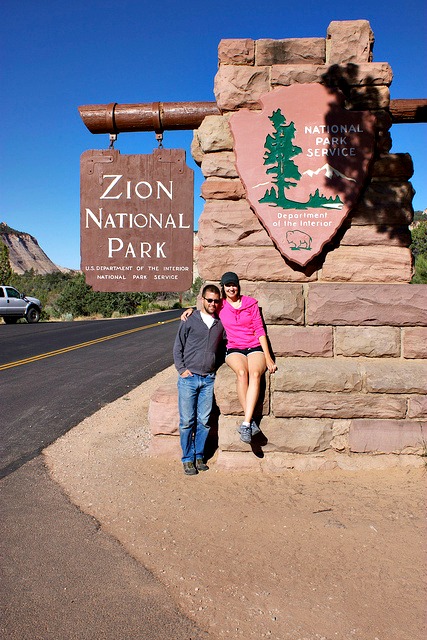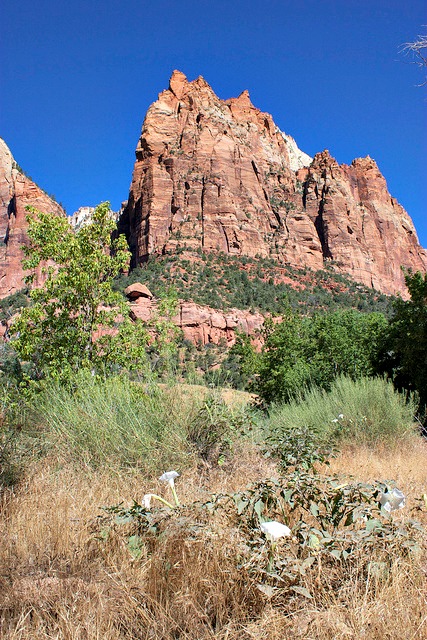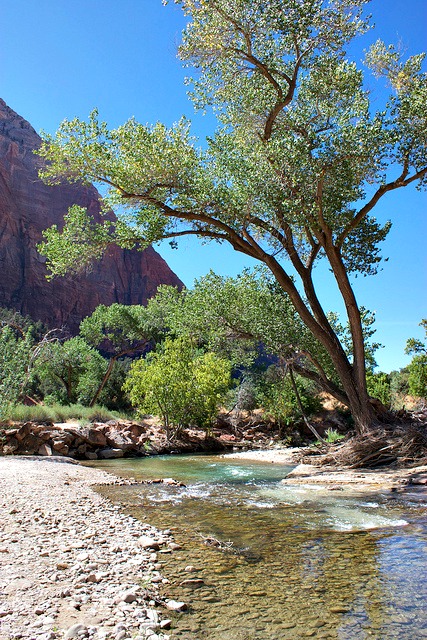 One of the best parts about Zion is that you aren't allowed to travel in personal vehicles throughout the park during peak times of the year (March 24 through November 3). Every visitor is routed to a main parking area to start hiking or hop on a shuttle bus. We decided to do a little of both.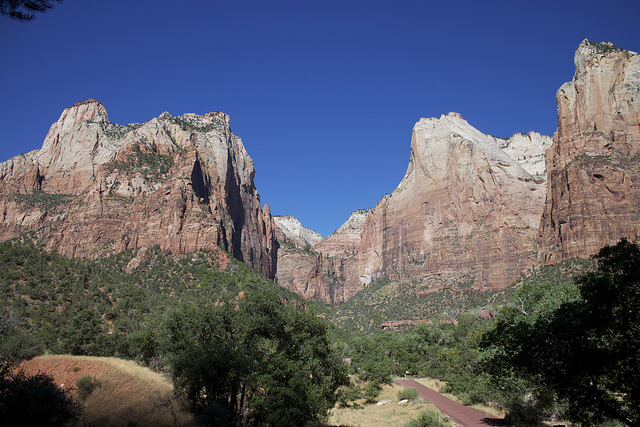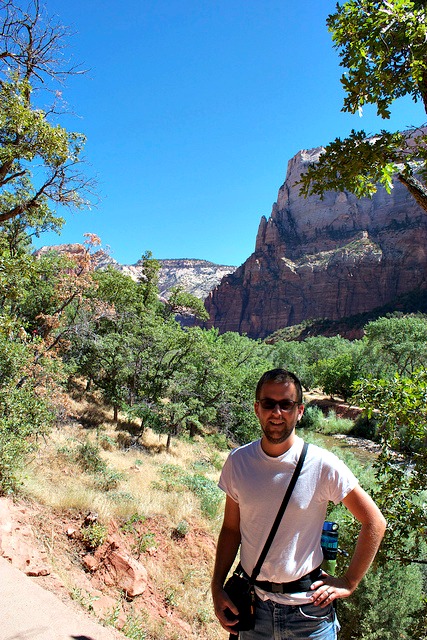 It was around 110 degrees that day, but it's a dry heat. FYI–no matter how dry it is it's still really, really hot. Despite the heat, we hiked up and down trails (Emerald Pools, Weeping Rock, The Grotto, Riverside Walk), explored waterfalls,  and crisscrossed the Virgin River.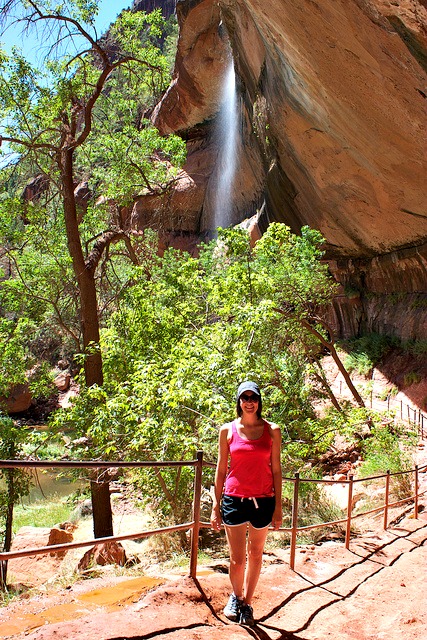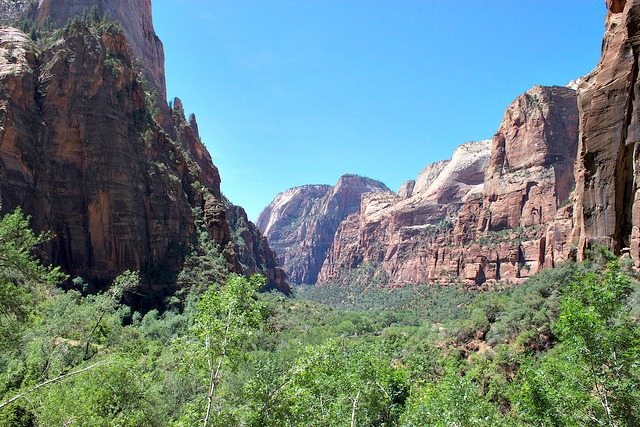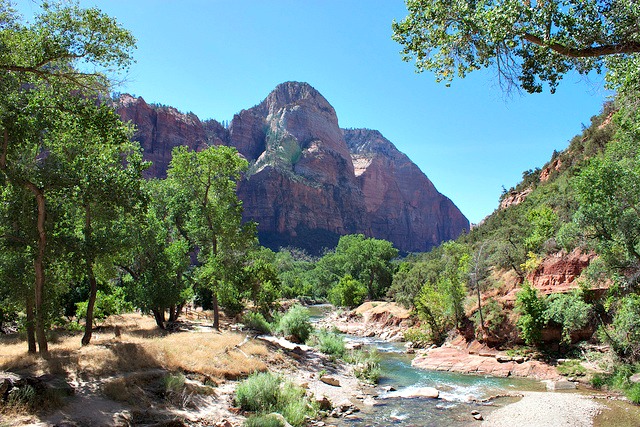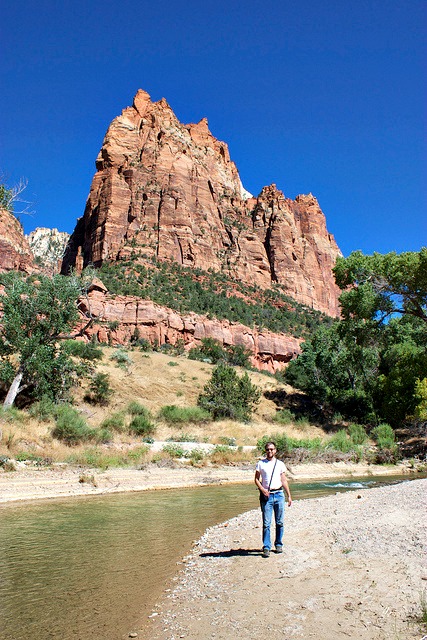 That dry heat and hiking worked up quite an appetite in us both so we stopped at Zion Canyon Visitor Center for a bite to eat. We both gobbled up a black bean burger and made our way back to the trails.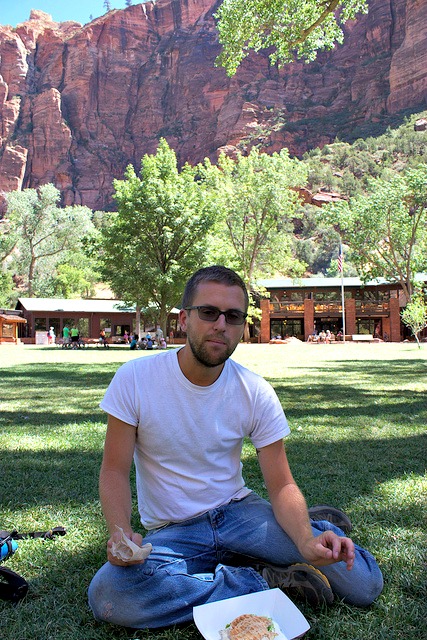 Although we wanted to hike the Narrows, we we didn't have the time or gear to get it done. We decided to play in the river instead.
After leaving Zion we shoved on toward Flagstaff. Along the way we admired the red rocks and expansive sky of Grand Staircase Escalante and Vermilion Cliffs. Oh, and we jumped off stuff.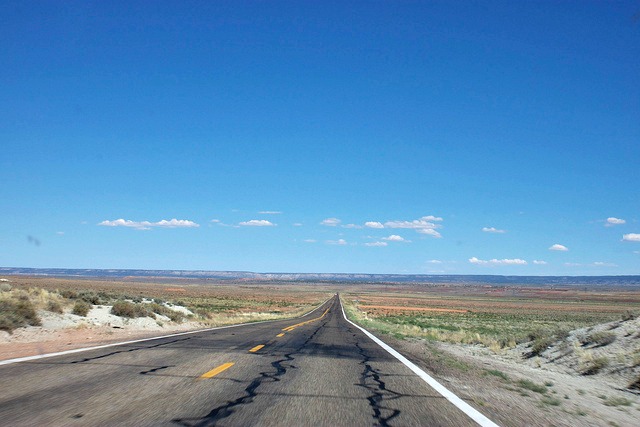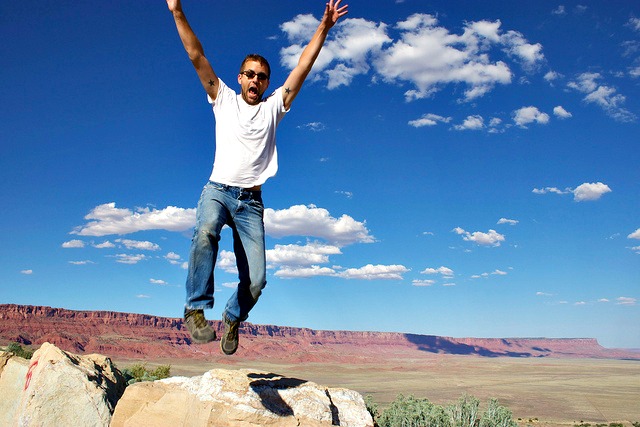 Our route took us over the Navajo Bridge, which crosses Marble Canyon and is quite a structure.  You can walk around the area to explore, but it was so hot we decided get back in the car and go.
Apparently the heat got to Mark because he completely went insane and gave Christy this stare.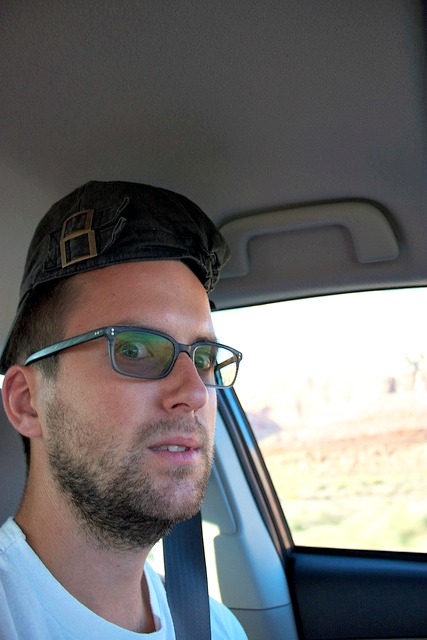 Shadow Bear, however, was not impressed.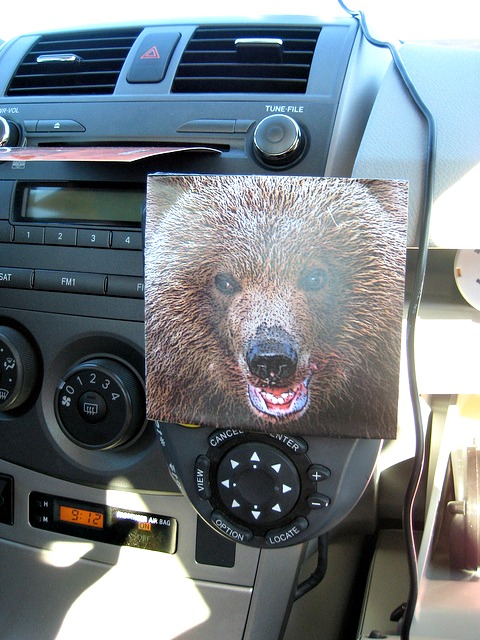 We aquired Shadow Bear (named for our friend in Olympic National Park) from a park handout and decided to replace our rental car's 200 year old GPS system with him. When you're looking for bears, nothing can beat a bear guide! Okay…maybe the heat and long days on the road have gotten to both of us.
One thing you need to know about Shadow Bear…he really, really loves Barry Manilow.
Off in the distance, we finally spotted Flagstaff and knew somewhere in that city there was a pizza and a hotel room with our names on it. Good thing too as it had started raining and obviously we had lost our minds and could use a good rest!