After a much-needed rest in Flagstaff, AZ we headed out toward Slide Rock State Park. We had both been dying to check this place out, so we couldn't wait to get going. As a matter of fact, we left so early that we had to wait for the park to open. As we were waiting we noticed the park only accepted cash. FYI, bring cash to enjoy this giant rock slide. With cash in hand, we showed back up (still before anyone else) and hiked toward slide we'd both been waiting to see.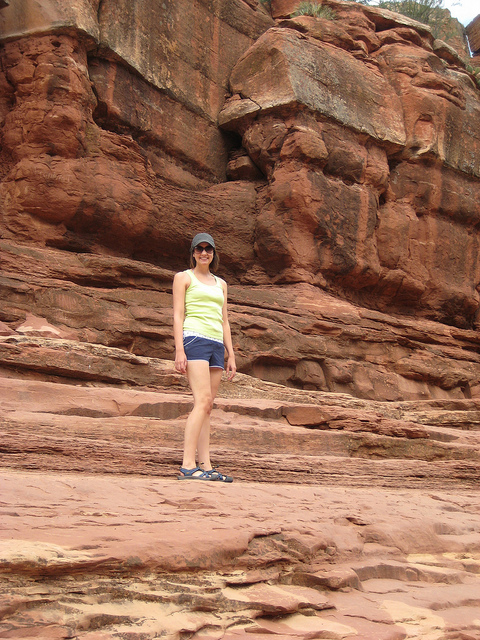 This slide will take your breath aways. Twice. First, it will take your breath away because it is simply amazing to look at. Second, it will take your breath away because the water is freezing cold. The air temperature was somewhere in the 70s, but the water no more than 55 degrees. You get used to it, but it's never warm!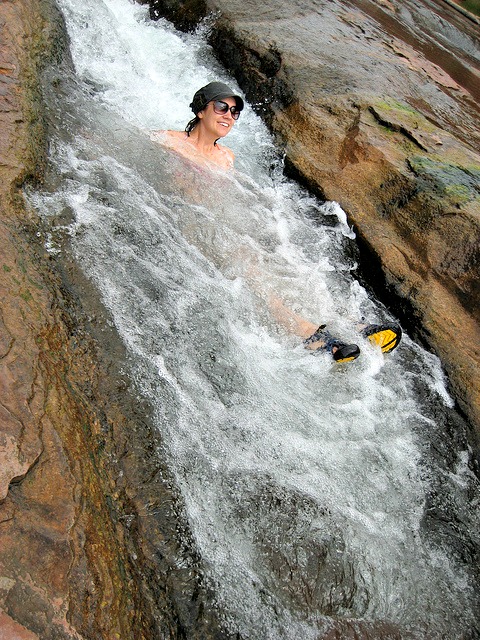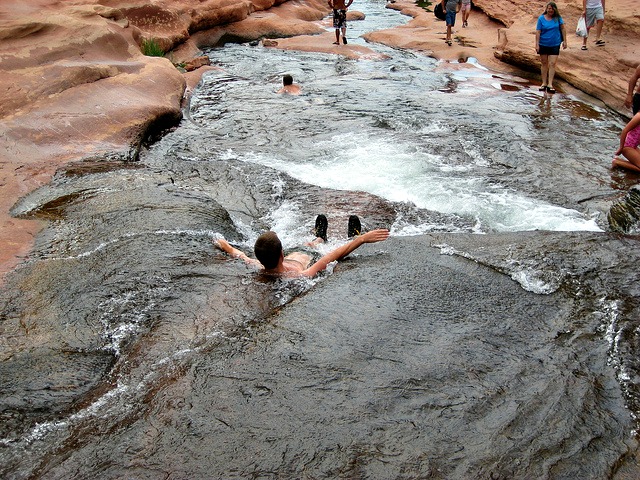 As the morning progressed, the park filled up and we found a deep pool to jump and play in. If you are in the Sedona area, put this park on your must-see list. It's great for kids and adults alike!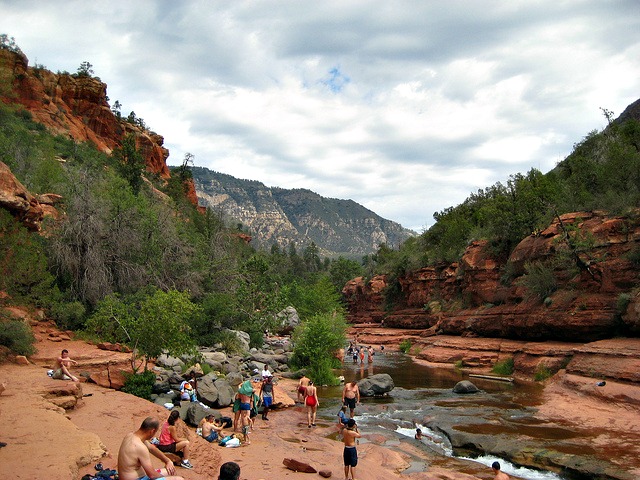 After warming our bones for a little while in the car we made it to to walk the streets and find a bite for lunch. Christy also struck up a convo with a pink javelina (skunk pig). Chances are he just wanted some of her ice cream. Sedona was a nice pit stop, but we both agreed it was kind of the Gatlinburg of Arizona. Nothing wrong with that, but just seems touristy for our tastes.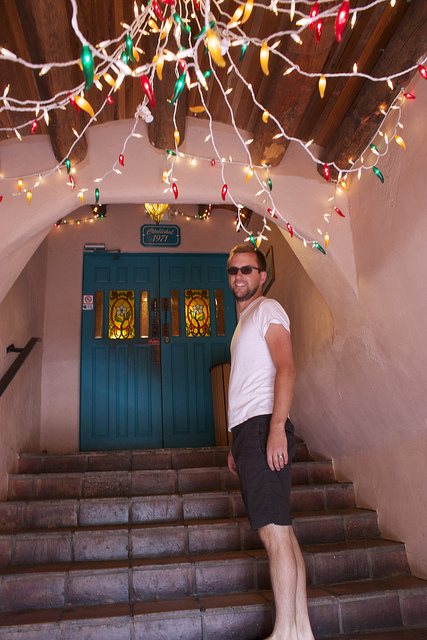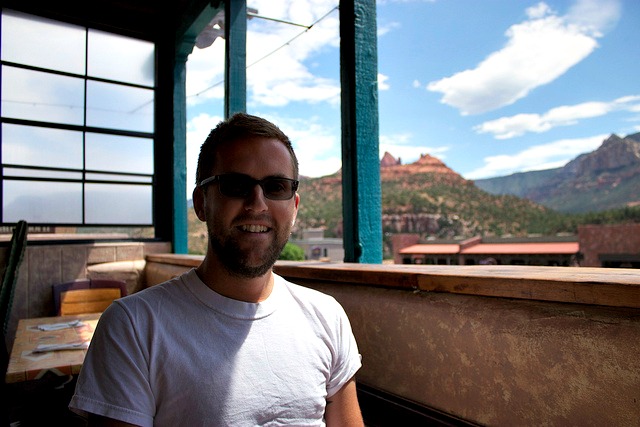 We left Sedona behind and headed east toward Walnut Canyon National Monument. The cliff dwellings were quite interesting and it was fun pondering about the lives of the ancient people who made their home here. We're not much for archaeology and we're certainly not history buffs, but we think just about anyone could find a spot like this interesting. It is simply astonishing that people could thrive in such an environment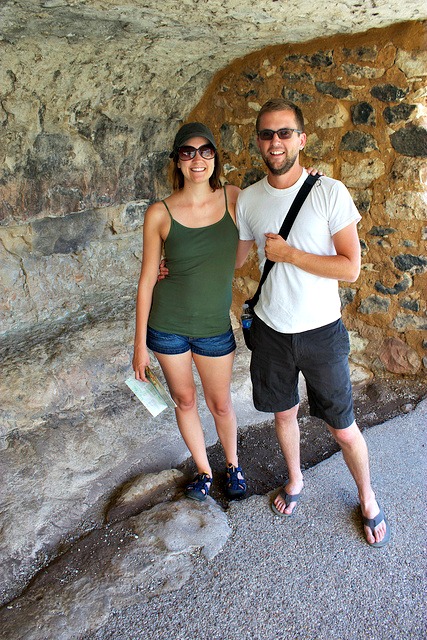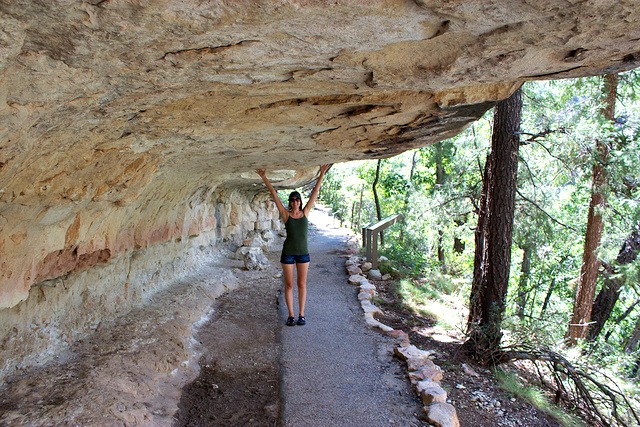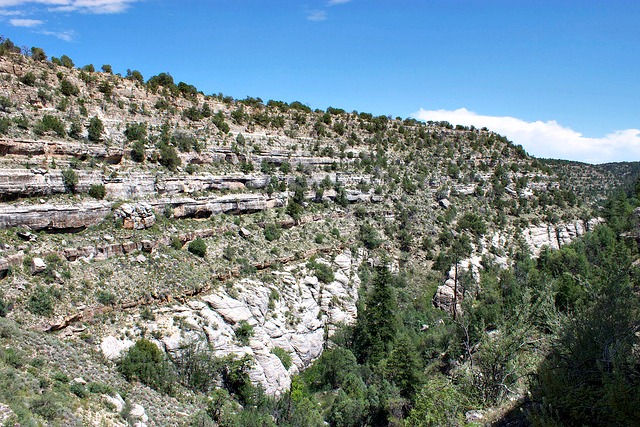 Word of warning…there are several hundred steps you have to climb if you do the full hike around the canyon. It's not too tough, but be sure to plan ahead and bring some water along. It was pretty hot when we were there which made it a little rough but still very doable. There are plenty of places to stop and rest along your hike.
Next, with "Take it Easy!" blasting we stopped in Winslow, AZ. Yes we stood on the corner. Yes we sang the song. Yes you would too.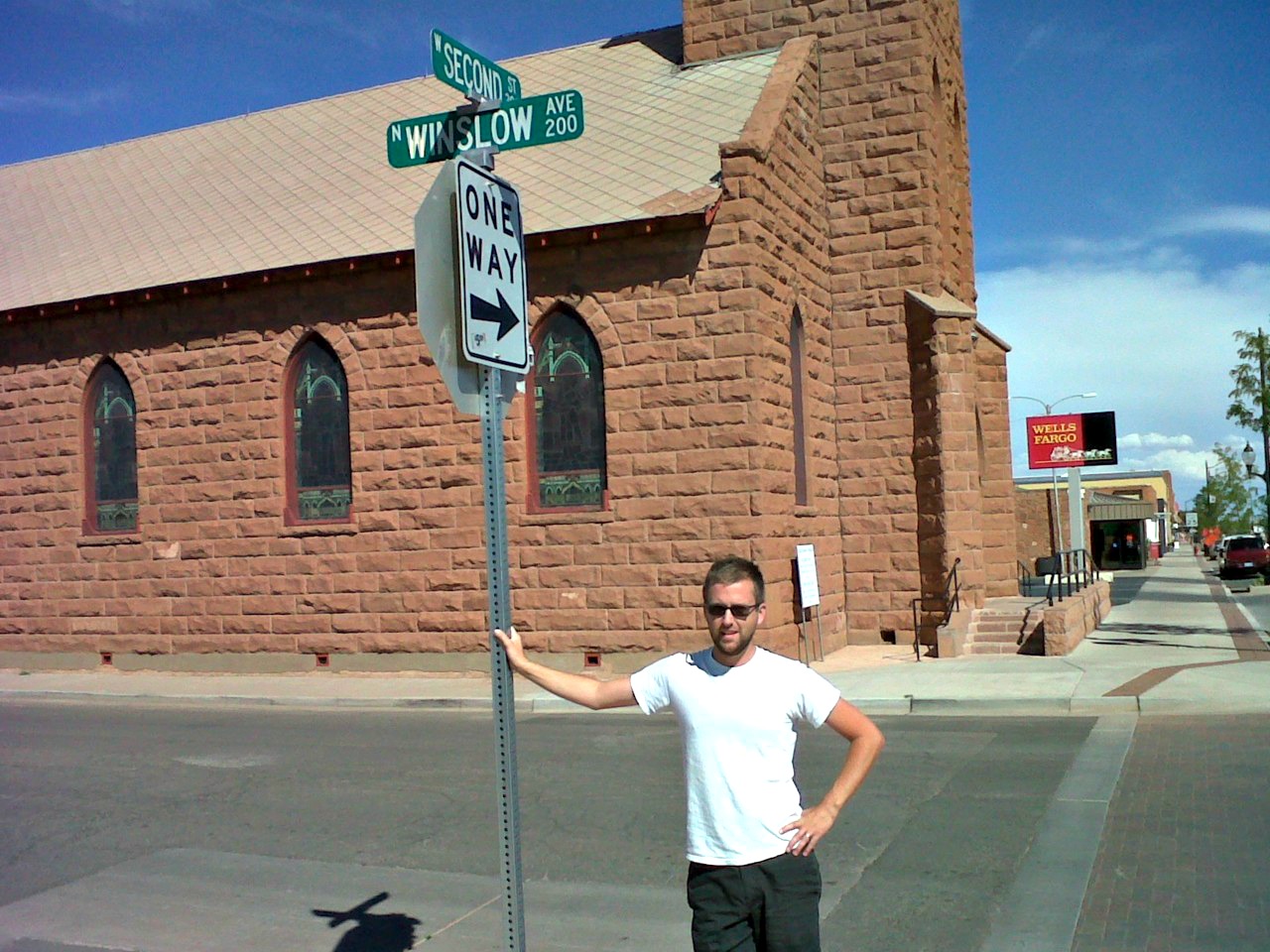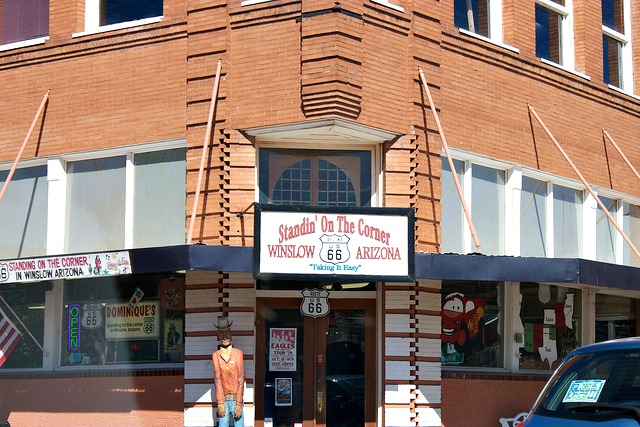 After our brief visit in Winslow, we continued on our Route 66 journey, crossing into New Mexico. There's certainly still a lot to see along this historic highway but there are also a lot of abandoned towns and empty space in between. Some of it lovely, some of it not so much.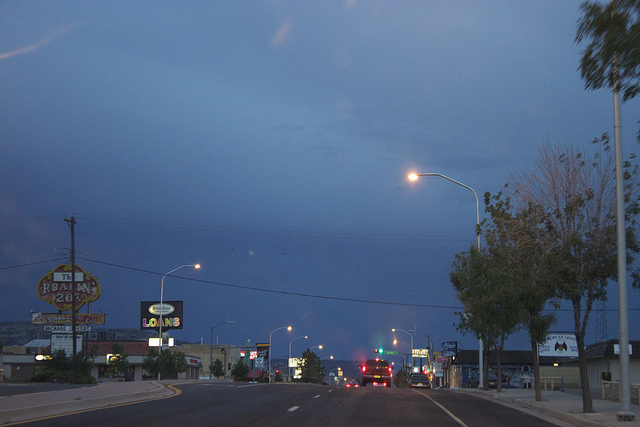 The infamous El Rancho Hotel is a must see. Their motto says it all, "Charm of yesterday…convenience of tomorrow."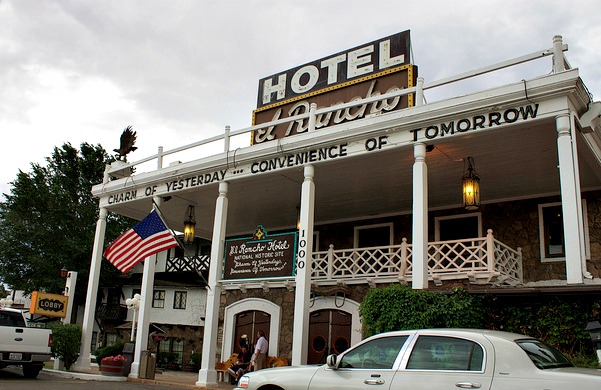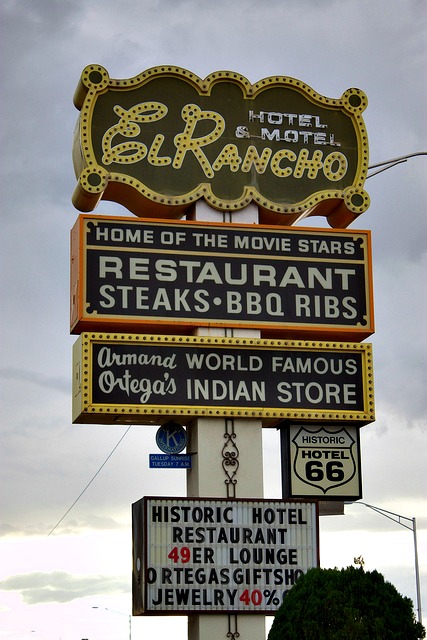 We made the call to drive late into the night and eventually made it to the Doubletree in Albuquerque, New Mexico. The employees were great and the lobby was pretty happening. And they had cookies, which sealed the deal. Mmmm…cookies.