We woke up early in Greybull to head out for Grand Tetons National Park by way of Yellowstone National Park. Today was Mark's birthday, so finding a grizzly bear in Yellowstone was number one on the to-do list. We decided to enter Yellowstone via a new route this year, one that would take us through Hayden and Lamar Valley, which is known to be bear and wolf territory. Since it was Mark's birthday, listening to Paul Simon on the drive was a must. Please note the artistic camera work in the following video:
On our way to the park, we stopped for breakfast (of course) at Granny's Restaurant in Cody, Wyoming. The waitresses sang Mark happy birthday and then PROMISED him he'd see a bear for his birthday. They informed us that there had been several bear sightings in the valley in the past several days. Signs were looking good so we hit the road, our hearts full of hope!
Well it's not a grizzly bear, but good-golly are these little suckers cute!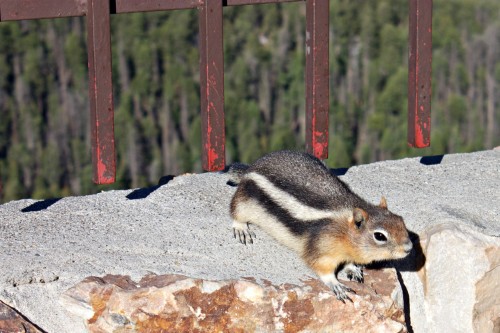 Before long we entered into Montana, which is called 'Big Sky Country' for good reason. Just see for yourself.
Not long after entering Montana, we found ourselves in Silver Gate, which is a lovely little mountain town. We picked up some coffee and made our way toward the Yellowstone National Park entrance.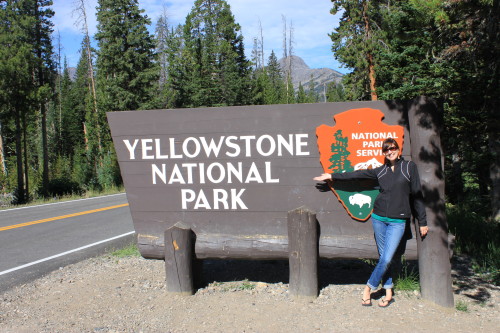 As soon as we made it to the Lamar Valley Mark broke out the binoculars to start searching for grizzlies.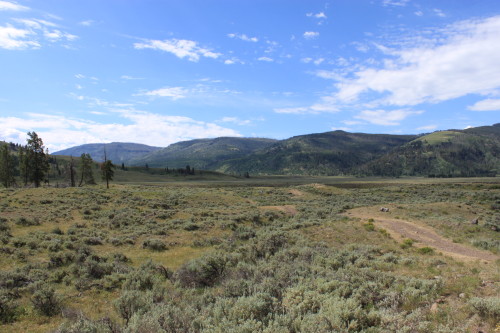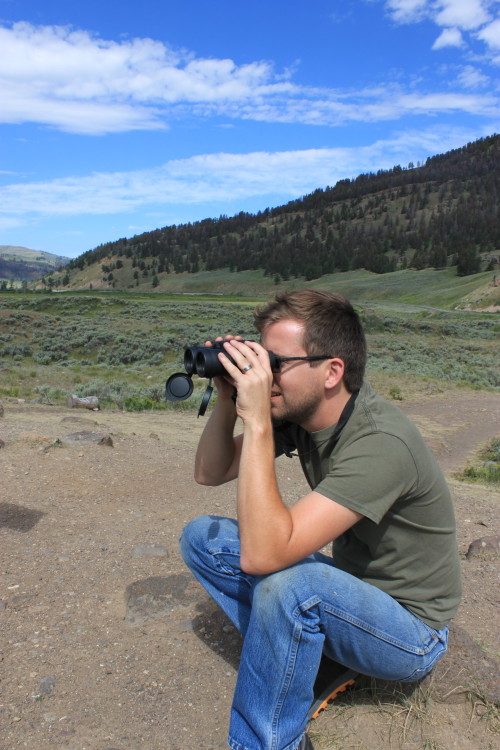 This seemed like a good sign…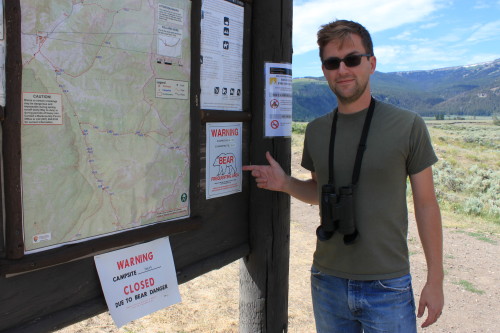 We hadn't seen any bears yet, but we did sneak up on a herd of buffalo (or "buffs" as we so endearingly started calling them) as they grazed the valley. It's hard to see from the photos, but there were several calves in the herd, which was a first for us.
As we kept meandering through the valley we stilled weren't spotting any bears, but we weren't complaining either because the views were beyond description. We hadn't been to this part of Yellowstone before and couldn't believe what we had been missing! We've come to learn just how vast and versatile this park is.
As we drove through the park we happened to spot a picnic area that had a few tables open so we stopped in for a quick lunch. It's not often you get a chance to eat in a place this serene and beautiful. Cheese sandwiches never tasted so good.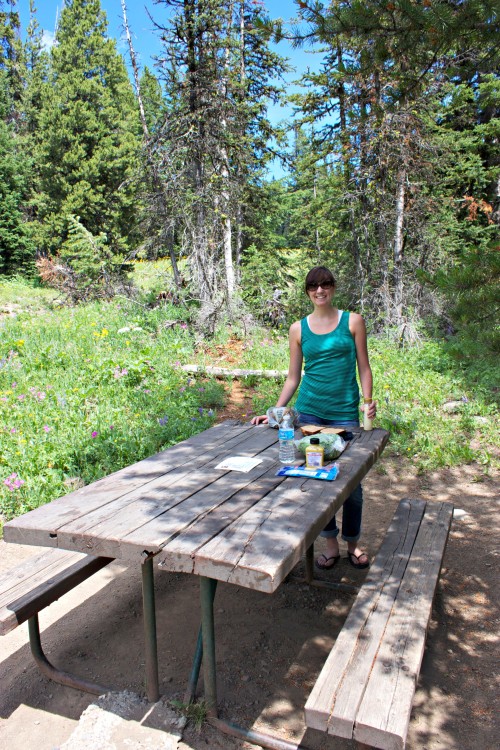 In case we hadn't mentioned, Yellowstone is full of breathtaking views. Here are a few of our favorites.
As we entered into Grand Teton National Park it was a little rainy, but that didn't bother us any. You know why? Because when it rains in the Tetons you get to see rainbows like this.
We spent some time driving the park roads. We spotted a beaver hard at work at Oxbow Bend.  Eventually we took the car up to the top of signal mountain. The view here is stunning, but the air is cold. Be sure to bring a coat!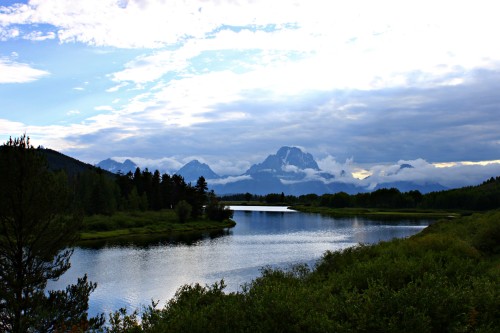 After a few more stops inside the park we made our way to a cabin in Jackson Hole for the night. Since it was Mark's birthday we decided to go all out on the town for dinner and beers at Snake River Brewing and a nightcap at the Million Dollar Cowboy Bar.
It was a good thing that we went out too because that's where Mark finally spotted his grizzly bear!