We loved our cabin in Jackson Hole, but we were ready to get on the road. Our first order of business for the day (after coffee of course) was to head back into Grand Tetons National Park for a couple more hours of exploring. We hiked part of the Jenny Lake Loop Trail and marveled at the fog-filled landscape.
After our hike we lucked out and found an unmarked road that took us down to the shore of Jackson Lake. Christy wanted to swim, but the water was a bit too cold for that.
Eventually the fog lifted completely and the Tetons exposed themselves to us. That sounds a little dirty, but that's what happened…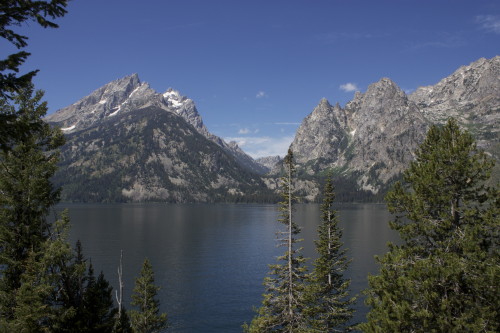 Pretty soon we were out of the Grand Tetons National Park and on our way to Idaho. As usual, we have photographic proof that we crossed the state line.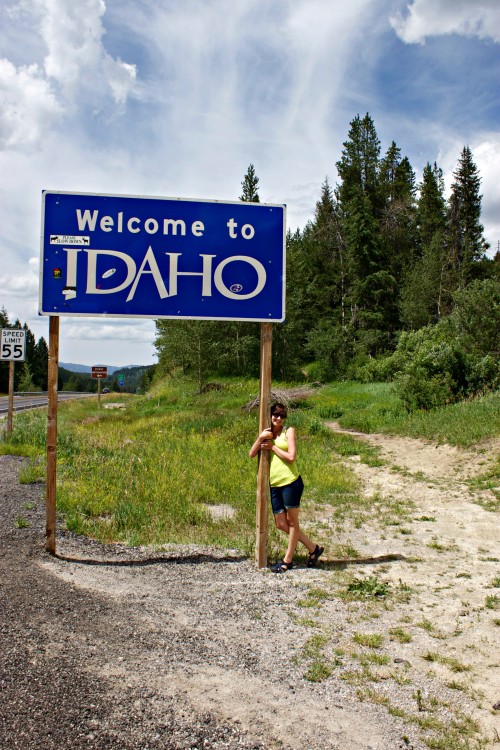 *Please note, we still have not seen a single potato.
A few hours later and we safely arrive on a dusty black foreign planet called Craters of the Moon National Monument and Preserve. This place is wild! What we saw and read ahead of time on the internet did not even come close to doing this place justice. We loved it!!
We were blown away by the North Crater Flow Trail (literally…it's really windy here!).
Our next stop in the park was the Inferno Cone. Mark got the bright idea to run up to the top (he didn't realize it was ⅓ of a mile one way). If you squint you can see him off in the distance.
He lived to tell about it, but was out of breath for about 3 days after the little adventure.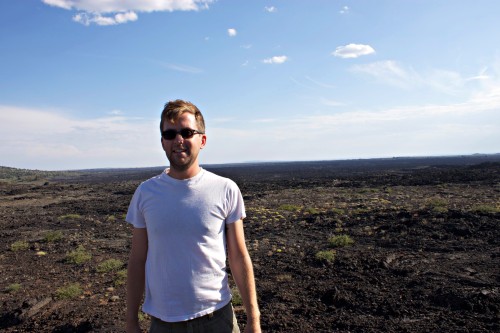 There are a lot of things to see in this park, even caves! Mark loves to spelunk so he strapped on his headlamp and went headfirst down into a few of the dark domiciles.
Christy waited outside. She hates closed spaces even more than she hates heights. But hey, who was going to get these awesome shots if we had both gone in!
After leaving the park we headed out into the sunset toward Mountain Home, Idaho where we set up camp for the night. Chili was on the menu and life was good! FYI: if you have the opportunity to camp in Craters of the Moon, do it! The campgrounds looked great. Unfortunately, we needed to cover a little ground before we called it a night.