There's not much good or bad to say about Mountain Home, Idaho. We had a peaceful nights rest there and woke up early to hit the Oregon trail. Well…we were hitting the trail and it happened to be taking us to Oregon, so close enough. It didn't take long to reach the Oregon border. See look, we really did it!
We grabbed breakfast at the Capri Diner. It was pretty tasty, service was great, and the decor inside was too cute!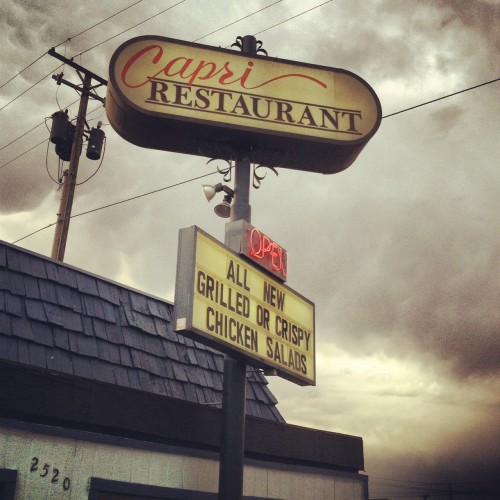 We drove along the Oregon highways, a little unimpressed by the dry scenery. We loved every minute of the drive, but it just wasn't the Oregon we had hoped for. It did deliver the most delicious burger that Christy has ever tasted though….the one, the only, the mighty Charburger!!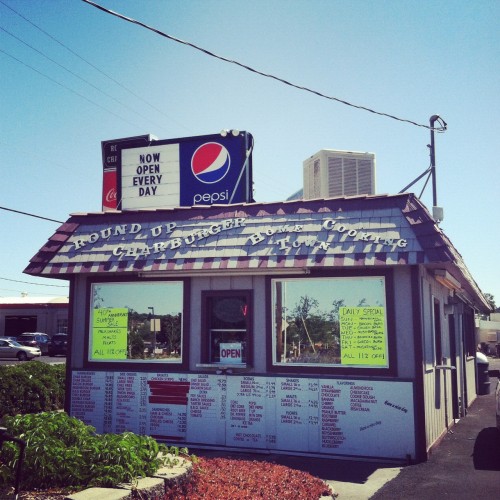 And Mark found beer heaven and Full Sails Brewery. They have a great outdoor seating area where Mark was able to drink and Christy was able to watch the kite-boarders.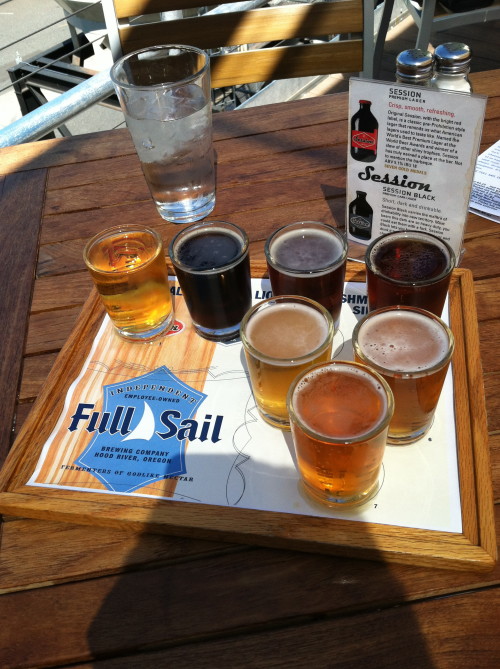 Eventually the scenery started to look more like the Oregon that we envisioned. Our route along the Historic Columbia River Highway took us right to Multnomah Falls, which is a spectacular place.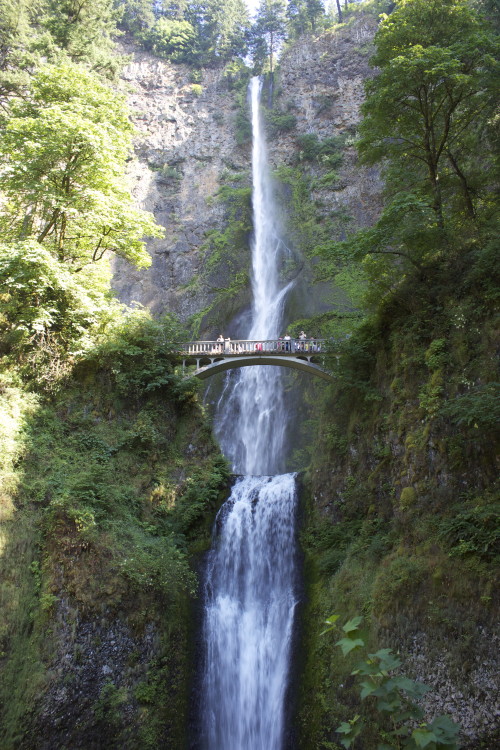 We did a little hiking and took in deep breaths of the fresh air.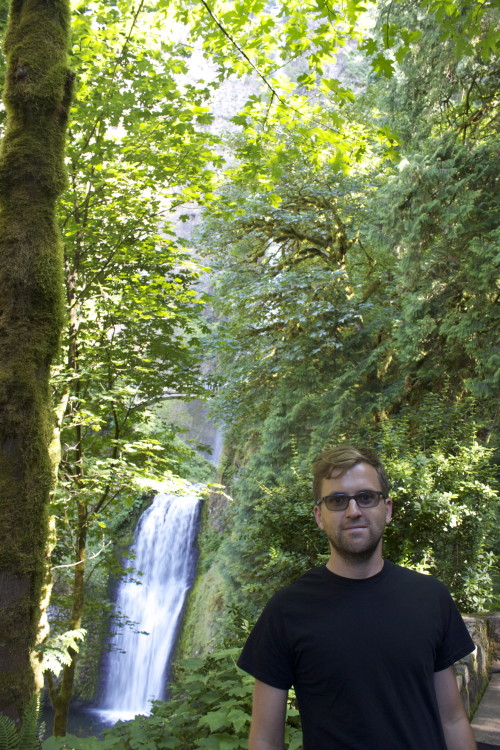 Just past the falls we stopped in at Vista House to admire the panoramic view of the Columbia river. Not a bad view, eh?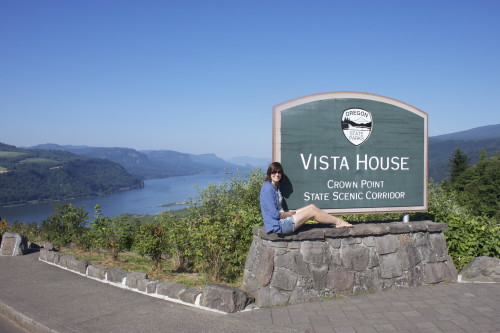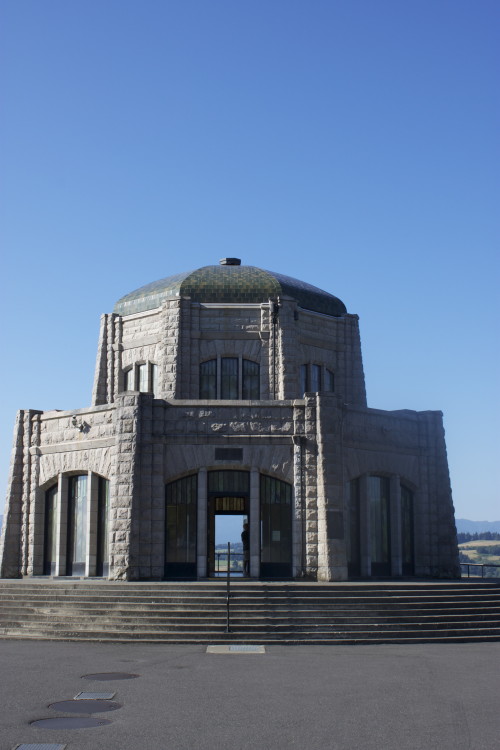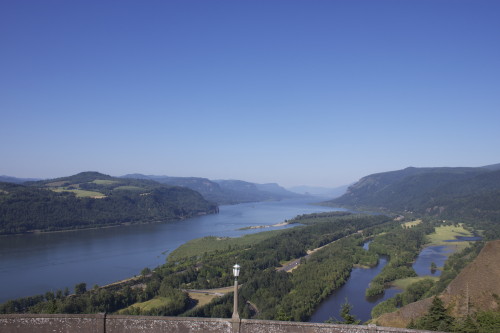 "Bigfoot is blurry and that's extra scary to me. There's a large, out-of-focus monster roaming the countryside. Run, he's fuzzy, get out of here." – Mitch Hedberg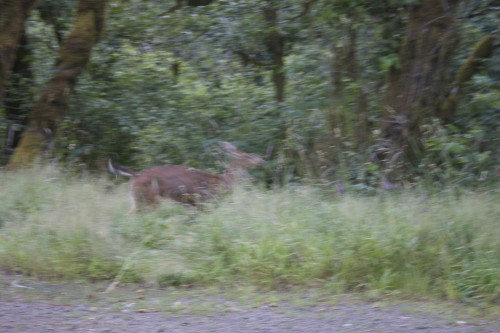 OMG WE SAW BIGFOOT (but actually it was a deer).
Later down the road we stopped in Portland to book a hotel. We stopped to book a hotel, but no booking took place. We called damn near every hotel in the city and every single one was packed to the gills. Word to the wise, call ahead of time in the city of Portland to reserve a hotel room.
So with no room at the inn in Portland, we continued west toward the coast and ended up in a heavenly town called Netarts By the Bay. We booked a room at the Terimore Inn, ordered some takeout from the local pub, and watched Bridesmaids. Don't judge.