We packed up our tent and gear, all drenched in saltwater and headed back down the Oregon coast. As if the crashing waves and seagulls weren't enough, the streets helped you to find the ocean too.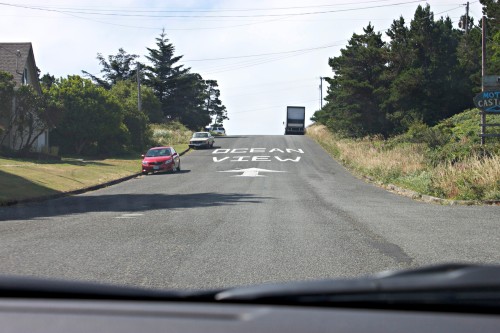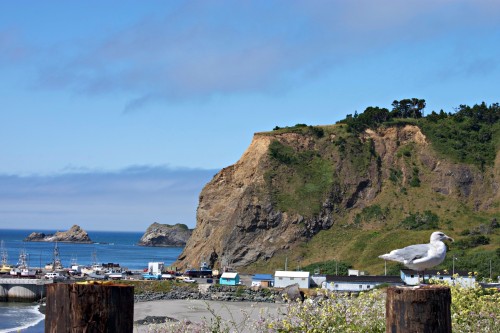 We stopped for breakfast at the Minute Cafe in Bandon, OR for a quick bite. Christy tried biscuits and gravy for the first time in years and immediately questioned the meaning of her life up to this point. Good gravy!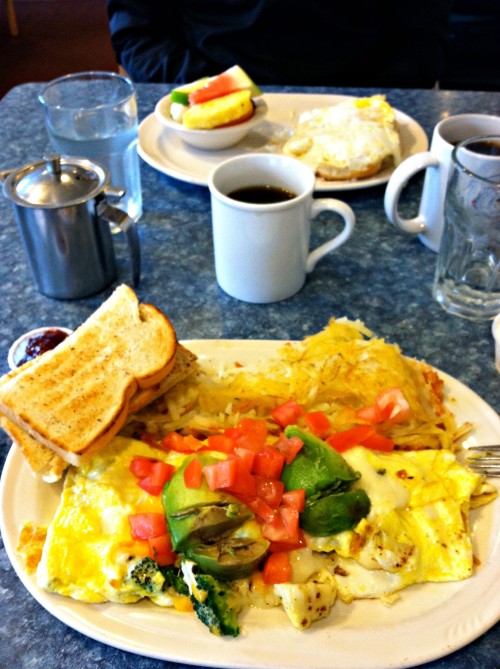 Somewhere along the way we found a pull off with a short hike down to the beach. When an opportunity like this presents itself we always take it. We take these opportunities because we know we'll get to see things like this.
We also take these opportunities so we can take stupid jumping photos like this.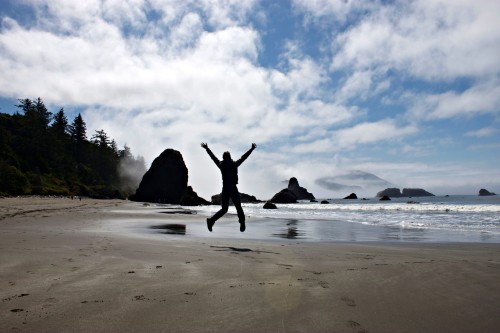 This beach was one big playground and we felt like kids again! We spent an hour or so combing for shells and seeing what tide dragged in.
Eureka! We made it to California.
Our first stop in California was at Jedediah Smith Redwoods State Park to admire the coastal giants. We admired the hell out of the trees, but didn't get a great vibe from the park itself. It was a little unorganized and we felt like it was a little choppy. All things considered, still a treat though!
On our way through the forest we bumped into this babe and her burly beefcake.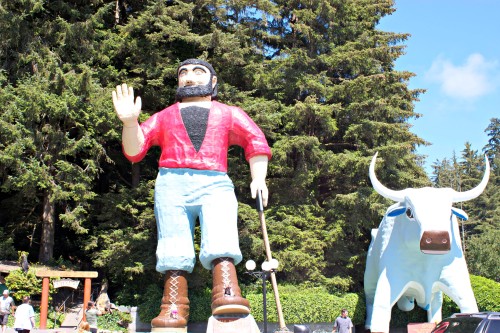 Before the day was over we made a few more stops in Redwood State/National Park to hike around the redwoods and even found one to jump over. Yay, our favorite thing to do!
Random road trip surprise for today, a herd of elk munching on wildflowers and grass just beyond the beach. Behold…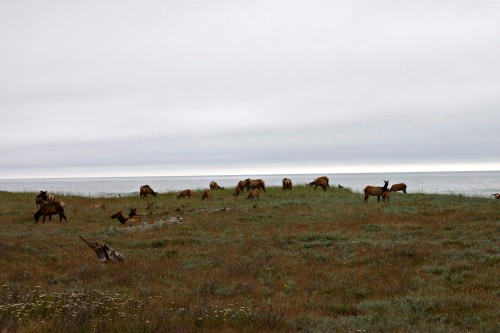 We ended the day at the Eureka KOA with very small campsites, but we didn't mind. We were tired and ready to hit the bags.