We woke to find out that we just spent the night in a campground that was under a severe vampire alert. Thank goodness we always line our sleeping bags with garlic and silver or we may not have made it through the night.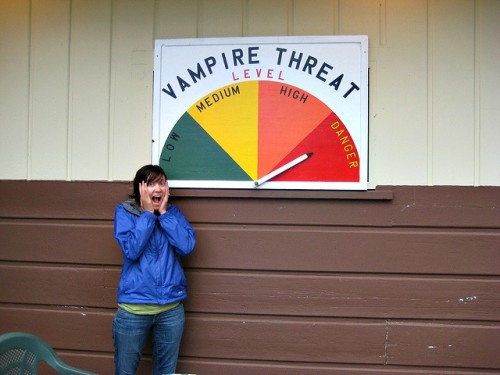 After a quick breakfast at the Forks Diner we entered back into Olympic National Park to check out the Hoh Rainforest. While in the rainforest we saw Roosevelt elk just chilling by the road.
We took the Trail of Mosses through the Hoh Rain Forest and just as the trail promised, we were met moss covered trees at every turn. Prepare to be amazed (and maybe grossed out).
SLUG! See, you are a little grossed out aren't you?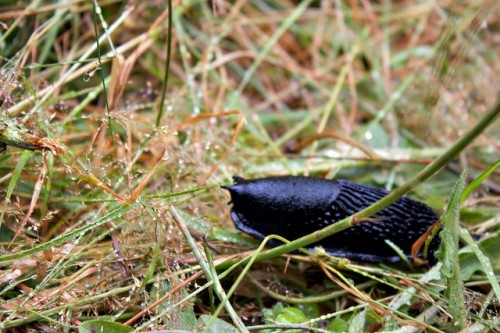 We left the rain forest and went to spend some more time exploring the coastline. Sheer cliffs, crashing waves, and driftwood were everywhere. We simply couldn't contain ourselves.
After leaving Olympic National Park we headed toward Mt. Rainier. We had been seeing the giant volcano for the last day or so, so we were excited to finally get to check it out. We drove up to the visitors center and admired the wildflowers and melting snow.
The peak hid behind clouds for a while, but eventually poked its head out to say hello. We were so glad it did. We've seen plenty of mountains before, but nothing quite like this giant.
We spent the next few hours exploring the park and taking in all it had to offer. Every turn gave us a new view of the mountain, each one better than the last.
Eventually we had to say goodbye to Mt. Rainier, although we hated to leave. We had a lot of driving to do that night. We stopped off in Yakima for a Miner Burger for an on-the-road meal. So. Much. Food. We really liked stopping at a local fast food joint and we didn't know it at the time, but this would become another road trip tradition.
We drove until we couldn't drive anymore. Both in food comas, we wound up finding a hotel in Kennewick, WA and crashed for the night.