Although we thoroughly enjoyed (and needed) the sleep, we woke up eager to hit the road. Day 2 would present our first silly roadside attraction and our first national park. This day would offer new states, new sites, and new adventures we couldn't even imagine. We were as slaphappy as our dog Tula when she gets a stinky sock…(We know it's gross, but it's an accurate representation of our excitement).
We thought we could save some dough by making coffee in the car each morning. Looking back it seems like a crazy idea, but being the coffee addicts we are, we were nervous about getting stuck out west with nowhere to fill our mugs. We were disappointed within 5 seconds of trying this. Car coffee does not work.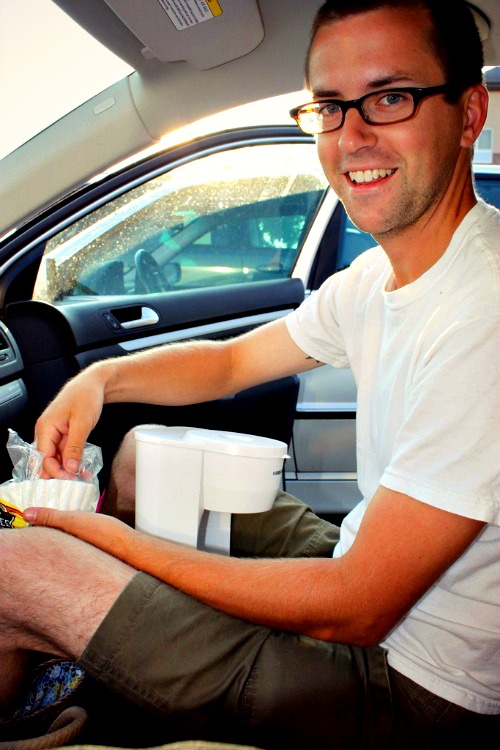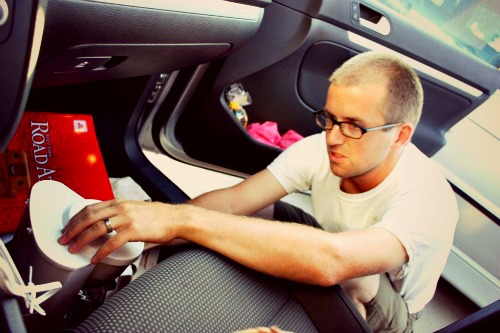 Check out the view from a lonely lookout point along the Iowa expressway. This is one of the many unplanned treasures we discovered. It's the little things along the road that get us excited.
We took a pit stop in Sioux Falls, SD to see the the falls and grab a bite to eat. Mark spotted his first wildlife, the rare and stoic city-buffalo.
Next we made a quick stop in Mitchell, SD to check out the Corn Palace and walk through some of the touristy gift shops and boutiques.
After hours on the road, we decided to cool down with an ice cream treat at the Frosty King Drive Inn in Kimball, SD.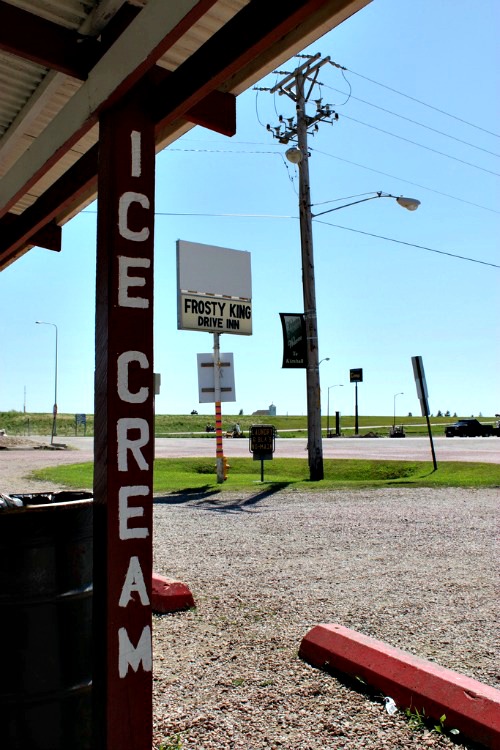 We arrived at Badlands National Park, SD late in the afternoon and toured the park. We caught a glimpse of our first new wildlife, prairie dogs and mule deer and we immediately fell in love.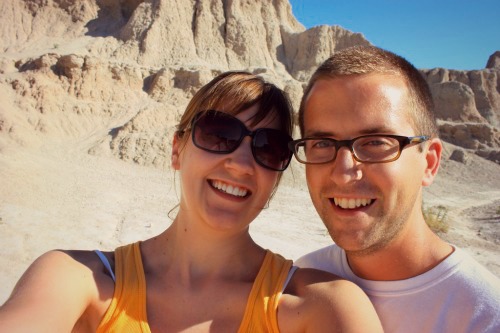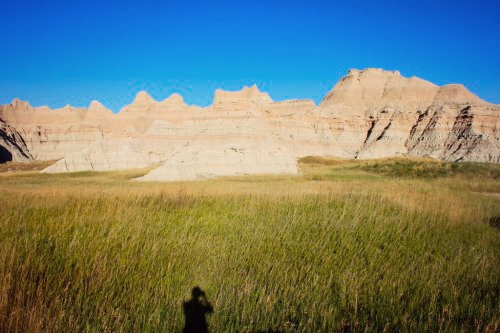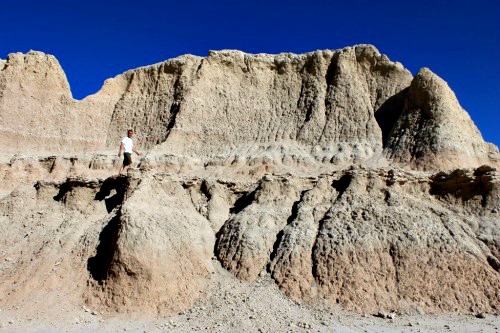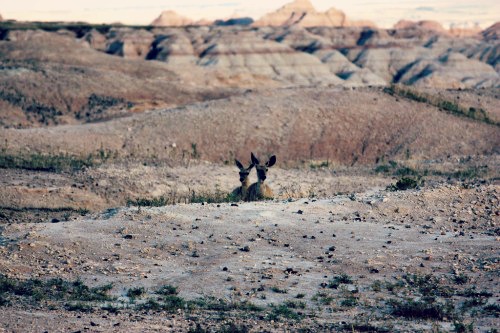 Later that evening we set up camp at the Badlands Interior Campground and Motel where we caught our first sight of the milky way and fell in love with the western night sky.
LESSONS LEARNED:
Don't try to make coffee in the car. It doesn't work!

The Badlands are like one big playground.