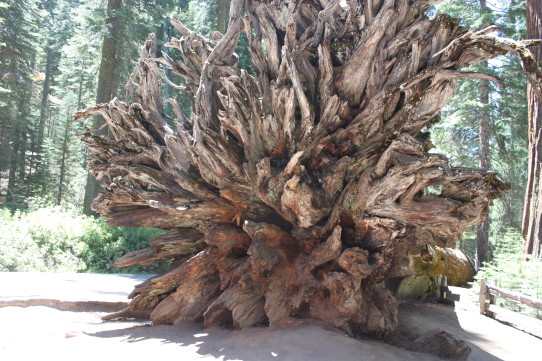 Who knew a tree could be famous? But they certainly deserve to be when they are wider than a semi-truck and taller than a skyscraper! We're not saying trees have to be monsters to be famous, but the ones we've encountered in California happen to be. Both giant sequoias and coastal redwoods stand apart from other trees because of their enormous size and height.

Our travels through California over the years have brought us to many (rightfully so) famous trees. We have sought out these  giants in three different places; Sequoia and Kings Canyon National Parks, Redwood National and State Parks, and Yosemite National Park. Each of these parks have their own famous trees, all of which are worth checking out.
Here are our favorite famous California trees and where we found them:
Sequoia and Kings Canyon National Parks – These parks are next door neighbors in the southern Sierra Nevada Mountains. We visited these parks in 2012 on our third cross-country road trip. These parks are home to the world's biggest tree, General Sherman. The short, sloping hike down to General Sherman is worth your time as the immensity of it, even amongst other giants, will leave you gawking.
The General Grant Tree is the largest giant sequoia in General Grant Grove. This tree is all about Christmas spirit, which you can learn more about here.
You'll certainly find more than big trees in these parks so if you're headed to either one, plan on spending some time hiking and driving through the Sierra Nevadas. Visit the national park website for additional ideas on what to do when you visit.
General Sherman Tree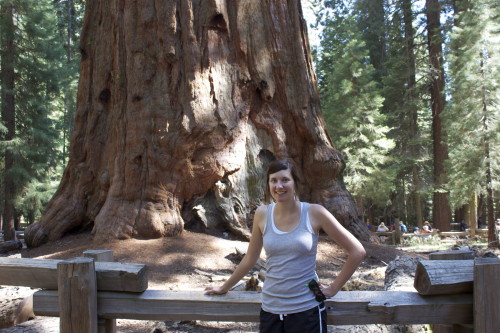 Grant Tree
Other breathtaking trees in Giant Sequoia National Forest:

Redwood National and State Parks – There's a fine line between Redwood National Park and Redwood State Parks. By fine line, we mean we really don't know the difference. As a matter of fact, the entire time we were in this area we were STUMPed (so to speak) about how to navigate. We tried to call for help, but we ended up BARKing up the wrong tree and decided to just LEAVE it be. Okay okay…enough tree puns. Just remember to take a map with you during your visit– you'll need one! What we do know is that these parks protect coastal redwoods, the tallest trees in the world. To learn more about coastal redwoods, you can go here. Let's take a look at some of the trees we encountered in these  parks.

We simply call this "Tall Tree." You can see why.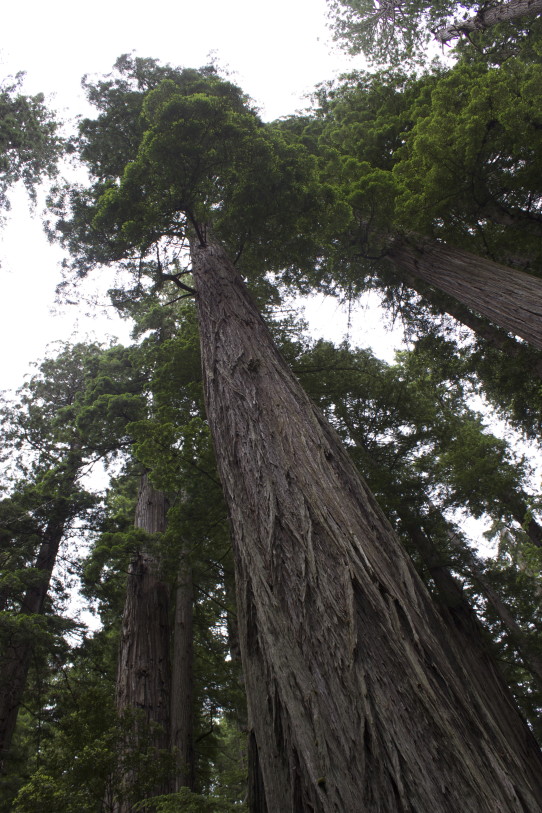 While the coastal redwoods' real claim to fame is their height, their circumference is nothing to sneeze about!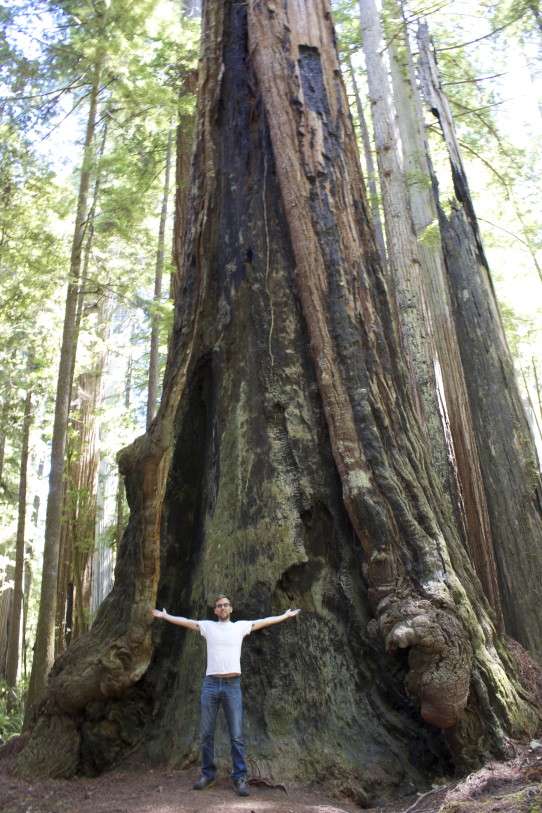 Fallen redwoods allow you to examine their height a little easier.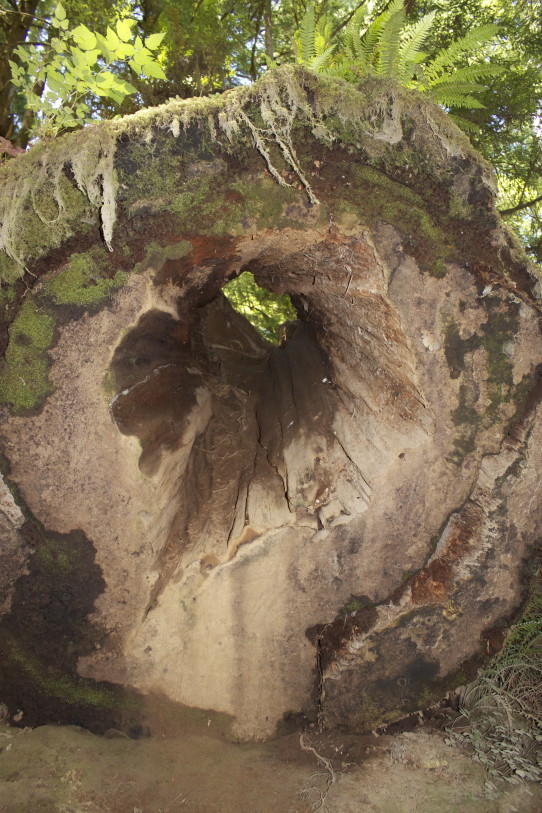 Here are a few more trees we spotted in Redwood National Park:
Yosemite National Park – Yosemite National Park is much more than a great granite valley. It's also home to the Mariposa Grove of Giant Sequoias, which is where we visited our first famous California trees on our first cross-country road trip. We hiked the 5 mile loop  in the Mariposa Grove to get up close and personal with these giants and we highly recommend you do the same! There is a tram that runs through this grove which would be great with small kids or those who cannot hike the 5 mile trail. Here are just a handful of the trees we found along the hike:
Telescope Tree
Faithful Couple Tree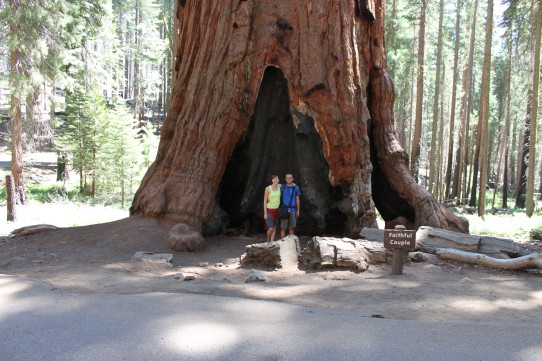 Grizzly Giant Tree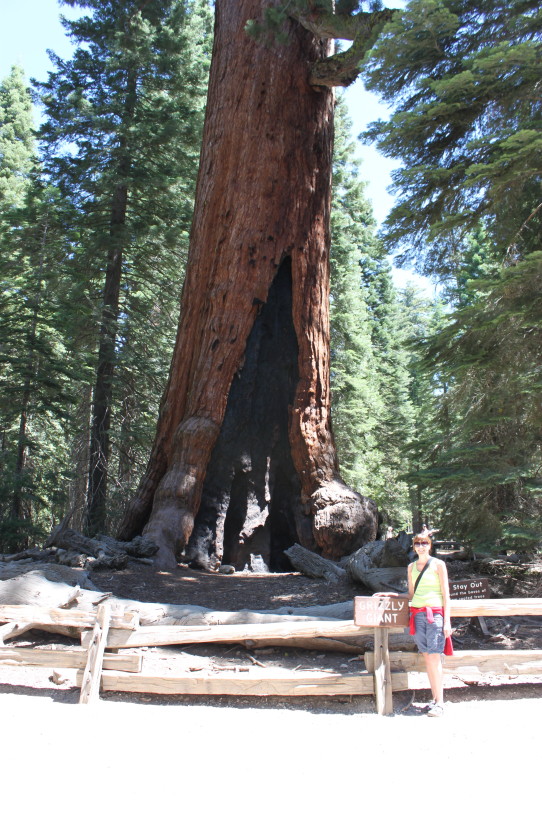 Fallen Tunnel Tree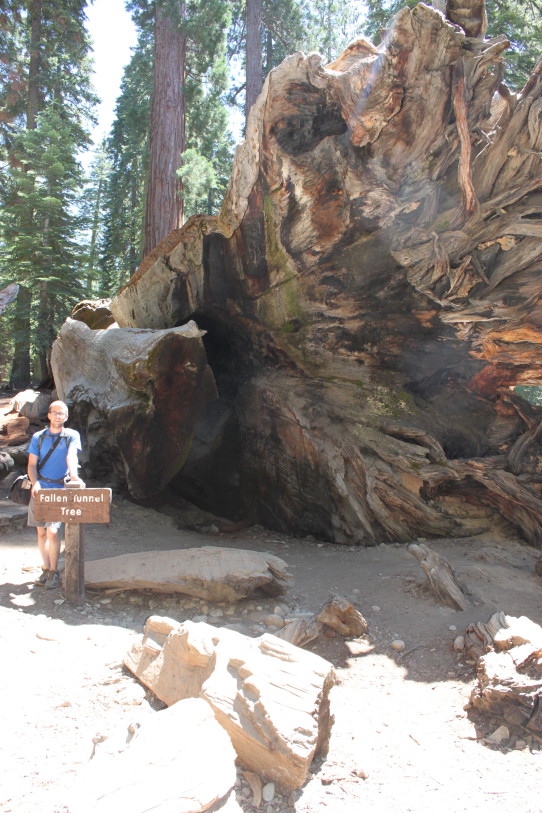 Clothespin Tree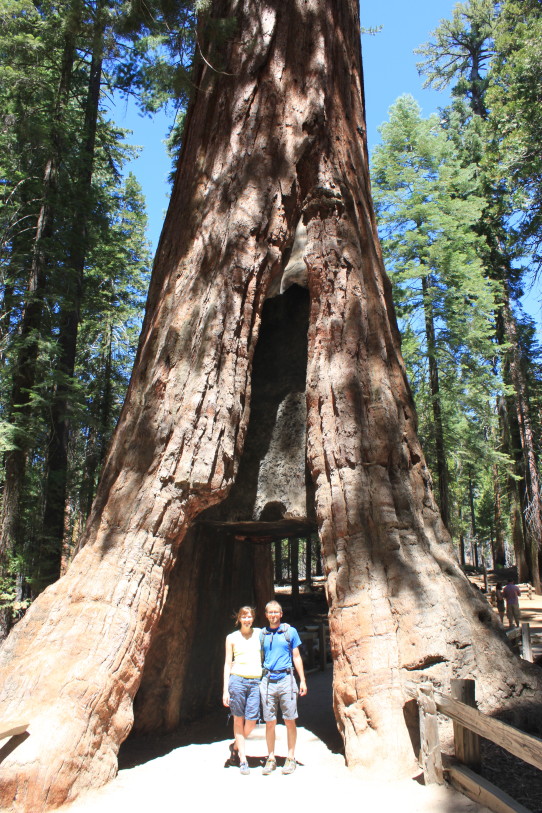 Other trees in the Mariposa Grove of Giant Sequoias:
We loved our visits to each of these spots, but our favorite place to walk amongst California's giant trees is Yosemite's Mariposa Grove. Perhaps we have the fondest memory of this grove because it was our first time seeing giant sequoias (and there's just nothing that compares to seeing one of these suckers for the first time) but we also think that this grove has some of the most unique and aptly named trees.
Which famous California trees have you visited? What's your favorite grove to wander?