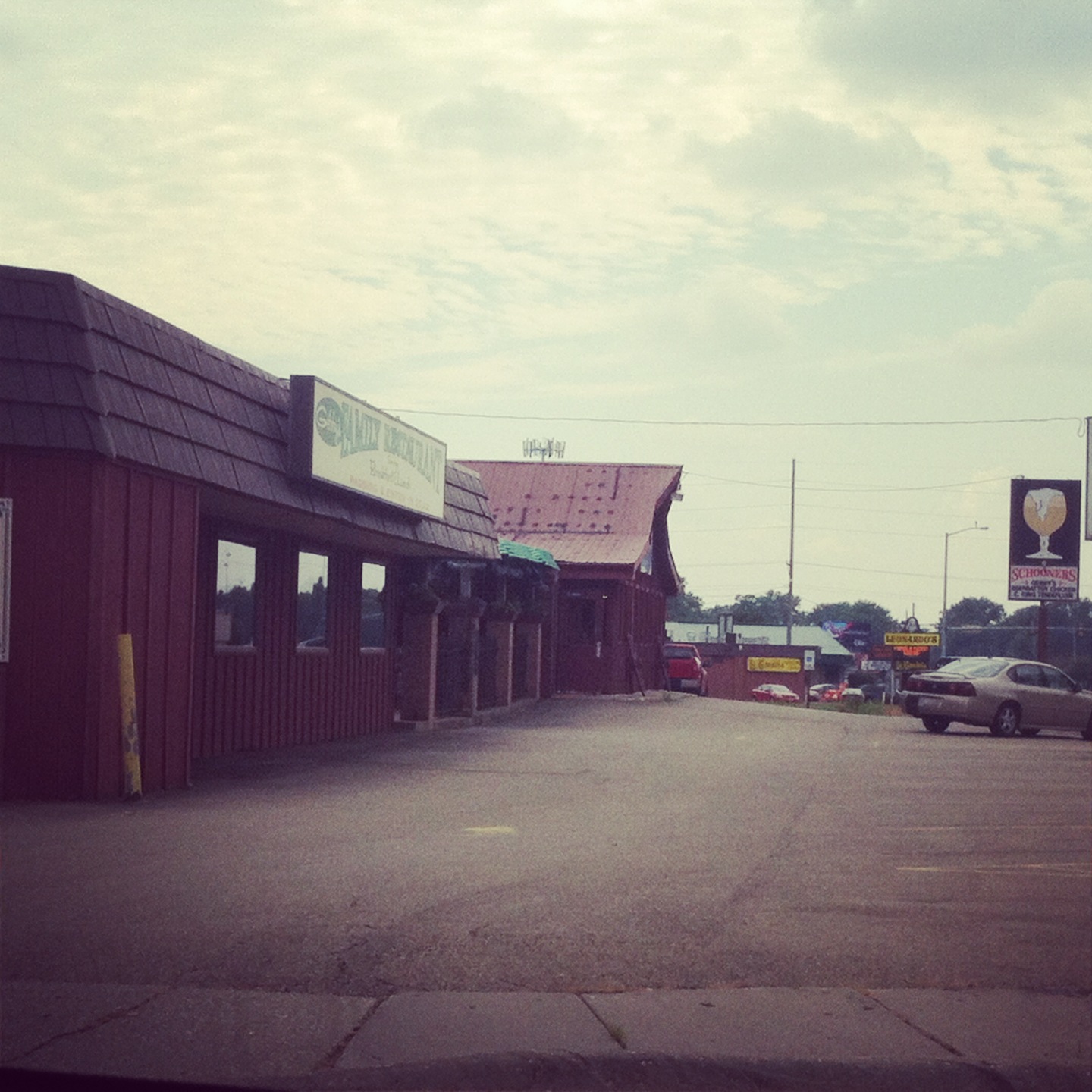 Stopping in at locally owned diners and restaurants is one of our favorite parts of traveling the country. You get to meet all sorts of people and try out some pretty scrumptious food. Ever since our first cross country road trip, we've made stopping in at Schooners in Peoria Heights a priority.
What may seem initially like a place for locals only, Schooners is always welcoming and fun for outsiders too. We always show up around dinner time and the place is usually buzzing. Everyone is talking, drinking, and having a good time and if you listen closely you can hear tales of golf games gone awry or maybe the weekend forecast . If you listen even closer you can tune into some neighborhood gossip that'll make you blush.
We don't necessarily visit for the gossip (although we do enjoy it). We go for the pub grub we've grown to love over the years. This year marked our 4th trip to Schooners and we've never been let down. We've had the soups, salads, garden burgers, wings–and we loved them all! This year we decided to try something new.
Mark ordered the fish sandwich with coleslaw, which turned out to be quite a meal. The tiny little bun couldn't contain the fish, but that was no problem. The fish was cooked just right and the coleslaw was a bowl of mayonnaise-y goodness. Bonus points for the homemade tartar sauce!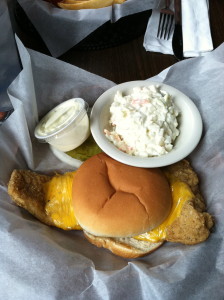 Christy went for a burger and fries because that's her new thing. If they offered milkshakes, she'd have ordered one of those too. They grill up a simple burger with all the toppings and the fries are thick cut pub style. Both fit right in at Schooners, simple, tasty, and affordable.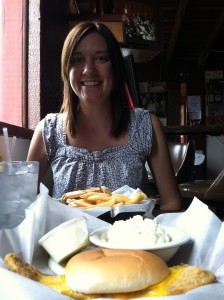 If you live nearby or have the opportunity to pass through Peoria, stop in at Schooners for a quick bite to eat and perhaps a schooner full of your favorite brew. If you do swing by, tell them Ramble Love sent you!
Things we've learned about Schooners in Peoria Heights:
They don't accept credit or debit cards, but they do provide an ATM.
It gets crowded on weekend nights, so show up early!
No matter what you get, you can't go wrong.