Panoramic views of the snow-capped alps. Distant clanging of bells on the Swiss Alpine cows. Trails laced with wildflowers that trace in and out of tiny farming towns. If you like these things, please continue reading. If not, what is wrong with you!?
My hike from Gimmelwald to Schiltorn allowed me to experience all of the above and much more.
I recently visited Switzerland with my wife and good friend Erin. We stayed at the Hotel Pension Gimmelwald because Rick Steves' said we should. When Rick recommends something, you do it. No questions asked. I'll tell you all about how quaint and relaxing the town of Gimmelwald and the hotel itself are at another time. Today it's all about the hike up the mountain to Schiltorn. I could talk about the hike and try to convince you that you should do it yourself. Or…I could just show you pictures and and you'll realize right away that you need to do it!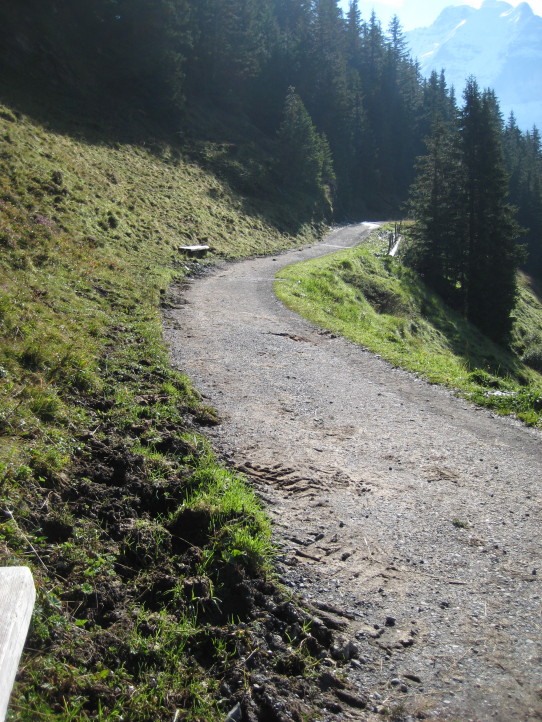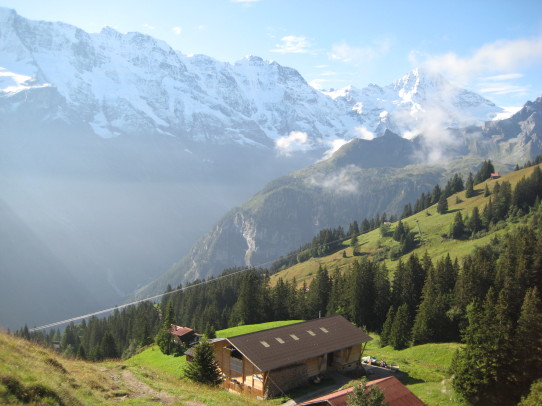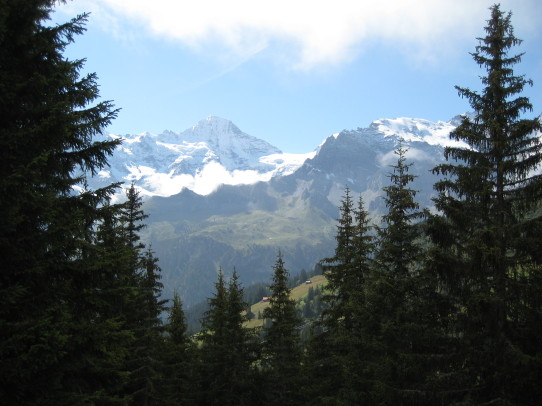 More photos of the hike from Gimmewald to Schilthorn:
Just a few things about the hike that you may not have picked up on from the photos. It's fairly strenuous. It took me approximately 1 hour and 45 minutes to get to the top from Gimmelwald and I was hauling ass. At a normal pace you could easily take 2 or even 3 hours to reach the top. Much of the trail is loose gravel, which is very tricky especially on the way down. Be careful! There's a restaurant in Allmendhubel, which you'll pass at some point. Stop there, consume beer and cheese, and you'll forget about your aching legs!
Anyone else had the opportunity to hike to Schilthorn? What was your experience like?