On August 6th, 2010 we were ready to set out on our first cross country road trip. We had been planning for months and we couldn't believe the day was finally here. Our goal was to see the country in a new light, visit some of the national landmarks we had heard about our whole life. You know, that generic all-American road trip we've all seen in a million movies, with stops at Mt. Rushmore, the Hollywood sign, and the giant ball of twine. At this point, we assumed it would be a one-time adventure.
We cut out of work early, picked up our rental car, and packed that sucker to the gills.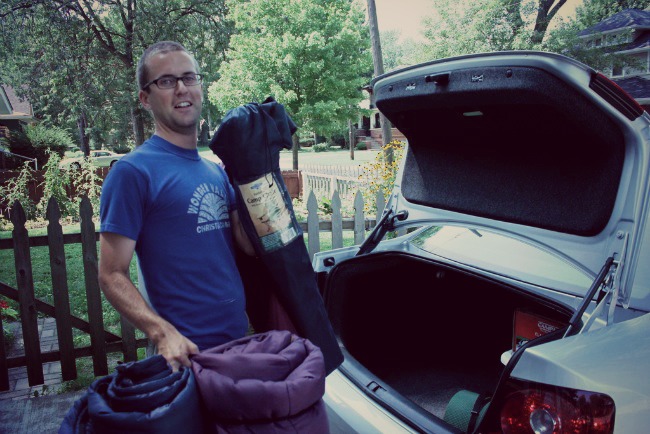 After a few hours of cruising we took a random exit in Peoria, IL. Just off the highway we found Schooner's Restaurant, a lovely grubby pub. We didn't know at the time that this stop would become an annual tradition.
Later in the evening we took a pit stop along I-80 at the World's Largest Truckstop. Picture a normal truck stop and then times it by 10.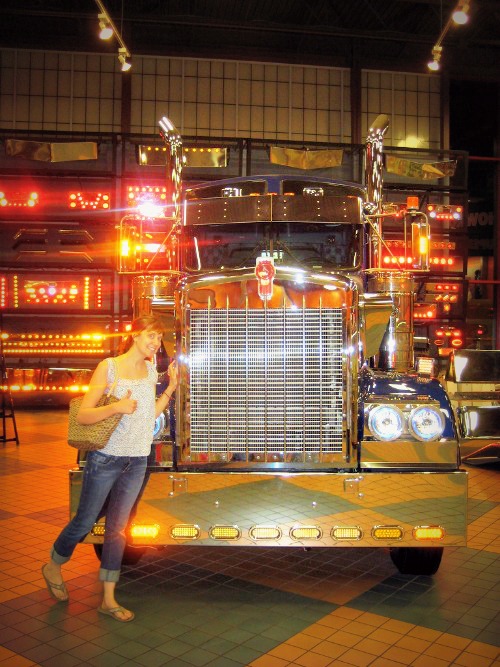 Around 11pm we arrived in Des Moines, IA and stayed the night at the Hilton Garden Inn. After several hours in the car that bed felt like heaven.
DAILY DISCOVERIES:
It feels good to be on the road!

The World's Largest Truckstop has normal sized bathrooms.