Over the last few years we've visited dozens of national parks. We've hiked trails, spotted wildlife, and admired the untouched scenery in parks all over the United States. However, there's one thing we haven't done on our journeys. Maybe because the opportunity never presented itself or maybe because Christy is a wee bit scared, but caving has never been on the itinerary until now.
Mark's a big fan of spelunking so Christy decided to add a few caves to the itinerary for our 2013 trip. First of which was  Jewel Cave National Monument in South Dakota.
We had just left Badlands National Park, so Jewel Cave was just a hop, skip, and jump down the road. We arrived fairly early and couldn't get a cave tour until later in the day. No problem though, there's still plenty to do in this park.
There are several short hikes within the park so we laced up and hit the trails to pass the time until our cave tour. We chose to hike Canyons Trail, which is a semi-rugged 3.5 mile loop that runs from the visitor center down to Hells Canyon. It's rugged, but not overly strenuous.
The trailhead is well marked so you don't have to worry about getting lost. Unless of course you can't read or you completely ignore the signs.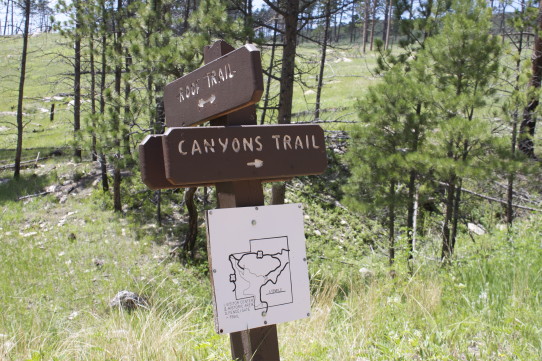 This is a snapshot of what most of the trail looks like. There are steady inclines and declines with loose gravel along the way. You should be fine as long as you're wearing hiking shoes.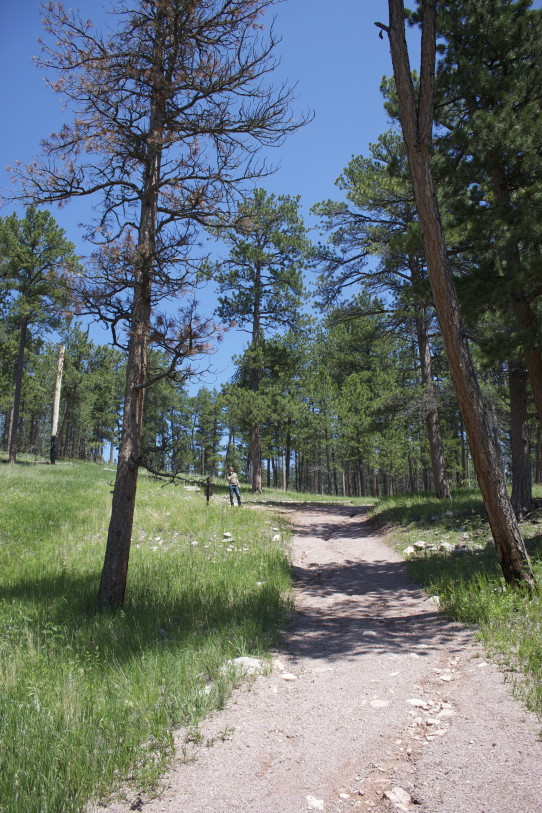 Every once in a while you'll catch a break and find stairs to help you up a hill.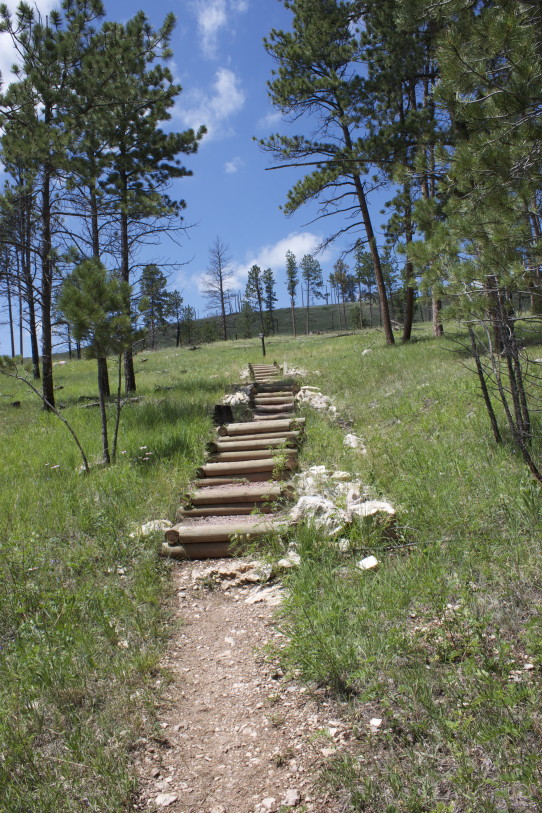 One of the best parts of our hike in Jewel Cave was getting to see wildflowers in bloom. We certainly didn't expect to, but it was a pleasant surprise. Just look at these poppies!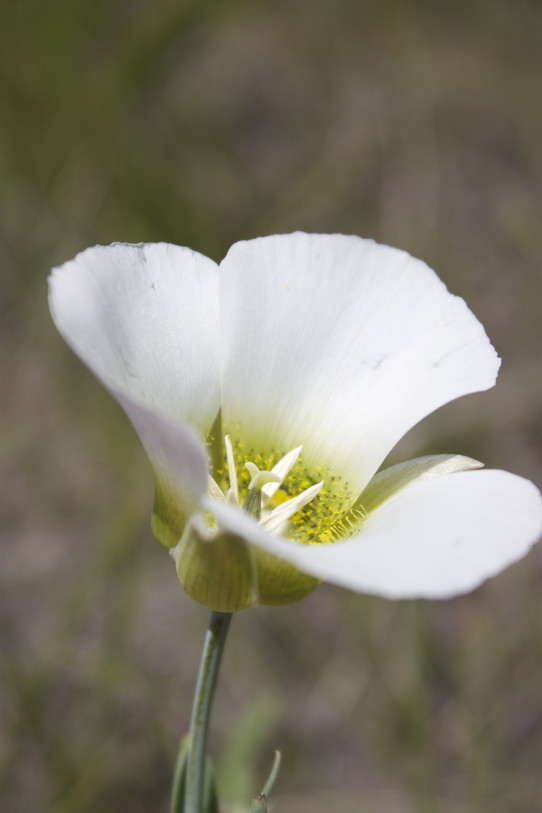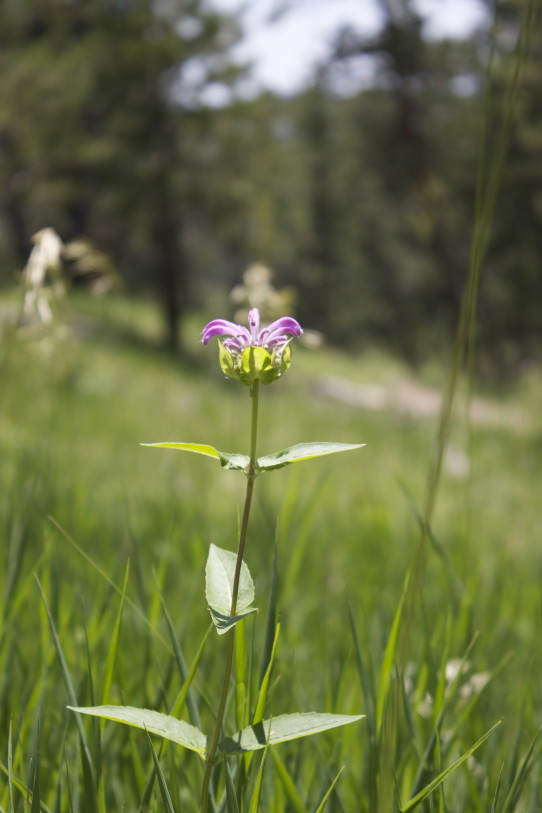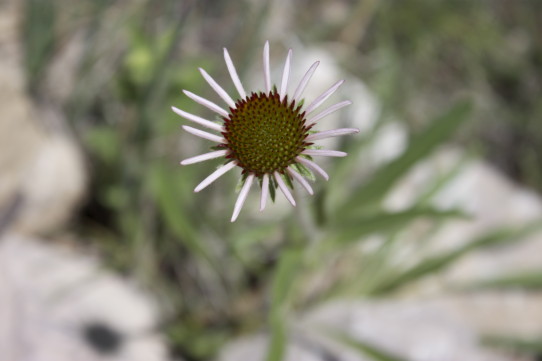 Here's the view from the midway point of Canyons Trail. Not bad, eh?
Here's Christy jumping because she's so excited about the wildflowers and the view.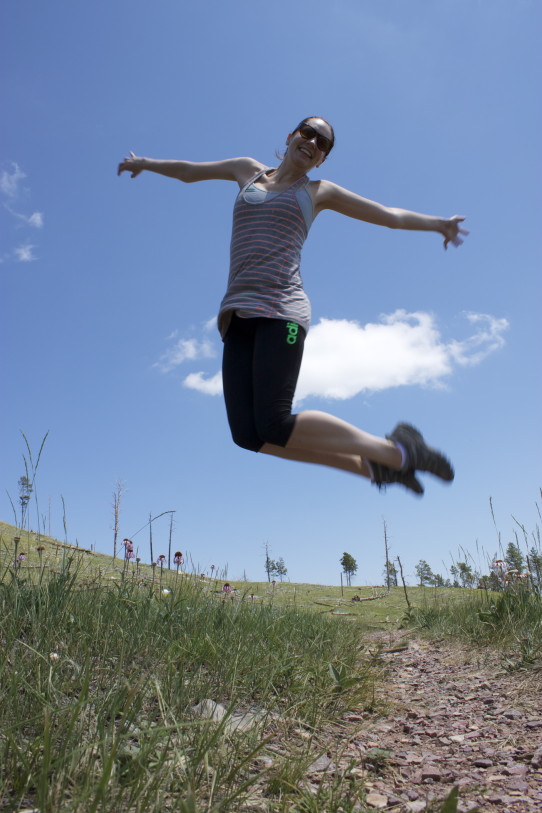 Mark got jealous and decided to jump too.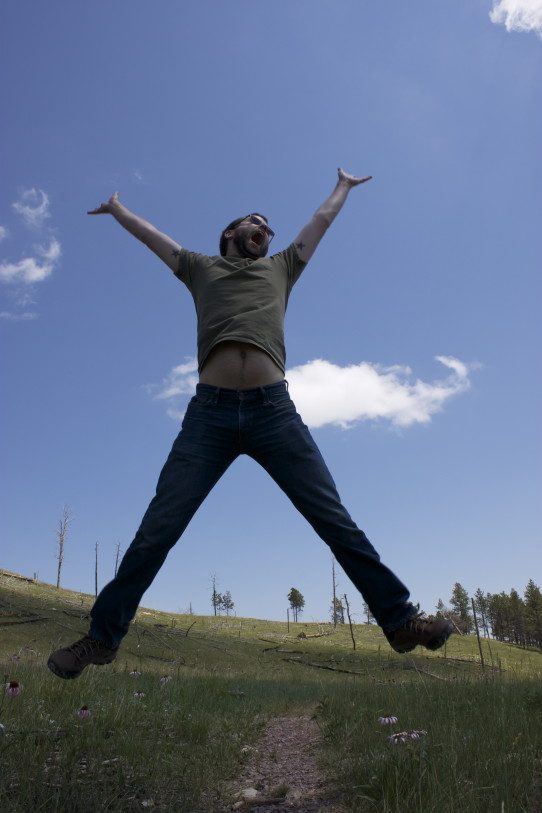 We didn't spot any major wildlife on our hike, but we did spot this paw print so there must be some out there somewhere. Judging by the shape and size of the print, it was probably a fierce wolf or tiger.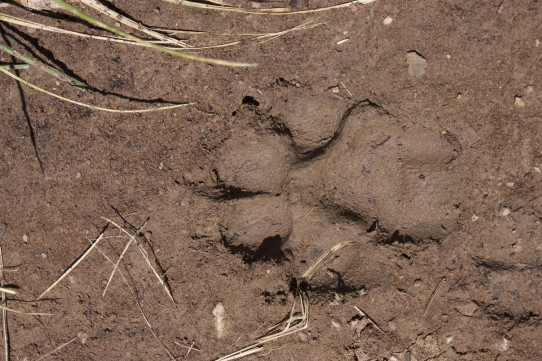 Here's a bonus photo for you. 6 steps to carefree frolicking courtesy of Christy. Enjoy!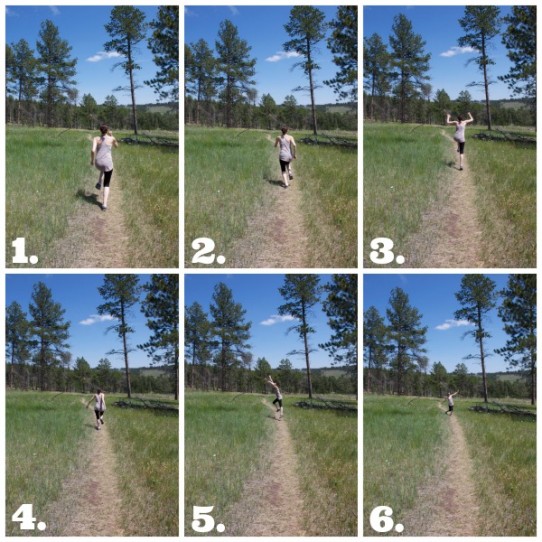 We worked up an appetite on our hike so we headed down to a fairly empty parking lot to make a picnic lunch. This park is small, but you can find a remote space if you try. We highly recommend making a cheese sandwich and kicking back to enjoy the scenery.
After lunch it was time to get to the main event. Cave time, people! Our tour started at the visitor center, which is also where we paid for the reservation. We chose the Scenic Tour, which is $8 for adults and lasts about 1 hour and 20 minutes. Find more information about other Jewel Cave tours and pricing on the National Park's website. 
You'll wait in line within the visitor center with a group  and enter from there as well. Jewel Cave is very large and open so even the claustrophobic folks out there can enjoy it. It's also well maintained and easy to navigate thanks to artificial lighting and steps. Closed-toed shoes are required and we'd recommend your own light source and a light jacket.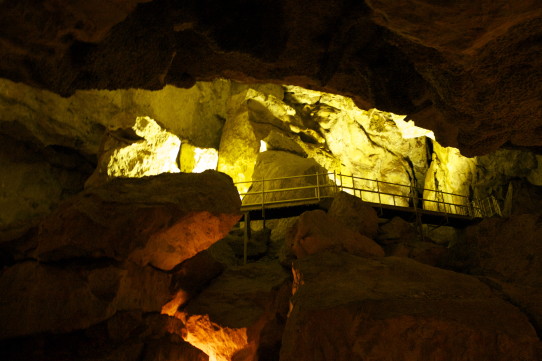 There are several sets of stairs throughout the tour, but none of them are too difficult. Just watch out for slick spots.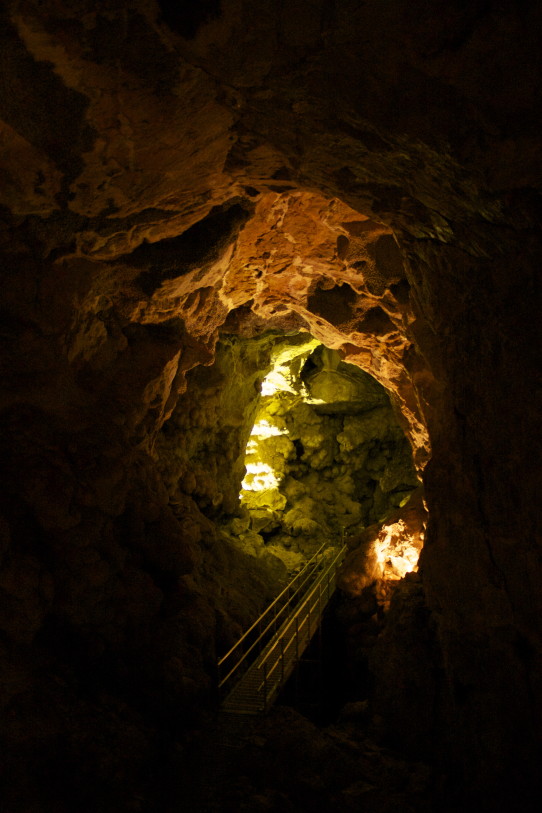 We spotted several different types of cave formations, obviously this popcorn-like one was Christy's favorite.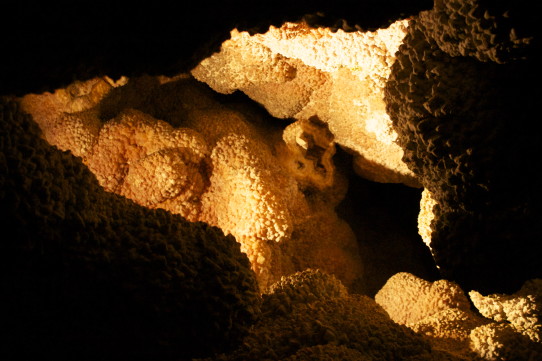 Here are a few more shots of the things you'll see on the cave tour.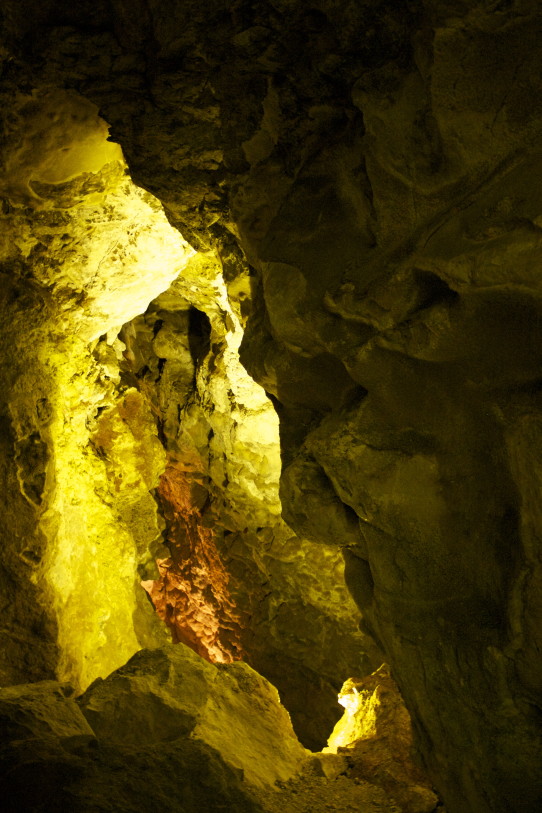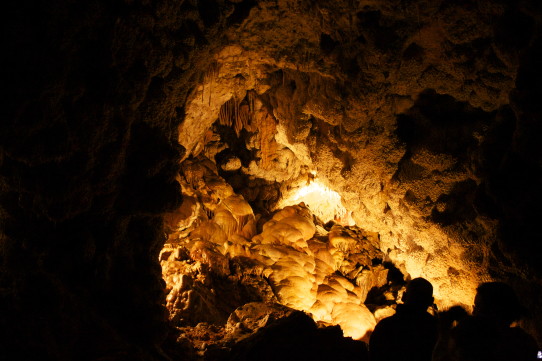 Our tour guide shared some fun stories about the cave's history and filled us in on the various types of formations.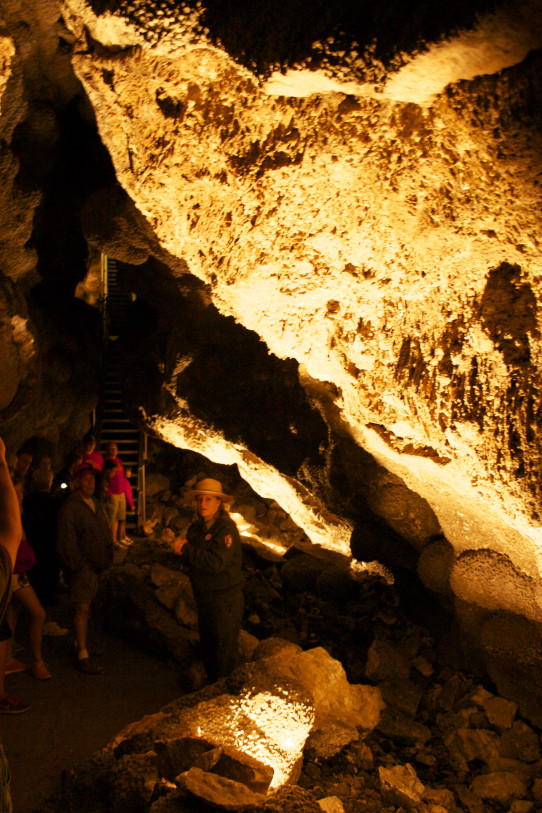 We came to this park expecting a visit to a cave, but we ended up with much more. The hike through the mountaintop wildflowers was just as exciting as the cave. If you're planning to visit this park, plan to come early and spend time hiking the park before or after your cave tour. And please, watch out for the fierce wolves and/or tigers we so narrowly escaped.
Have you visited Jewel Cave National Monument before? What was your favorite part?