It's not hard to find things to do in Yellowstone. In fact, Yellowstone National Park is probably one of the easiest places in the world to find something fun to get in to. If you want to take a hike, you'll find it here. If you want to kick back and watch buffalo roam Lamar Valley, you can do that too. Rather than state the obvious things to do, we decided to make a list of Yellowstone attractions that might not be on your to-do list.

Don't get us wrong, geysers and buffalo watching are essential to your Yellowstone experience. We just want to share some lesser-known adventures we've enjoyed over the years.
1. Take a stagecoach out into the valley
Stagecoaches are slightly less popular than they used to be but they still have a place in this world. On our 4th trip to Yellowstone we realized you could hop aboard and head out into the valley. These yellow chariots take you out into the open valley and past a marmot-filled village. Our ranger was very informative and the trip allows you a different view of the valley than the one you get from the car or on foot. It's an inexpensive excursion and we highly recommend. Purchase your tickets at the Roosevelt Corrals. Some packages include an old timey western cookout but we didn't try that one.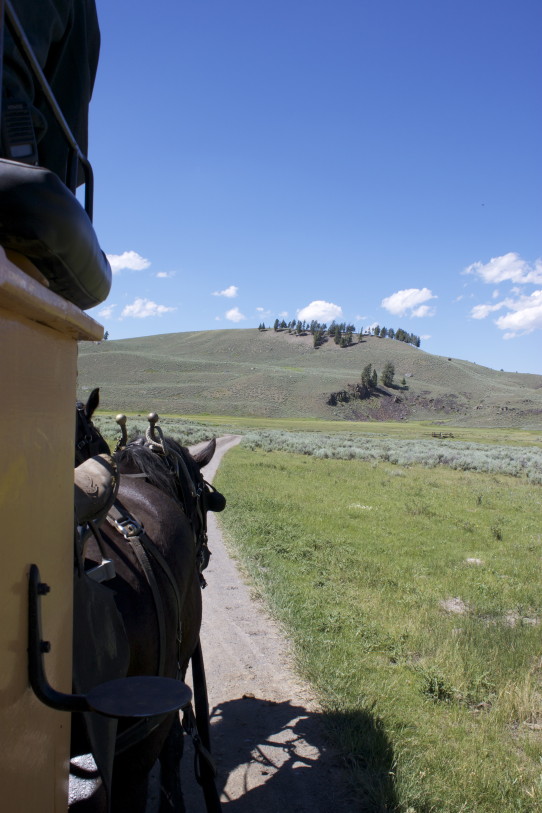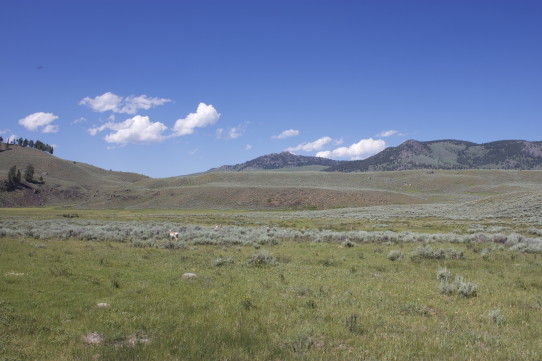 2. Take the Blacktail Plateau Drive
We've taken this drive several times now and each time we love it a little more. The road is located on the north side of the park about halfway between the Mammoth Hot Springs and Tower-Roosevelt areas. Each time we've been on the road it has been a different time of year, which has given us varying perspectives of the loop. One year the wildflowers stole the show, and 2 times black bears have been our entertainment. It's bumpy and mostly dirt/gravel but any car should be fine on the drive. It's a 6-mile one way loop with a handful of turnouts. We recommend you take them often to step outside and admire the view! We bumped into a few birdwatchers one year who said this drive was one of the better spots in the park to admire our feathered friends. We don't do any birdwatching but we appreciated the tip and thought we'd pass it along.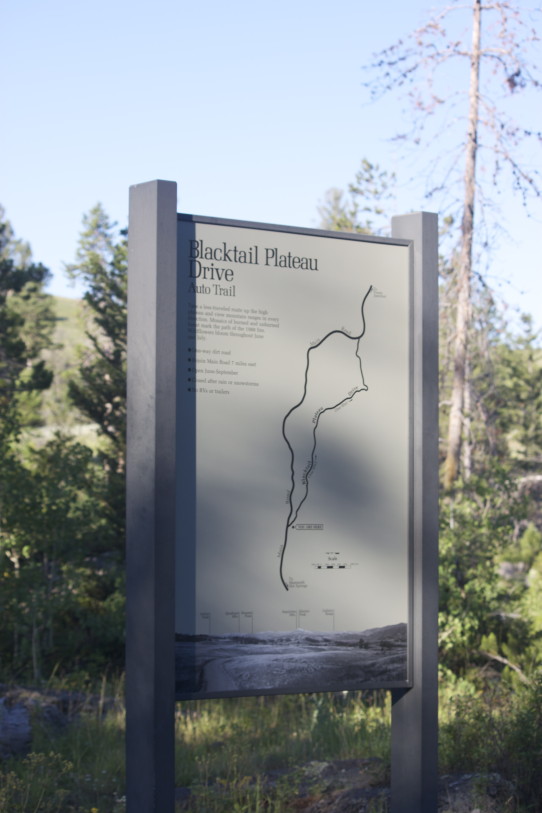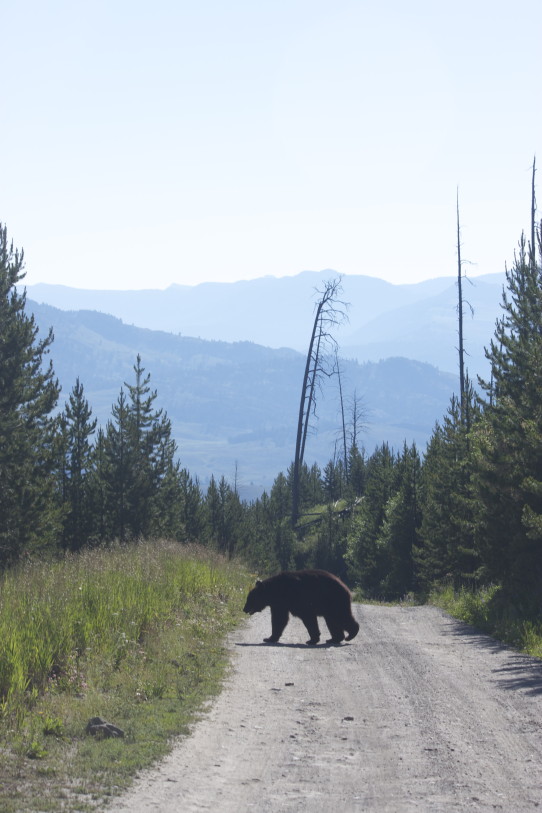 3. Hike the Grand Prismatic Spring Overlook Hike
Grand Prismatic Spring is a Yellowstone icon, we know. However, the hike to the top of a hill to see the spring is not so well-known. If you're interested in ditching the boardwalks for a different perspective on this famous Yellowstone Landmark, give our post about the Grand Prismatic Overlook Hike a gander. The hike is easy for the most part, except for the last 1/4 mile or so, which is pretty steep.
4. Pack a picnic lunch
If there was ever a place to pack a picnic lunch, Yellowstone is it. The last couple trips to the park we have made it a point to seek out an unpopulated picnic area to enjoy our lunch. Use your map to find somewhere convenient and plan ahead to go at off-peak times. Many of the picnic areas in Yellowstone are located on streams or rivers, which turns even a boring meal into a gourmet experience.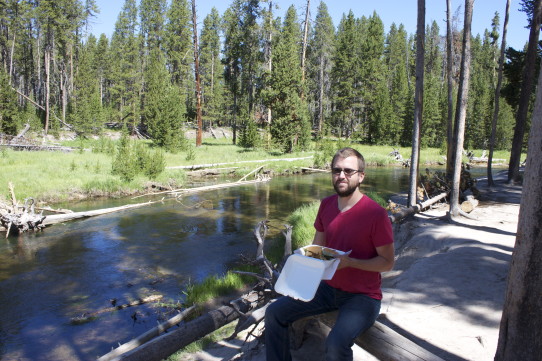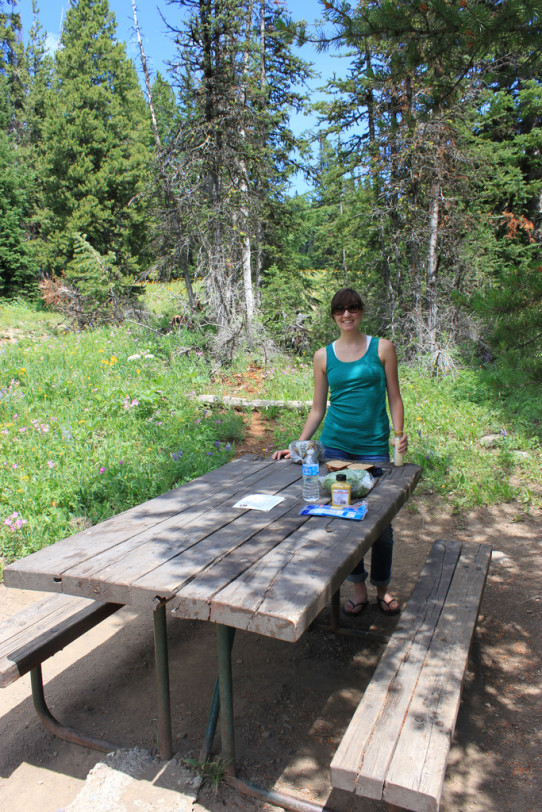 5. Drive to the top of Mount Washburn
If you have been to the East side of Yellowstone, then you've probably driven by Mt Washburn. Next time, do yourself a favor and take the gravel road to the top of it. Once you are on top of it you get a unique view of the snags, cliffs, and rolling hills in the area. It's a short drive, maybe a couple miles up.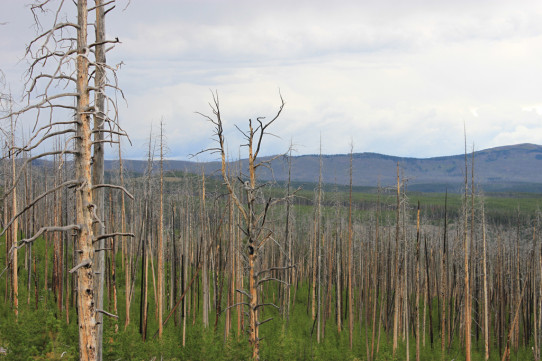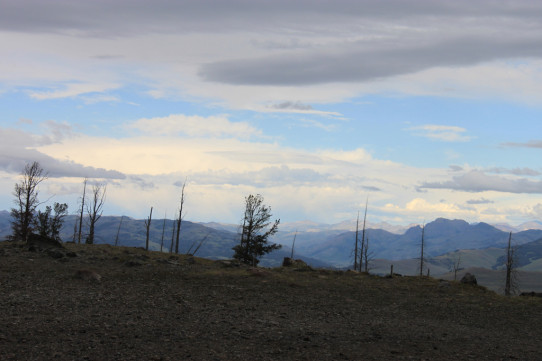 6. Enjoy a coffee at Old Faithful Inn
When you're in Yellowstone National Park, you should probably spend most of your time outdoors. However, we do recommend you head inside the Old Faithful Inn for a cup of coffee and a sweet treat. The building is old, rugged, and lovely. Take a few minutes to admire the architecture and do a bit of people watching too. It's a perfect way to pass the time while you wait for the geyser to erupt.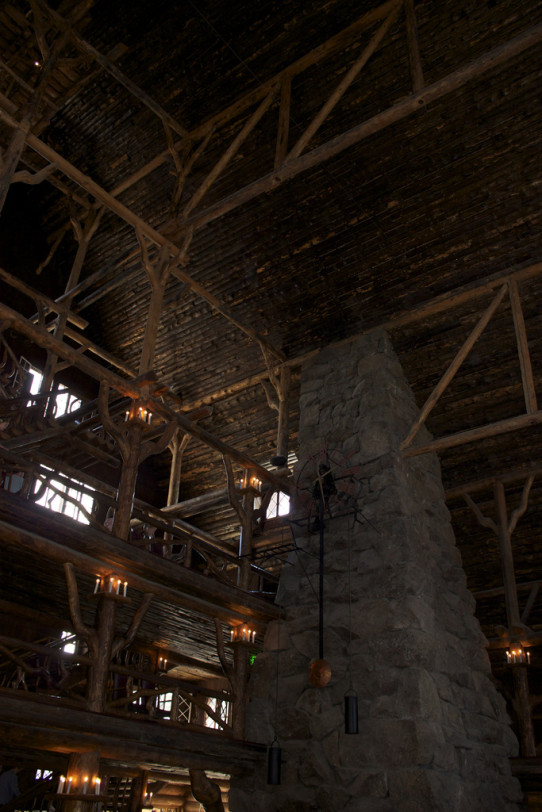 7. Skip rocks at Yellowstone Lake
When there is a body of water with rocks nearby, you must skip stones. It's just common sense. Each year when we visit the park we make a pitstop at Yellowstone Lake to admire its stillness. We also disrupt the stillness briefly by tossing a few stones into it.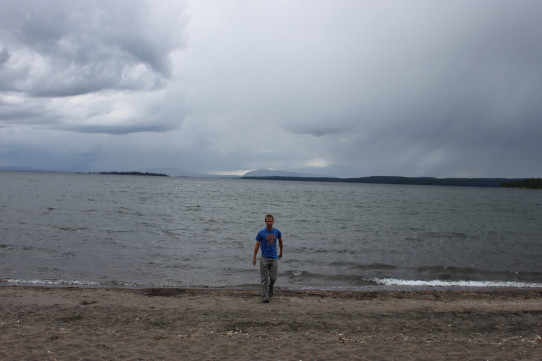 8. Take the Firehole Lake Drive.
This drive is located in the Lower Geyser Basin around 7 miles north of the Old Faithful interchange. It's lesser-known, but just as exciting as the other main attractions in the park. It's a one way loop so traffic isn't an issue at all. You'll find several geysers and springs, many of which are more unique and active than those in other areas in the park.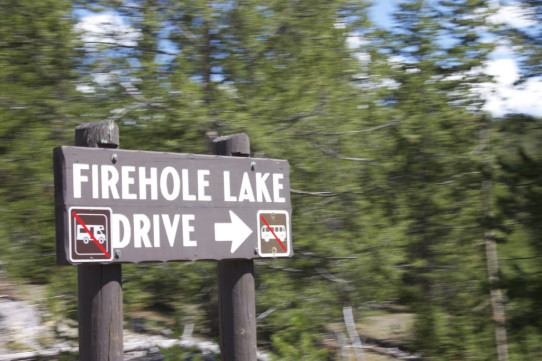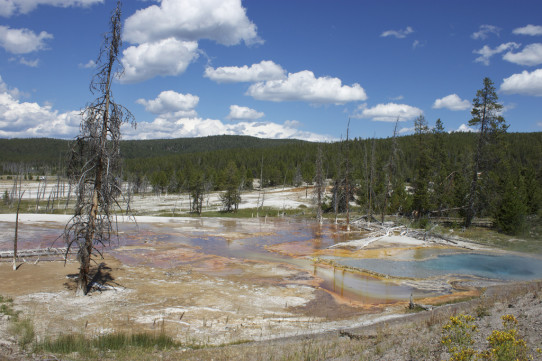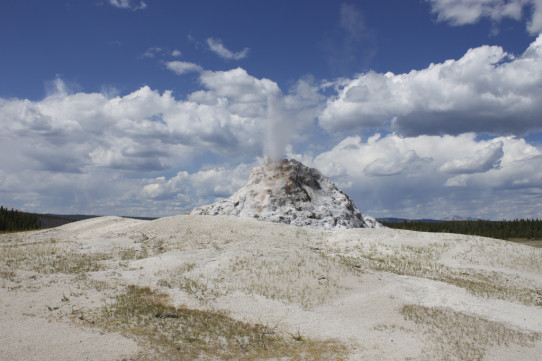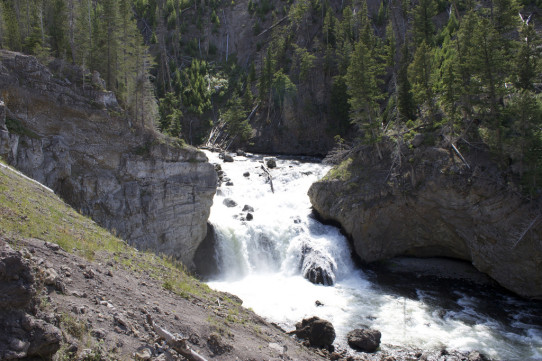 9. Take the Chief Joseph Scenic Highway
This highway links the town of Cody, WY with the Beartooth Highway and eventually takes you to the Northeast gate. Although it's not technically in the park, we felt obliged to include it on this list. If you have some extra time to spare we recommend you head out on the highway to enjoy the Wyoming and Montana terrain. You'll pass through small towns, cross large mountains, and nearly touch the sky. Chance are you'll see deer, bighorn sheep, and chipmunks too!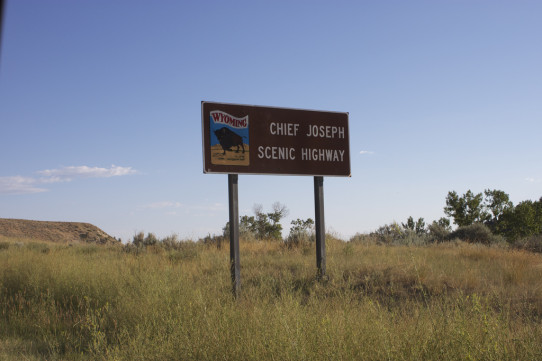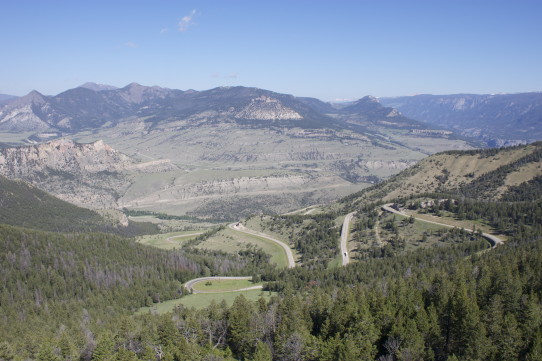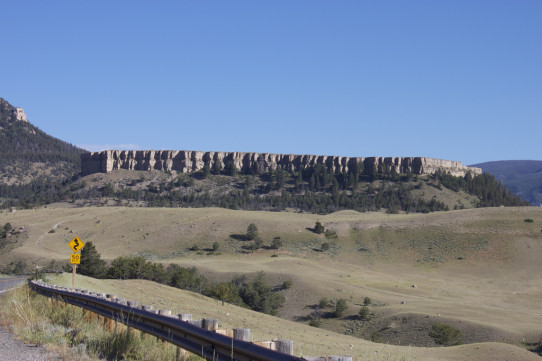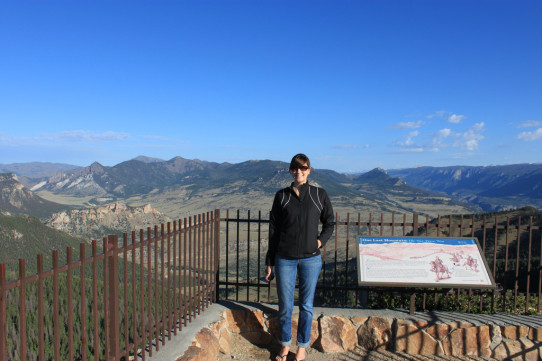 We love exploring the park to find areas which may not be as popular, but still amaze us just the same. When you find a place like that you can't help but feel it's yours and yours alone. If only for a few minutes time.
What lesser-known parts of Yellowstone do you love?