With bellies still full from Miner Burger (seriously, did you see all that food?!), we awoke in our hotel in Kennewick, WA to make the long drive toward Antelope Island State Park. Antelope Island is an great little spot smack dab in the middle of the Great Salt Lake. We had so much fun camping their on our first road trip that we just had to come back and see what our buffalo friends were up to!
We made it to Oregon pretty early on that day–and then we drove the state for around 600 miles.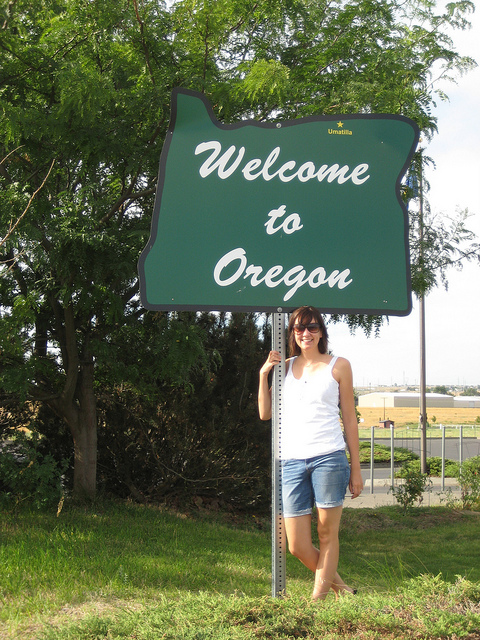 We saw a lot of this.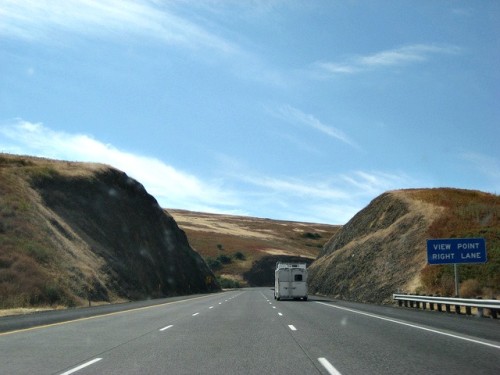 And Christy did a lot of this.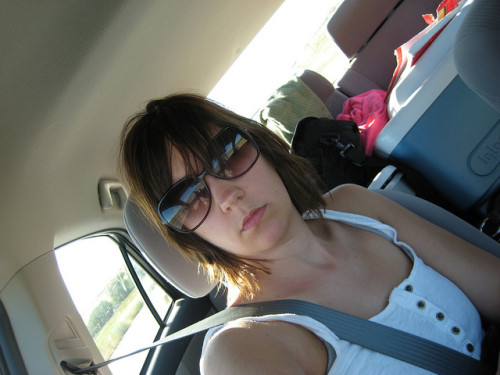 Hey, a girl gets bored (and a little crazy) from being on the road so long!
Once we made it to Antelope Island State Park, the whole drive seemed more than worth it. The 7 mile drive out into the lake of salt at dusk is something you should once (or maybe twice) in your life. The water here shimmers. There are thousands of birds flying through the air and binging on brine flies. We've arrived at sunset each year, which makes the drive in that much more fulfilling. We're not going to lie though, it's a little stinky.
The campsites at Antelope Island are pretty much the best of the best. You get a fully covered concrete slab with a couple of picnic tables and an inground fire pit. Not to mention that you're surrounded by sunflowers, jack rabbits, buffalo, and antelopes. Mark set up camp first thing so we could get some food on the grill before it got too dark to see.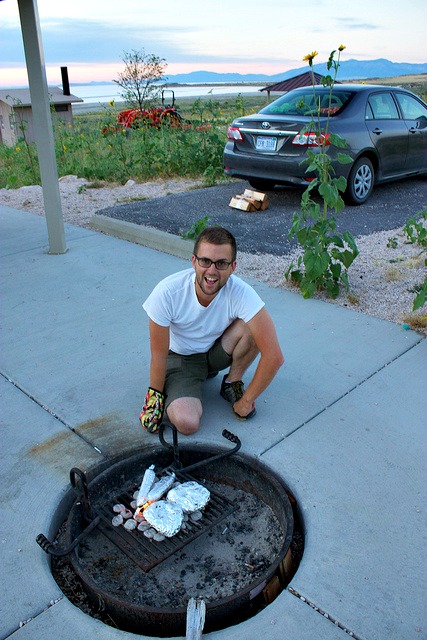 As we watched the sunset we ate hobo dinners and talked about how much we had missed this place and were glad to be back. If you ever make it to Antelope Island State Park, you'll miss it as soon as you leave too.
Lessons Learned:
You can't pump your own gas in Oregon.