After wiping the sleep from our eyes we shoved on toward our next adventure. In our first road trip we visited Yosemite National Park and admired the giant sequoias. We loved those monsters and we were looking forward to seeing Sequoia and Kings Canyon National Parks this year. As you can see, we started the morning drive strong. Mark is exhausted and Christy has obviously gone insane on sugar binge.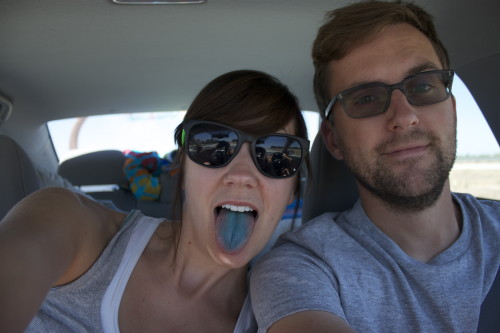 We pit stopped in Lodi, CA for a bite to eat at Denis' Country Kitchen. This place is omelette heaven!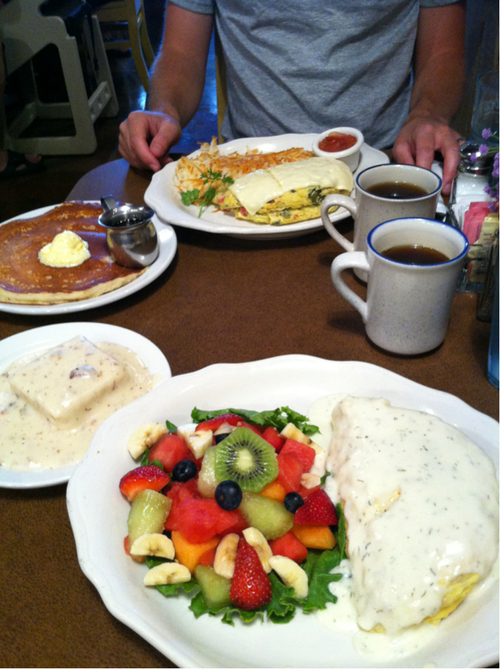 We're happy to say that Mark eventually woke up and Christy drifted down from that sugary blue high. As she landed, we made our way into Sequoia National Park to visit the giants.
The General Sherman tree is the largest in the world and is very popular, which makes it nearly impossible to get a picture next to. So, we decided to take pictures of other families instead.
There are more than trees in this park. The entire drive out of the southwest entrance is up and down windy mountain roads. Check it, don't wreck it.
After leaving the park, we stopped for groceries and then onto the Visalia KOA to rest up for another adventure. It's a good thing we had our own water…apparently there were a lot of nitrates in the drinking water at the time. A little scary, but just another road trip surprise!