After packing up the car in West Des Moines, we headed to our next major stop in Badlands National Park. Before we made it to the Badlands, we had a few other fun stops to make along the road. Check out the T-Bird convention we spotted on the way out of our hotel!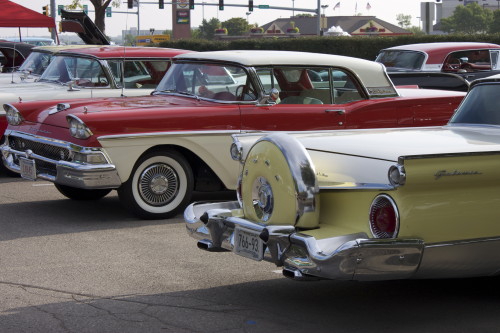 Then we found the lookout in Iowa that we stopped at on our very first cross country road trip.
We had passed through Sioux City before, but never took the time to stop. This time, we stopped in to do a little exploring and loved what we found. We visited the Sergeant Floyd Welcome Center and took the boat for spin around the river.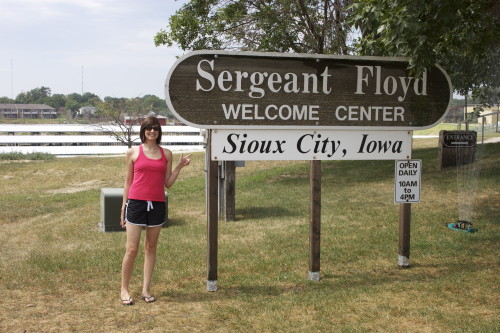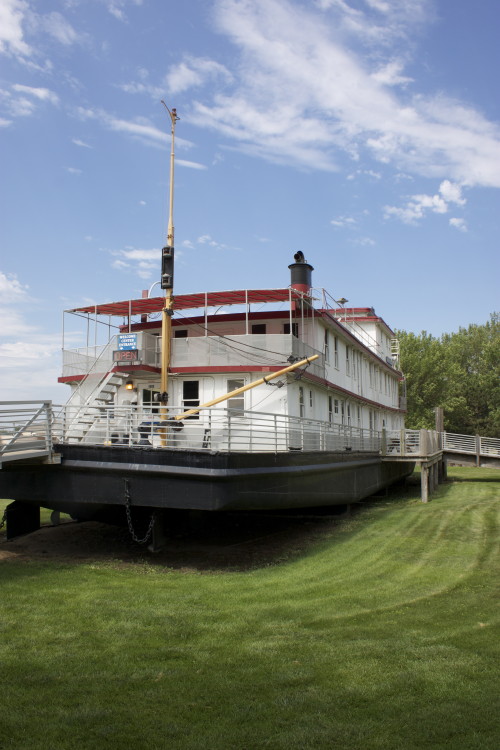 Christy hung out with Louis and Clark for a few.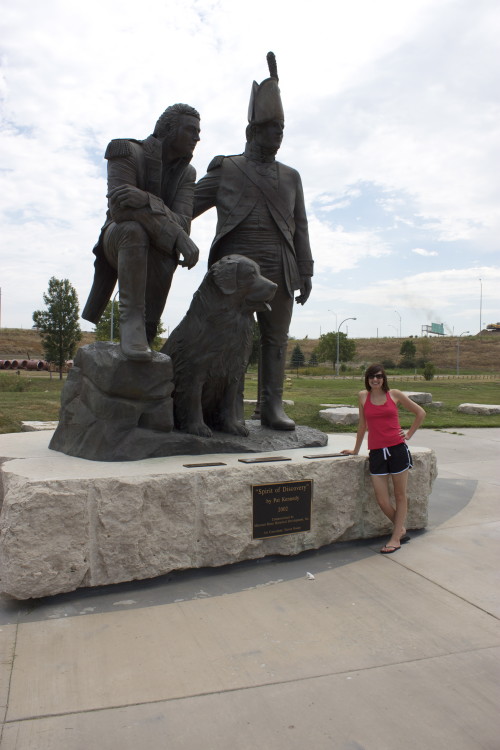 Mark died and went to grizzly bear heaven…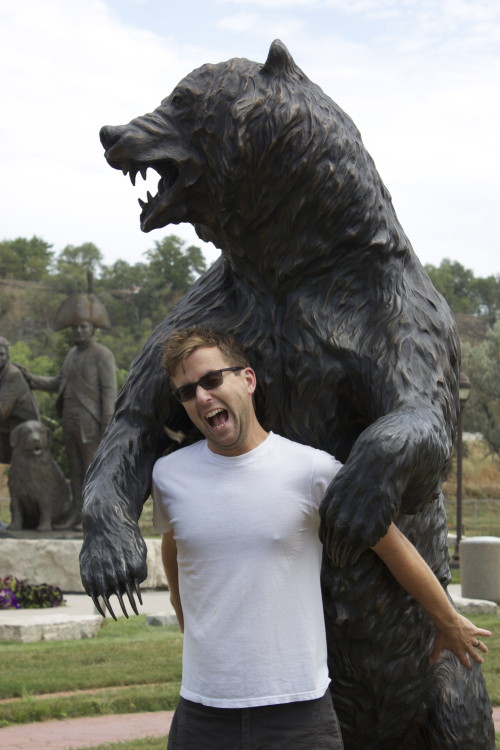 Boy, we sure were glad we stopped this year! At our next stop, we didn't have quite the same feeling. We downloaded a roadside attraction app and it was supposed to take us to the world's largest Pepsi can. Now we aren't Pepsi drinkers, but we had high hopes it was going to be more than this…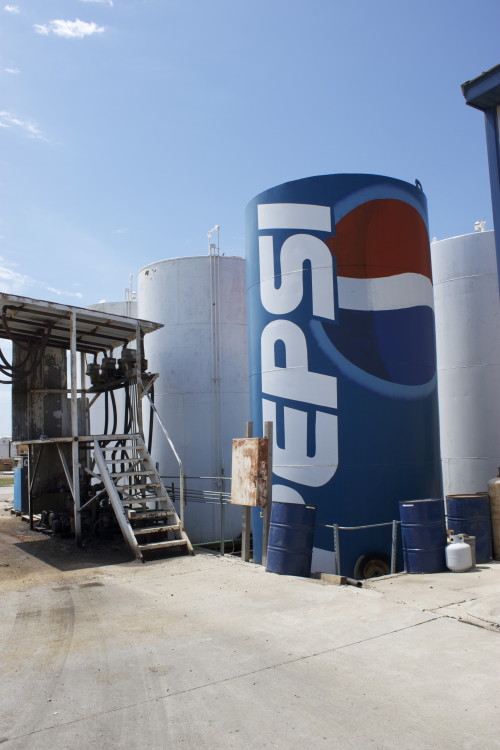 In our first road trip we stopped by Sioux Falls to check out the park but much of it was closed down due to some sort of water contamination. Lucky for us, everything was back to normal this time and with an air show to boot! The Blue Angels were there to welcome us this year. How nice of them!
Before leaving Sioux Falls, we grabbed burgers and shakes at Phillips Avenue Diner. Yum!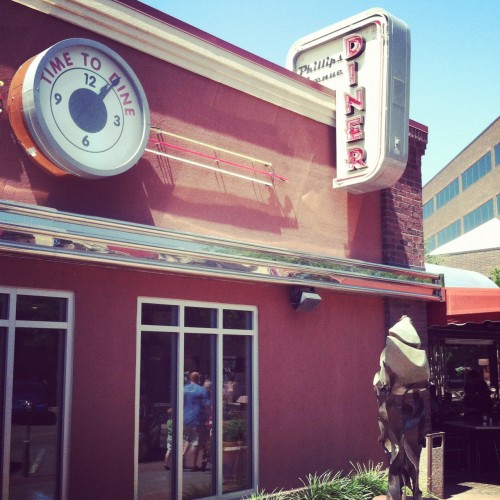 I-90 through South Dakota is a pretty desolate stretch of highway. If you need to purchase gas or food, your options are very limited. Thank goodness for Al's Oasis, which has everything you could possible need for a night of camping in Badlands National Park. Please excuse Mark's hand gesture…it was an accident, promise!
For the third year in a row we arrived in the Badlands and our breath was immediately taken away. No matter how many times you see this place, you can't help but find something new and lovely to enjoy.
We witnessed a nice thunderstorm off in the distance and spent a little time driving around to the overlooks.
Later that evening we set up camp in the Badlands/White River KOA in Interior, SD. That rainstorm we saw earlier eventually made its way through our campsite, so our quesadilla dinner was held in the comforts of our cozy tent. If there's one place where a thunderstorm is a welcomed part of a camping trip it's in Badlands National Park. It was beautiful!