We didn't get much sleep during the night because our camp neighbors got blitzed on Pepsi (seriously, Pepsi and it made them wild!) They stayed up late laughing and screaming at each other. It's okay though, we were eager to get up and hit the road toward Yellowstone National Park. After quick showers, we set off into the sunrise toward America's first National Park. This is one of Christy's favorite drives.
It only takes about an hour to make it from Greybull to Cody, WY so we had plenty of time to stop for breakfast. We stopped in at a little diner called Granny's for a bite to eat, hoping for a good cup of coffee too.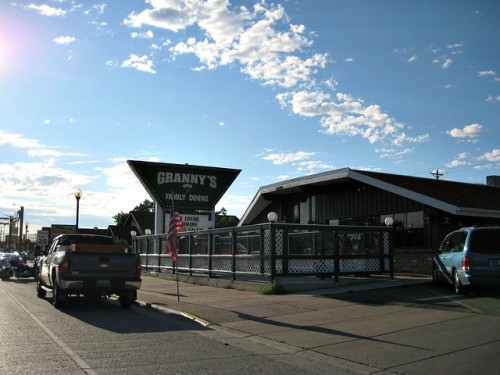 Along the route we stopped in at Buffalo Bill State Park to get a closer look at the water. The water was much less vibrant than last year.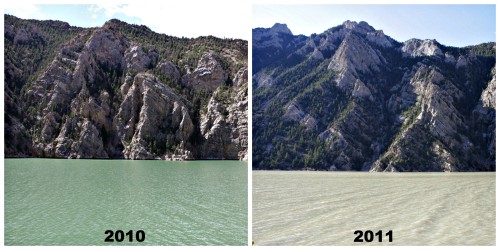 We're always talking about the surprises you see along the road that enhance the experience. This crazy house is one of those surprises.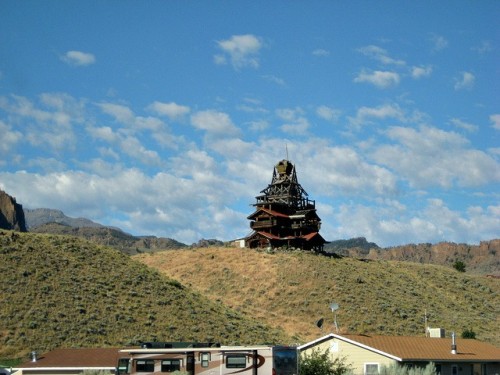 If you've never been to Yellowstone, let us give you this tip of advice. Plan plenty of time to pull over and explore the areas surrounding the park. Regardless of your route into the park, it will be full of beautiful sites that rival anything you'll see in the park. The drive from Cody to the east entrance is one of our favorites.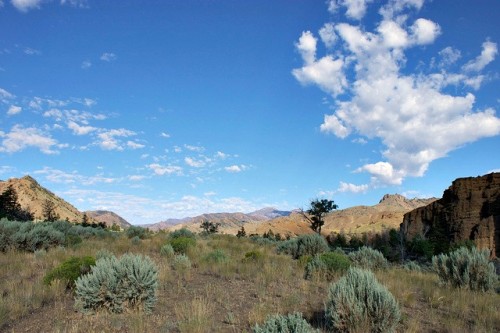 It wasn't long before we arrived at Yellowstone National Park. Hooray!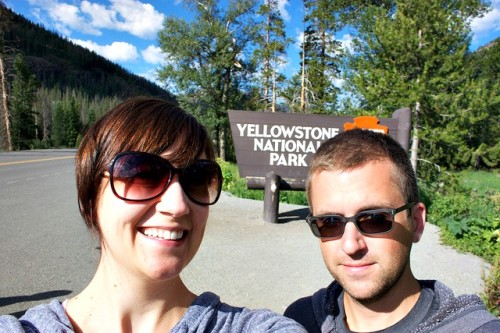 We made our way to Yellowstone Lake for a bathroom break and to snap a few photos from the beach. It's such a peaceful spot!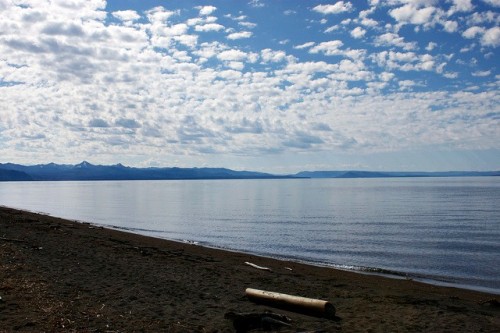 On our first road trip we didn't get a chance to watch Old Faithful erupt. We planned ahead this time and made sure we'd be there to see the geyser do its thing. The crowd to watch the trusty geyser was large, but we found a good front row seat. It took awhile for show to start and it faked us out a couple of times, but once it started we were happy we stuck around.
Elk and other wildlife are abundant throughout the park. Knucklehead parents are abundant too. Notice the family practically feeding their kid to this female elk…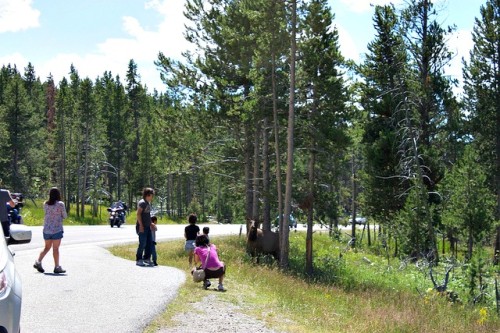 We spent a few hours meandering the Midway Geyser basin, which is a whirlwind of colors and sulfur springs. Oranges, blues, and greens combine to make a sort of rainbow unlike anything you've ever seen. We didn't see this basin on our last trip and now having been there it's not something we'd want to miss again. Excelsior Geyser Crater and Grand Prismatic Springs are a MUST!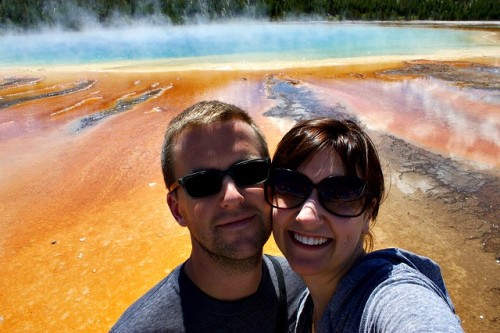 As we made our way through the park we decided to take a drive down Firehole Lake Drive. Along the drive we saw several other less popular geysers and springs and enjoyed the lack of crowds.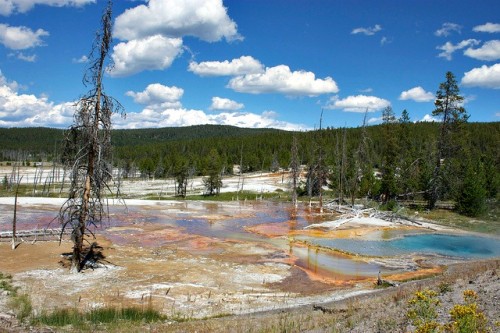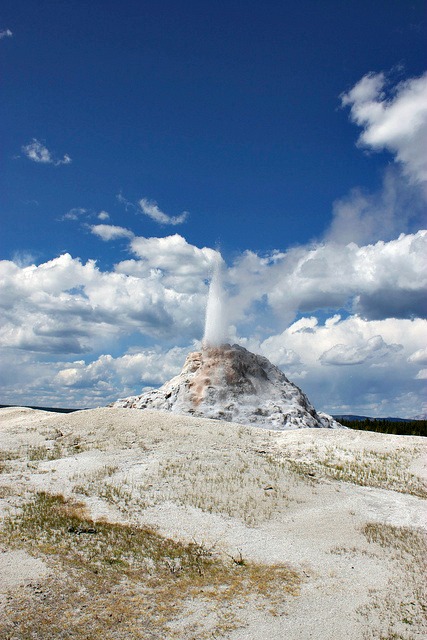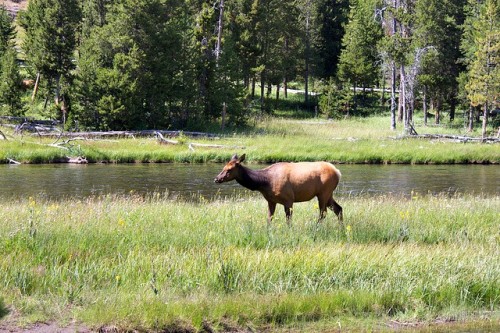 After the drive by Firehole Lake we made a stop at Firehole Falls. We hung out with the chipmunks for a few minutes and then pressed on!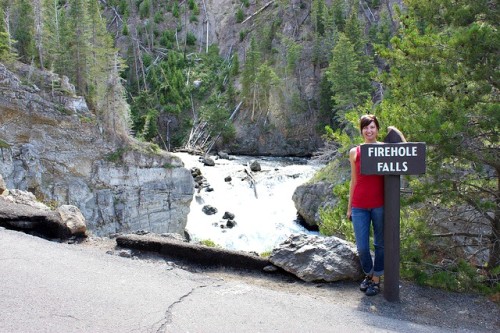 Our cabin for the night was in the Mammoth Hot Springs area of the park, so we made our way that direction with a quick stop at the Sheepeater Cliff. There weren't many visitors in this area which made for a peaceful pitstop.
Once we arrived we took a stroll along the boardwalks and admired the formations.
What's a night in Yellowstone without a bottle of Old Faithful Ale? We wouldn't know!