We woke early in the morning to a chilly cabin in Mammoth Hot Springs. After a good nights sleep, we were ready to hit the trail again toward Glacier National Park, which would be a first for both of us.
As we left Yellowstone we happened across an amazing site. High up on the cliffs near the road we spotted a couple of bighorn sheep jumping rock to rock, really putting on a show.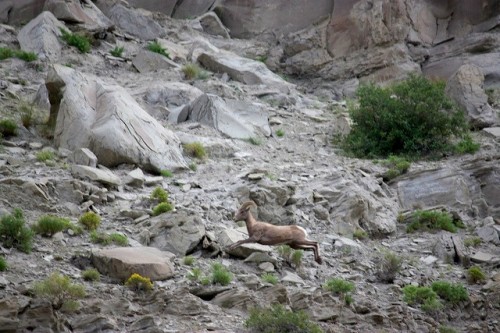 Our route took us through Livingston, WY which is a pretty interesting little town. We stopped for breakfast at a diner/casino that was along the highway. It was nothing fancy, but it hit the spot!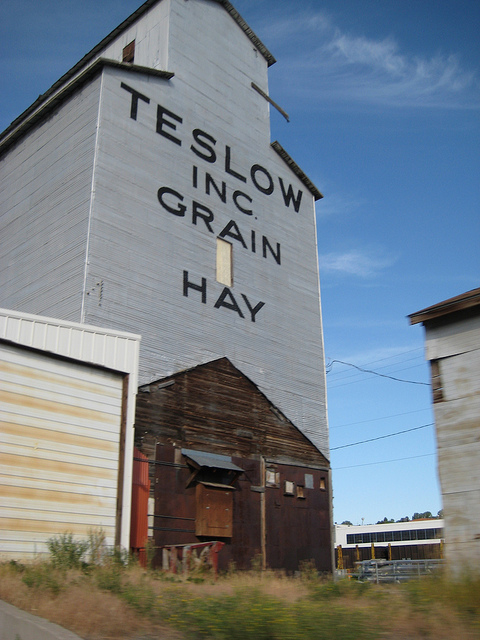 While on the road we discover new things we love each day. Today, we discovered our love/need for coffee huts. These locally owned treasures serve up the best coffee and seem to hire the nicest folks. When they ask how we take our coffee, we simply say "black as midnight on a moonless night," and they know exactly what we mean. You may recall that we tried to make car coffee on our first road trip, but it didn't work out so well.
 PS. Don't mind our dirty windshield in the next picture. It happens when you're on the road this long!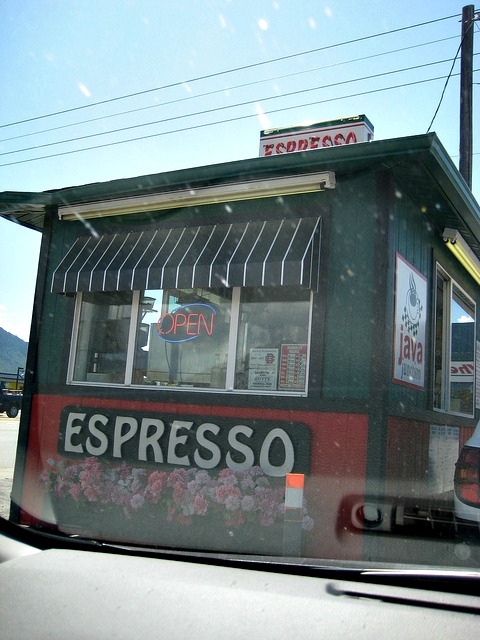 While driving, we passed through the Flathead Indian Reservation. Fire danger was high, but peace was all around.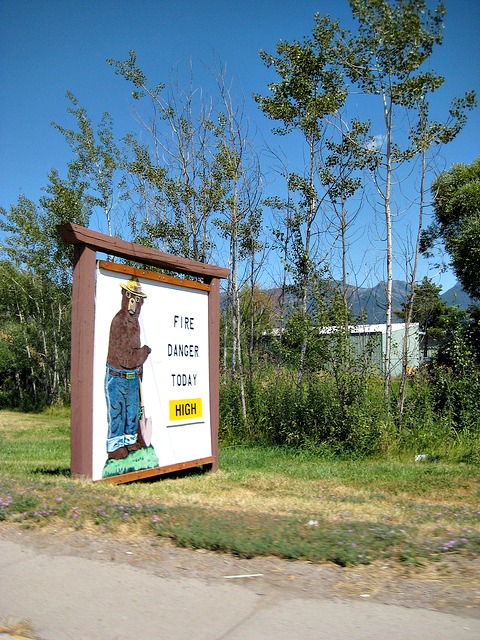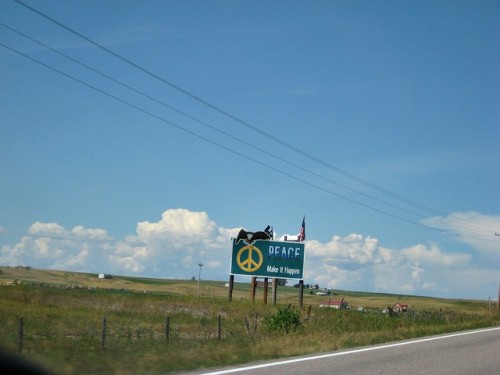 That afternoon we made it to Glacier National Park and were immediately shocked by the remoteness and expansiveness of the park. We immediately experienced sparkling blue water and snowy mountain tops. It was picture perfect.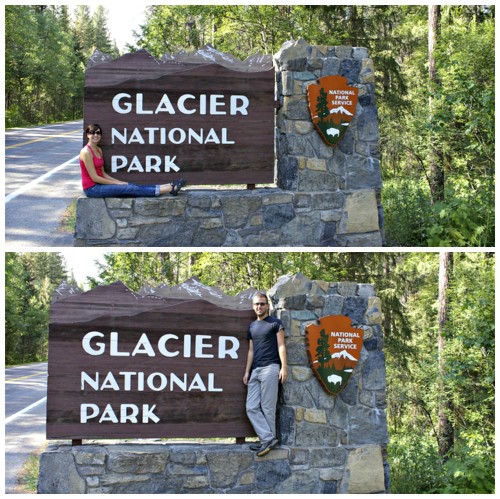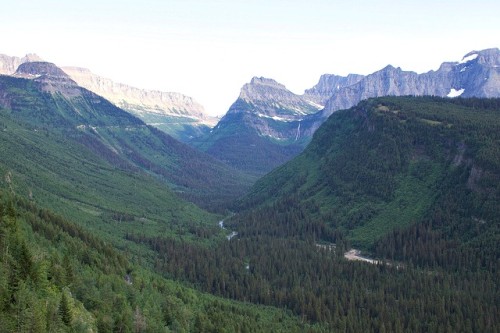 To get to our campsite on the east side of the park we had to drive the entire park along the Going To The Sun Road, which seems like a rather treacherous route. Treacherous, but beautiful and worth the anxiety attacks the drive gave Christy.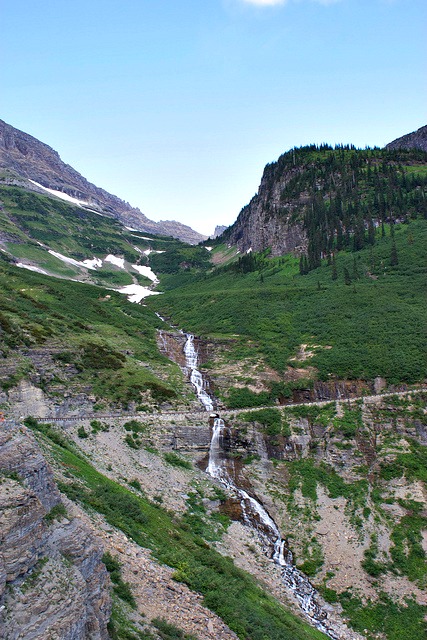 Everywhere we looked in the park we saw rugged landscapes and snow covered scenes. We even spotted a mountain goat just chillin' at the Logan Pass Visitor Center. As we were leaving the visitor center we ran into a small traffic jam, ahem, traffic ram.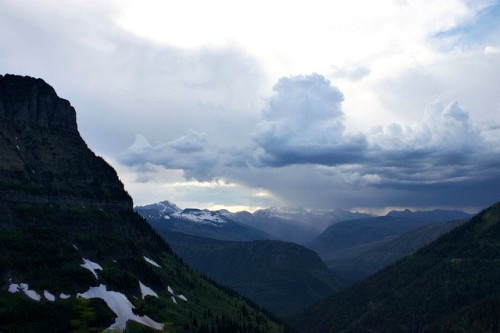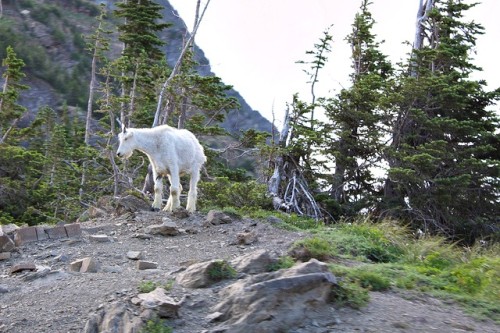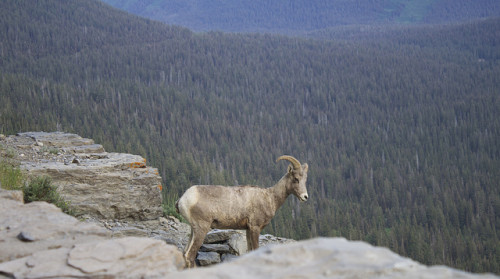 The scenery in this park is something that words cannot begin to describe. Every twist and turn provided a perspective on the immense beauty. Take a look for yourself.
After the scariest (and prettiest) drive of our lives, we made it to the St. Mary KOA on the east side of Glacier National Park. We fixed a batch of chili and settled in for a cold night in our tent.