It's kind of a miracle we didn't freeze overnight in Glacier National Park. After thawing out and packing up camp we made our way to a local coffee shop to pick up a cup of joe to warm our bones. Next we made our way back into the park to cross back to the other side.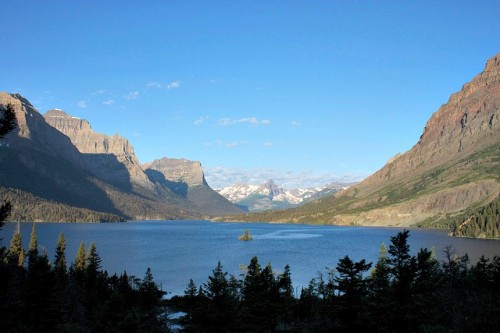 We stopped at several pullouts along the way to take in the scenery and do some quick hikes, such as the Sun Rift Gorge Trail. We didn't venture far from the beaten path just in case there were any grizzly bears waiting to snatch us up. If Mark had been alone, he'd probably have hiked all the trails with salmon strapped to his back (yeah…he really wants to see a grizzly!) and if Christy had been alone she probably wouldn't have gotten out of the car (yeah…she's really scared of getting eaten by a grizzly). I guess you can say we balance each other out.
Later that morning we hiked the Hidden Lake Trail, which turned out to be under several feet of snow in some areas. The winter had brought even fiercer amounts of snow than normal. Eventually, the trail was impassible, but we had a blast anyway!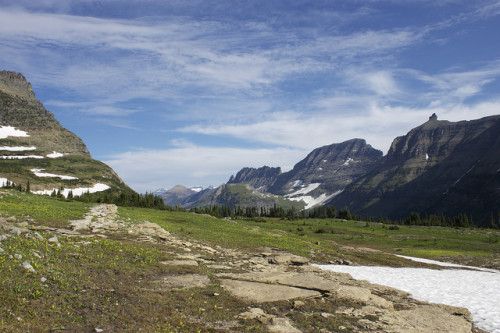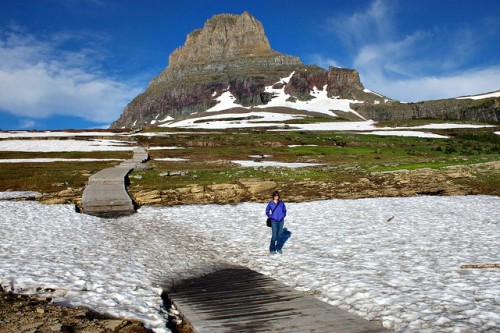 Oh, and we spotted this sophisticated marmot guarding the bridge.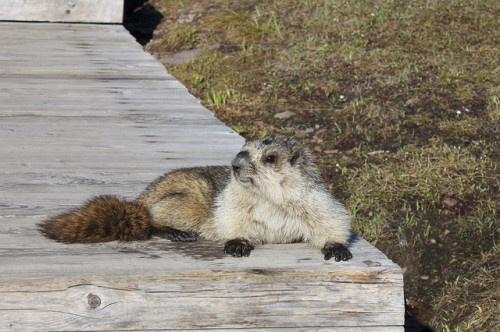 And just like with the prairie dogs in Badlands, Christy begged to take one home and Mark refused. We know wildlife is better off in the wild, but seriously, LOOK AT THIS GUY! Doesn't he make your heart melt?!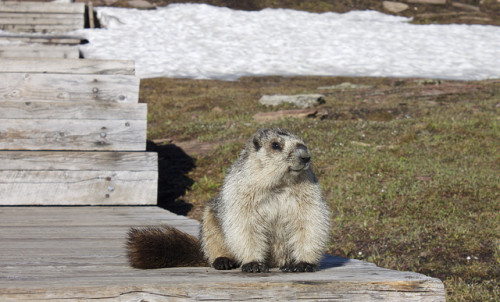 We couldn't have imagined a more gorgeous hike or day to take it on.
After Hidden Lake Trail, we skipped stones. Mark took a nap in the sun. We sat back in awe of the perfectly clear water. See for yourself.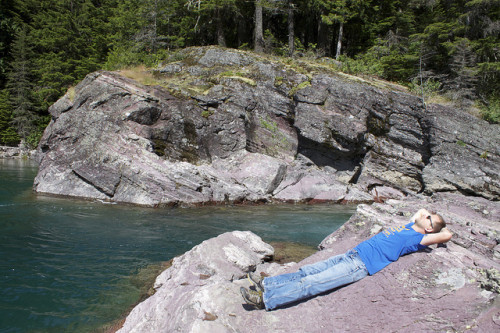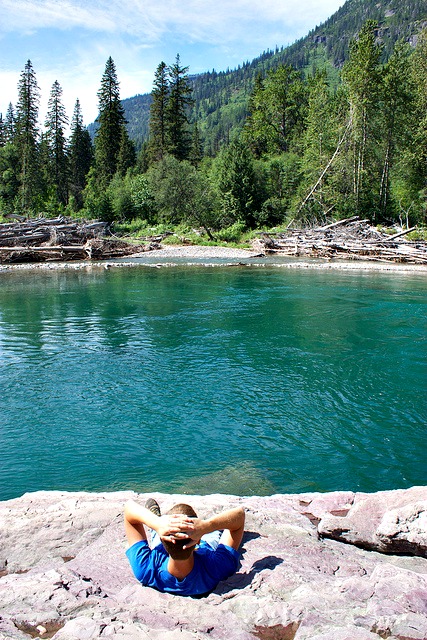 Then Mark napped again.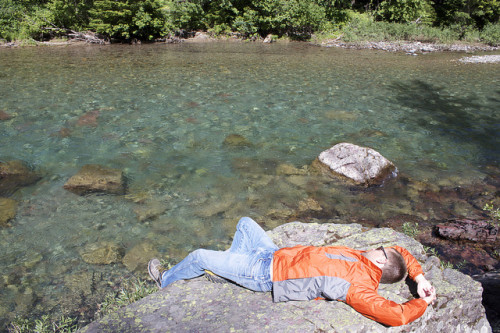 Near the visitor center we spotted some pretty cool rock art. Looks like a beehive!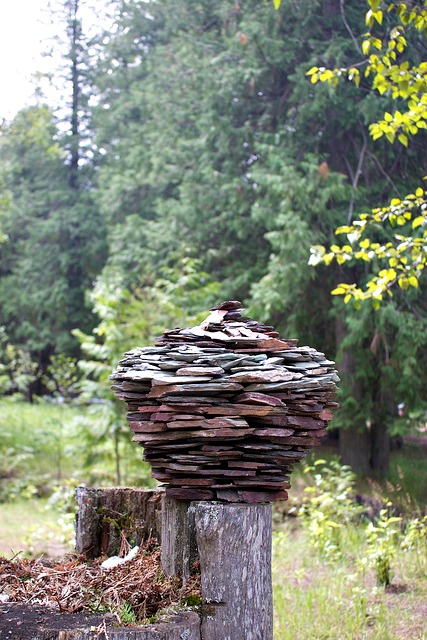 Later that day we left Glacier National Park and made it into Idaho where Christy jumped for joy. No really, she did!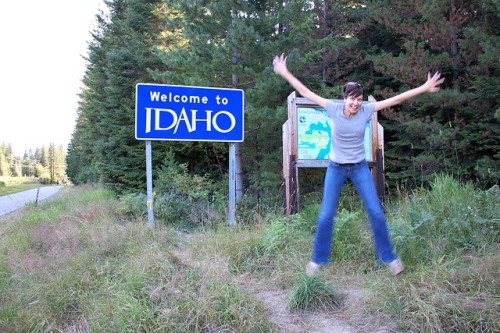 We spent the night in Sandpoint, ID in a pretty shady RV park. No fires were allowed, but we didn't realize that until after we cooked our dinner over one (oops!). We destroyed all photos so there would be no evidence of the crime. Please don't tell on us!