Much like the first time we woke in the Badlands National Park we were a little sad to leave. This park holds a special place in both our hearts and feels a lot like home–although it feels brand new at the same time. Since there aren't any diners near Badlands we just stopped and got a couple coffees at the park's visitor center and took one last drive through the park.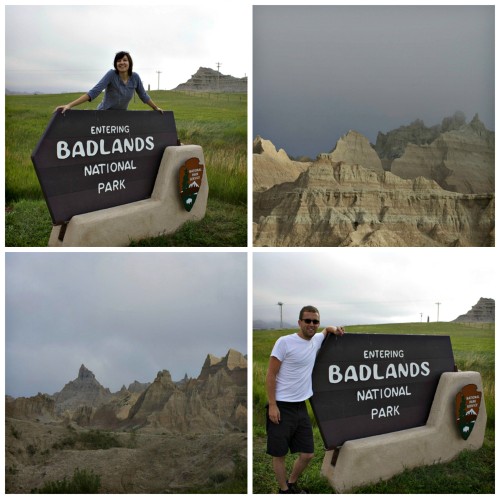 One of the best parts about the Badlands National Park is the prairie dog village. They're so damn cute, it hurts. Every year, Christy begs to take one home and every year, Mark says no. Sometimes life is just unfair!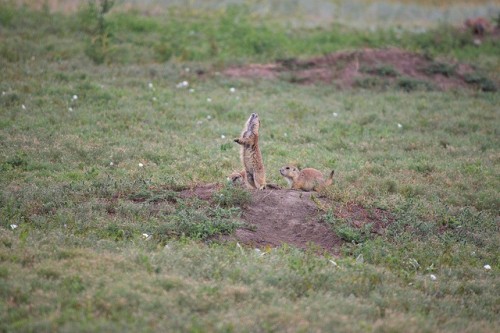 Along our drive we stopped in at Deadwood, SD for a quick visit. We took a stroll around Mt. Moriah Cemetery to pay our respect to Wild Bill Hickok and Calamity Jane. Luckily we didn't get into any shootouts, Christy was ready to drop a few drifters that day.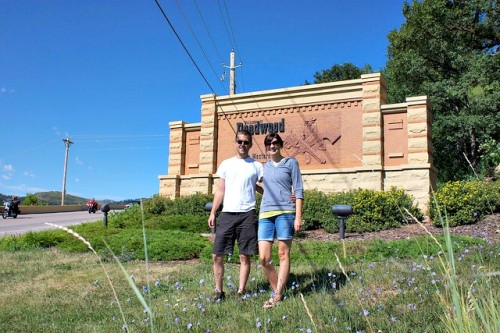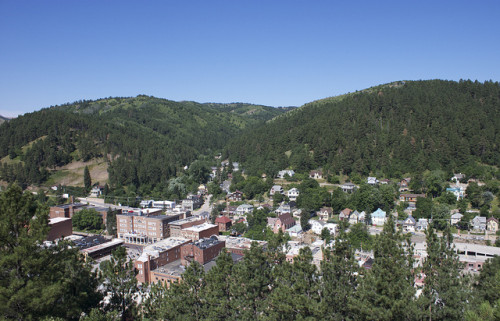 The Wyoming Welcome Center is an oasis of sorts. This stretch of highway doesn't offer a whole lot of amenities, so an oasis is really just a clean bathroom and some informational brochures. It's an oasis just the same.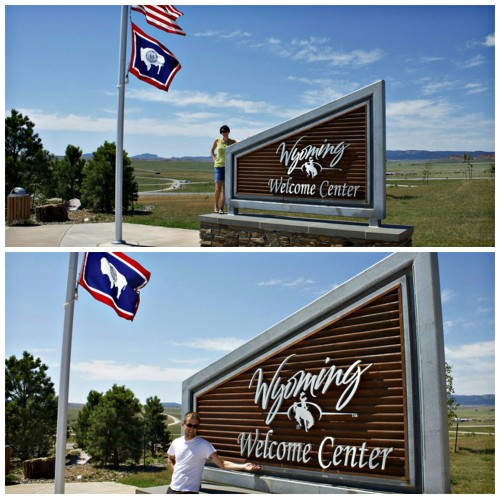 And just like that we were back on the road.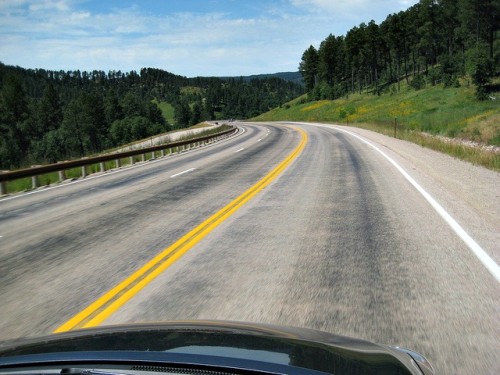 You never know what you'll find when you drive across Wyoming. We found a couple tiny towns speckled with bikers and old timey bars.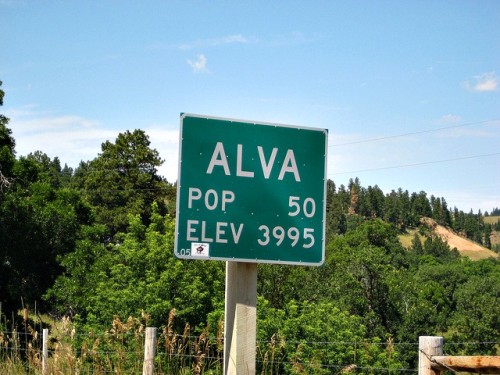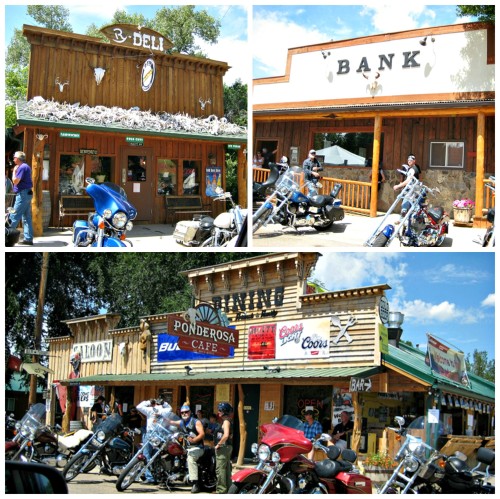 We put on our toughest faces to fit in.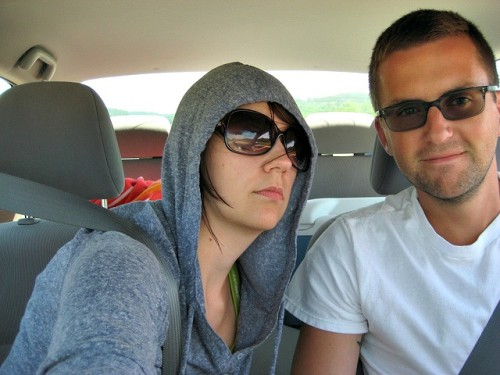 Devils Tower National Monument was the next stop on our route and we spotted it from afar. Look at this crazy thing!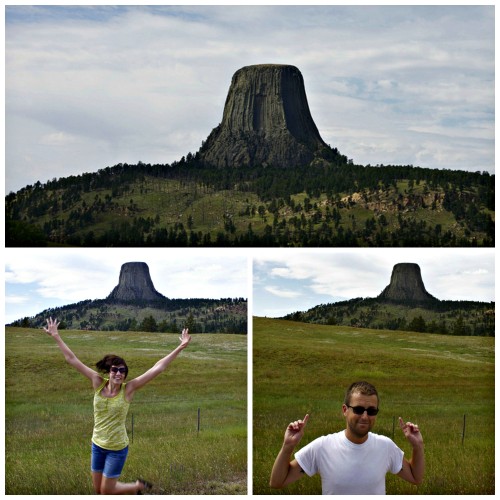 We hiked the loop around the tower and loved every minute of it. If you are ever walking the loop be sure to watch for rock climbers–we don't know how they do it, but they do!
On our first cross country roadtrip we were completely blown away by the beauty of the Bighorn National Forest. This year we decided to take a different route (HWY 16 instead of HWY 14) and it was foggy, cold, and spitting rain, yet we were still blown away by what is has to offer. Rivers, mountains, and wildlife make this drive all but perfect.
After a few more hours of driving the Wyoming highway we arrived in Greybull. We pulled up to our KOA campsite and fell in love with the hosts. They were friendly folks with a couple dogs that hang out on the roof of the office. Weird, wonderful, and the kind of thing  we've come to love most about the road trip.