On our most recent visit to Switzerland, we stayed in Mürren for an entire week. Our visit was full of delicious food, friendly folks, and gorgeous hikes. Among all the dreamy hikes, one of our favorites was the Mountain View Trail. It's a relatively easy hike with panoramic views of the mountain range, including Jungfrau and Eiger. See below for some basic stats as well as photos from our hike.
Mürren (Mountain view trail)
Distance: 3.1 miles
Elevation gains/declines: 1770/360
Difficulty: Medium
A panoramic hike with fantastic views of the world-famous icy icons, the Eiger, Mönch & Jungfrau. High above the impressive Lauterbrunnen Valley, the route leads past flower-filled Alpine meadows to Allmendhubel.
We hiked from Mürren up to Allmendhubel to start the trail. Technically, this adds on .5-1 mile or so. At the end of the Mountain Trail, Mürren BLM station.
As with most hikes, I totally recommend starting off with a hefty lunch and a beer!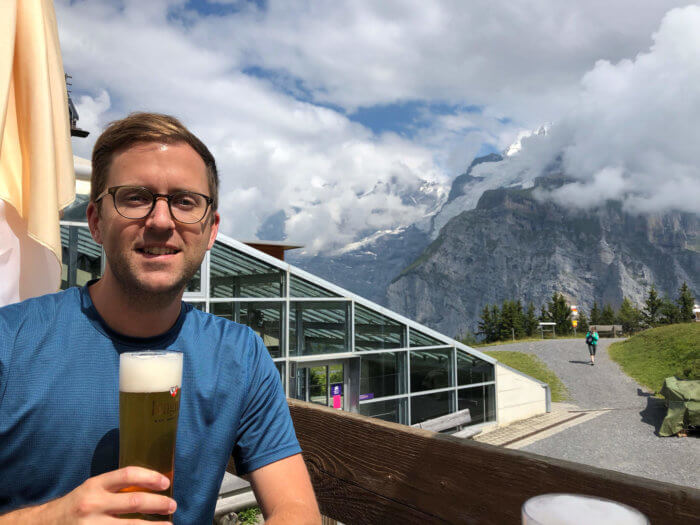 Good golly, look at that view!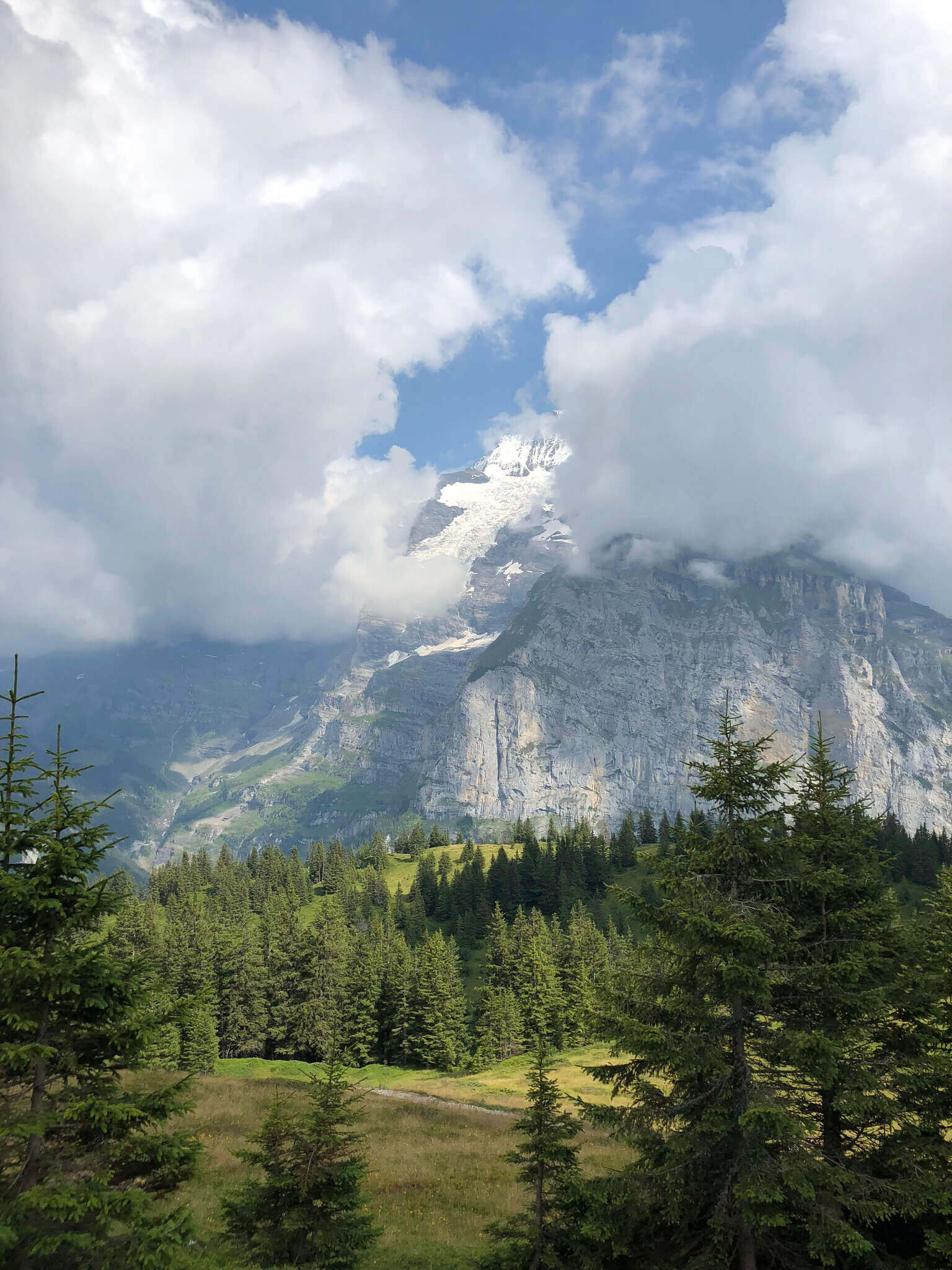 We lucked out and found wildflowers along the hike. They're just starting to pop up here and there.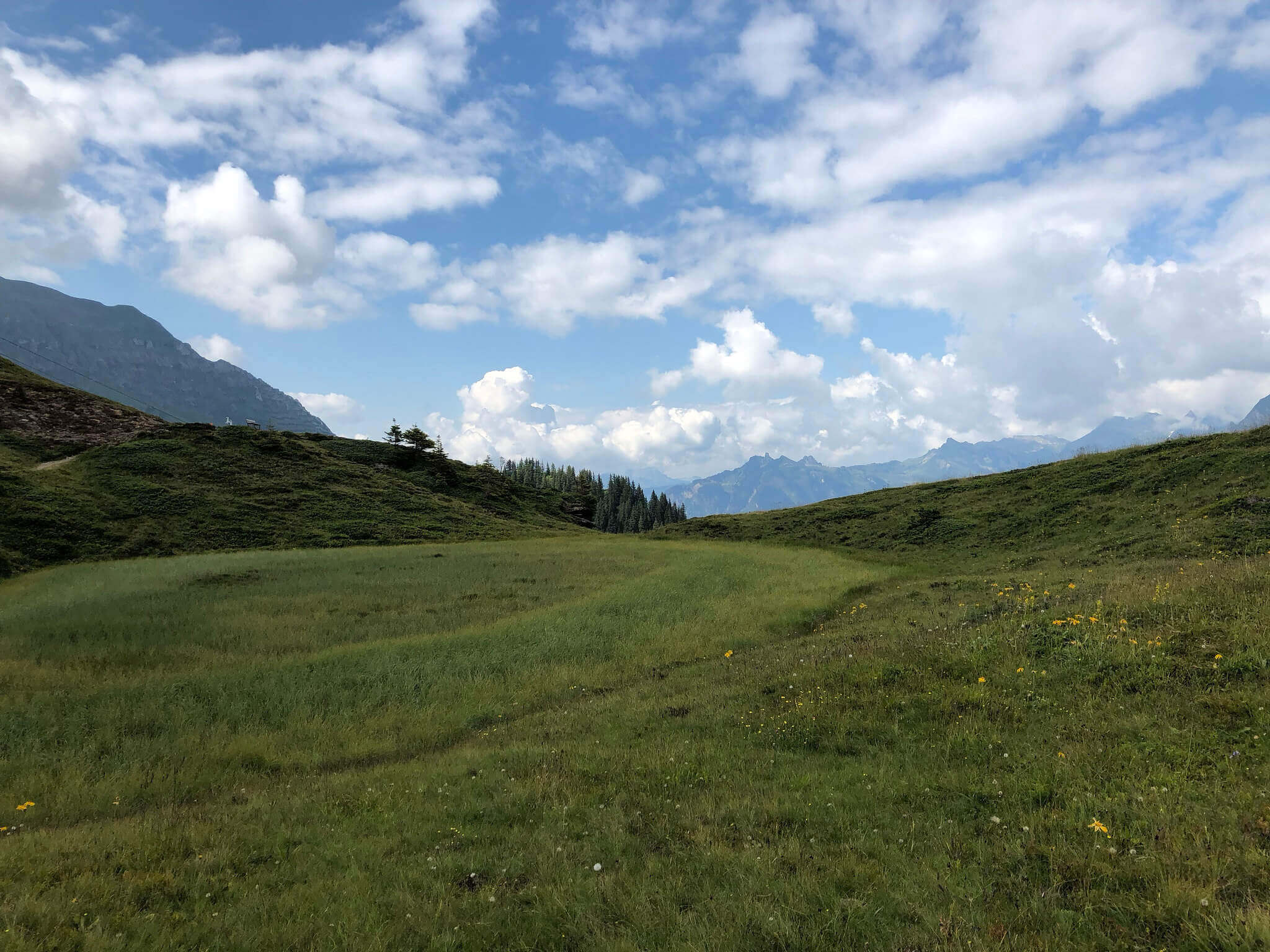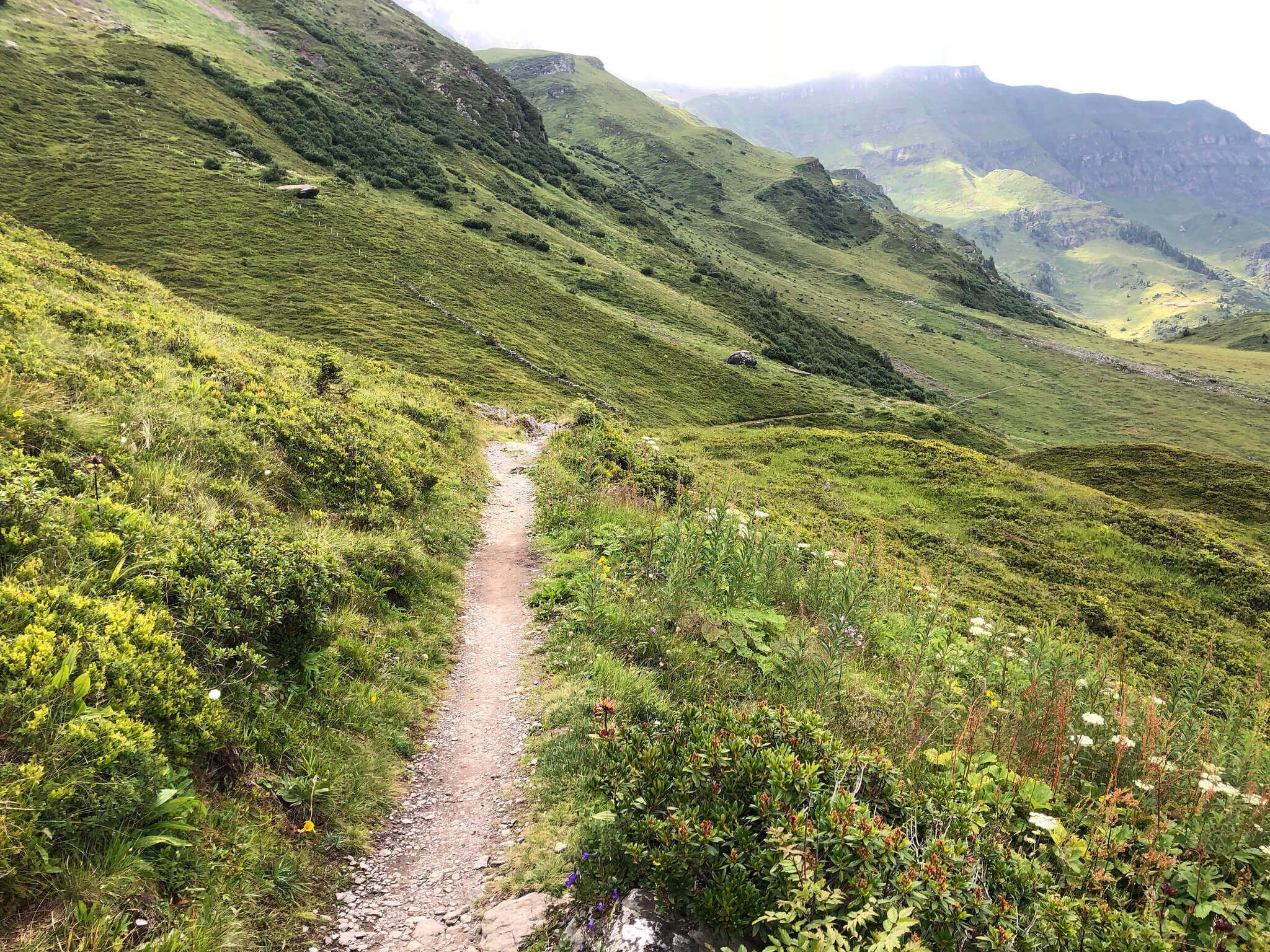 Wild flowers galore! Some of them were really funky looking. Next time, we'll get a guide book so we know what we're looking at.
It wasn't all wildflowers and cool mountain breezes, though. We ran into an intimidating herd of Swiss cows about half way through the hike. Well, they weren't really intimidating, but Christy couldn't muster the courage to shew them off the trail. So, rather than pushing our luck, we hung tight and took in the views for a few minutes until they moved along.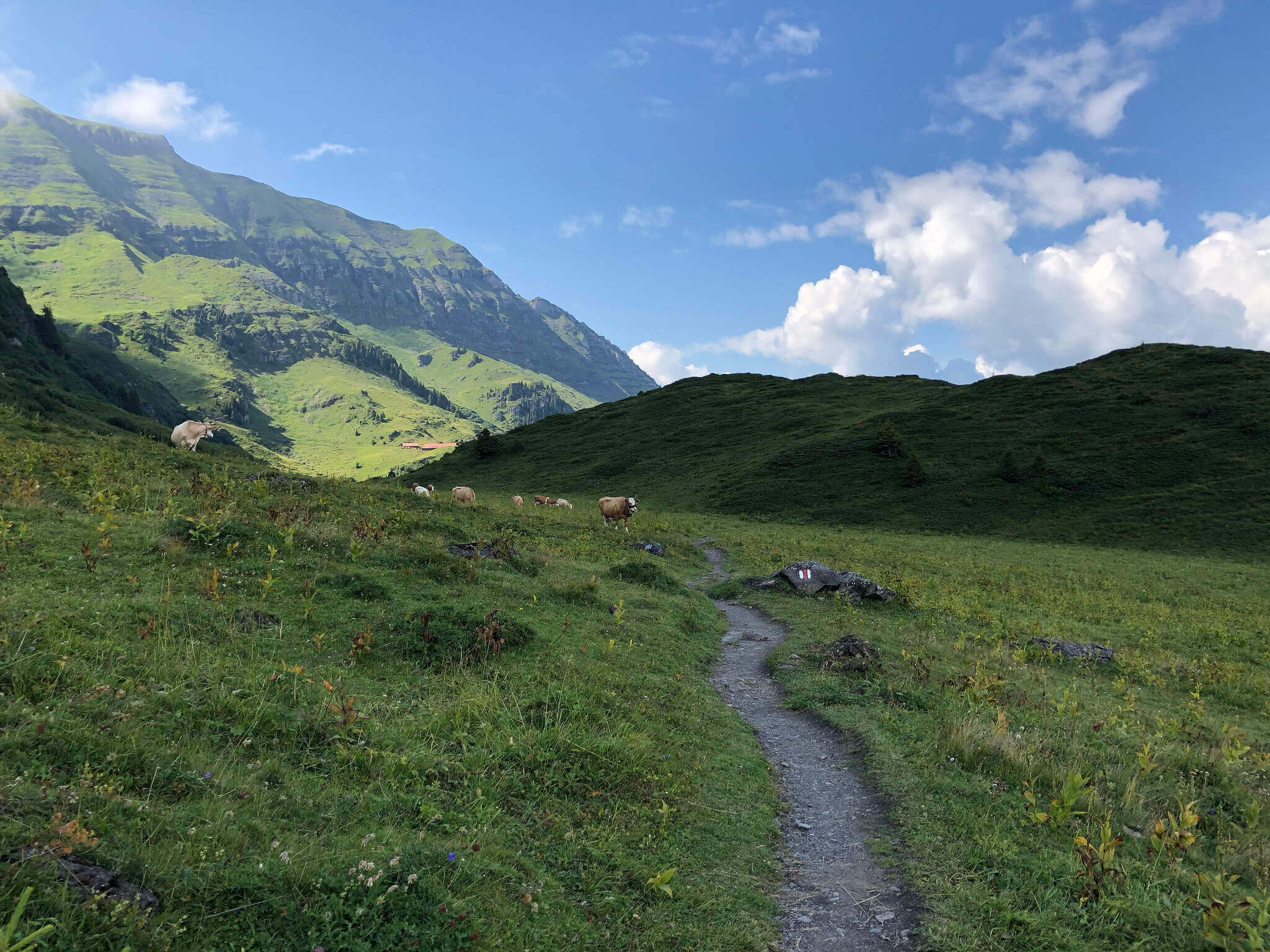 If you're ever in Murren or the surrounding areas, I definitely recommend hiking this trail. It's not too strenuous and would be perfect for a family outing. You'll find some of the best views of the mountain range and likely not pass another hiker the whole time. Although, you may encounter a cow or two that won't let you pass!
Looking for more info about the trail? Here's a helpful resource at Outdoor Active.