As you may already know, there's no shortage of stunning hikes in the Mürren area. You'll find rugged inclines up the mountains, meandering strolls above the valley, and everything in between. On this particular day, we had a break before dinner and the rain seemed to have passed around us. Given this opportunity, we thought it wise to sneak in a quick hike down to Gimmelwald before dinner.
As we made our way down the paved trail, we decided it might be nice to extend the hike down past Gimmelwald into Stechelberg. All of the trail markers put it at around 3 hours round trip, which seemed totally doable.
Once you make it to Gimmelwald, you'll start seeing signs for Stechelberg along the Wanderweg. If you take the paved trail to the far West end of Gimmelwald, you'll find the trail we took. I don't know its name for sure but it's labeled Mürren–Gimmelwald–Stechelberg on this map.
You'll leave the pavement soon after veering westward. The trail turns into a gravel road and then eventually dirt and rock. After 15 minutes or so, you'll find yourself bending back into the valley among the trees.
Looking for a place to stay in Mürren? We've got you covered!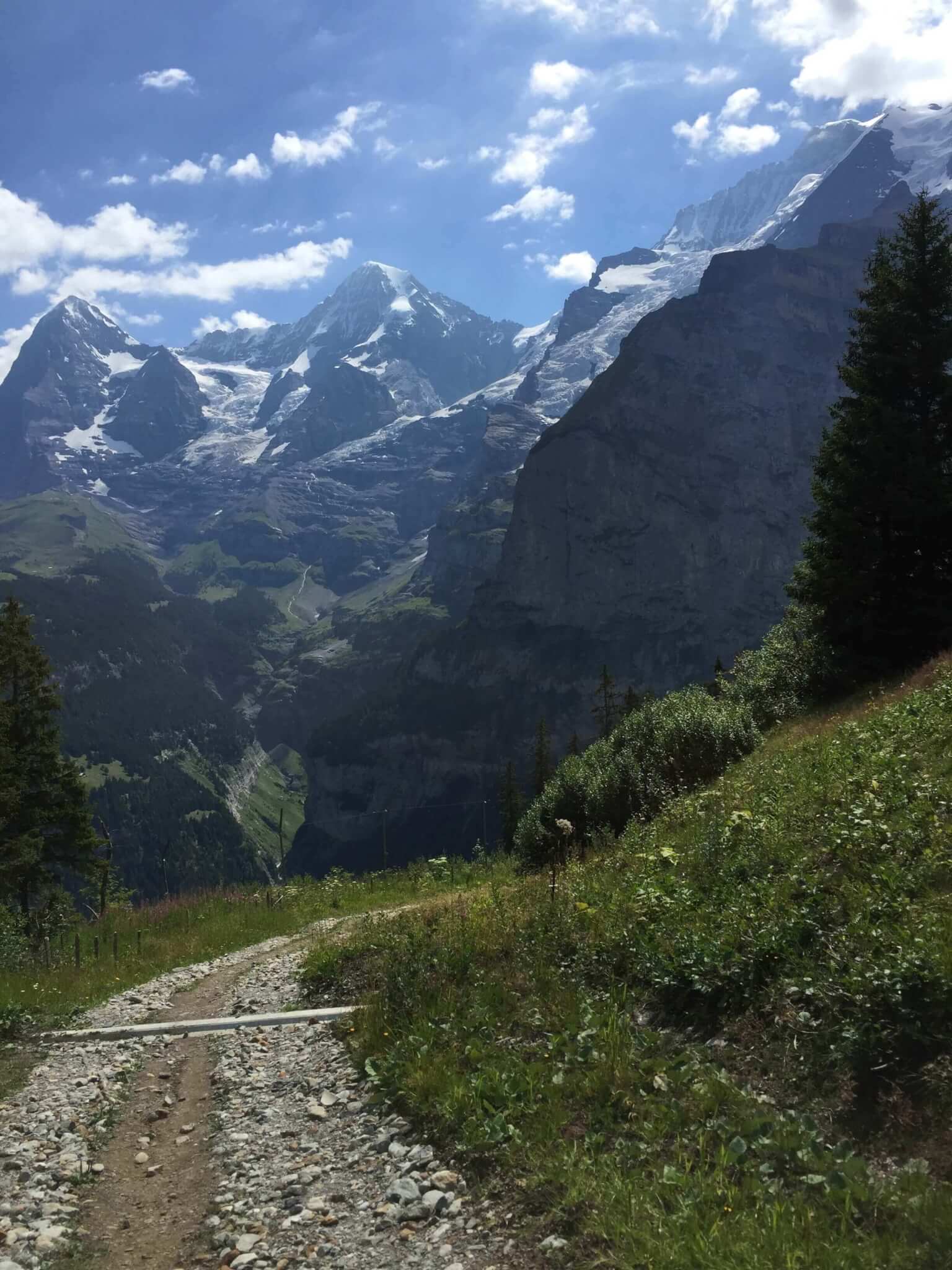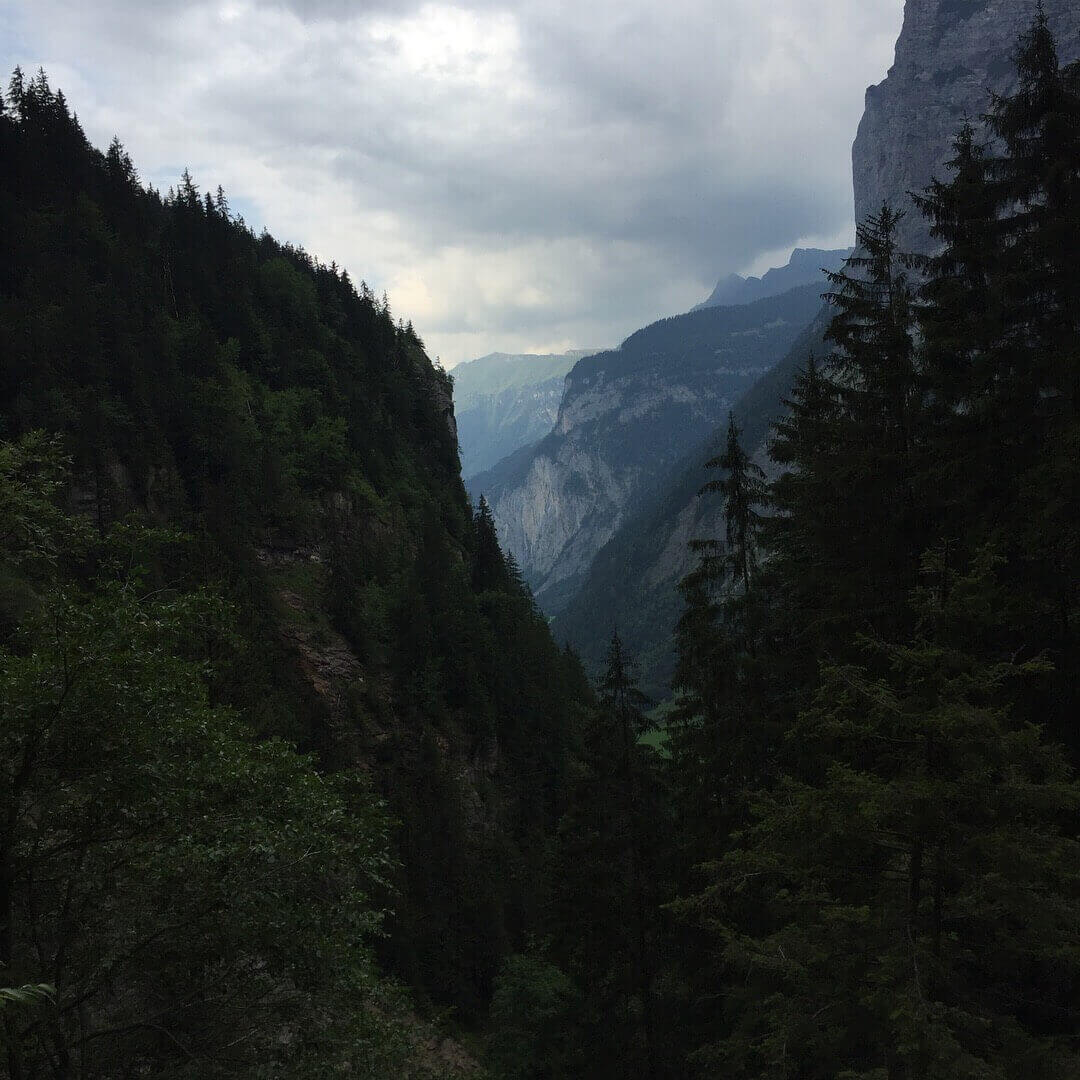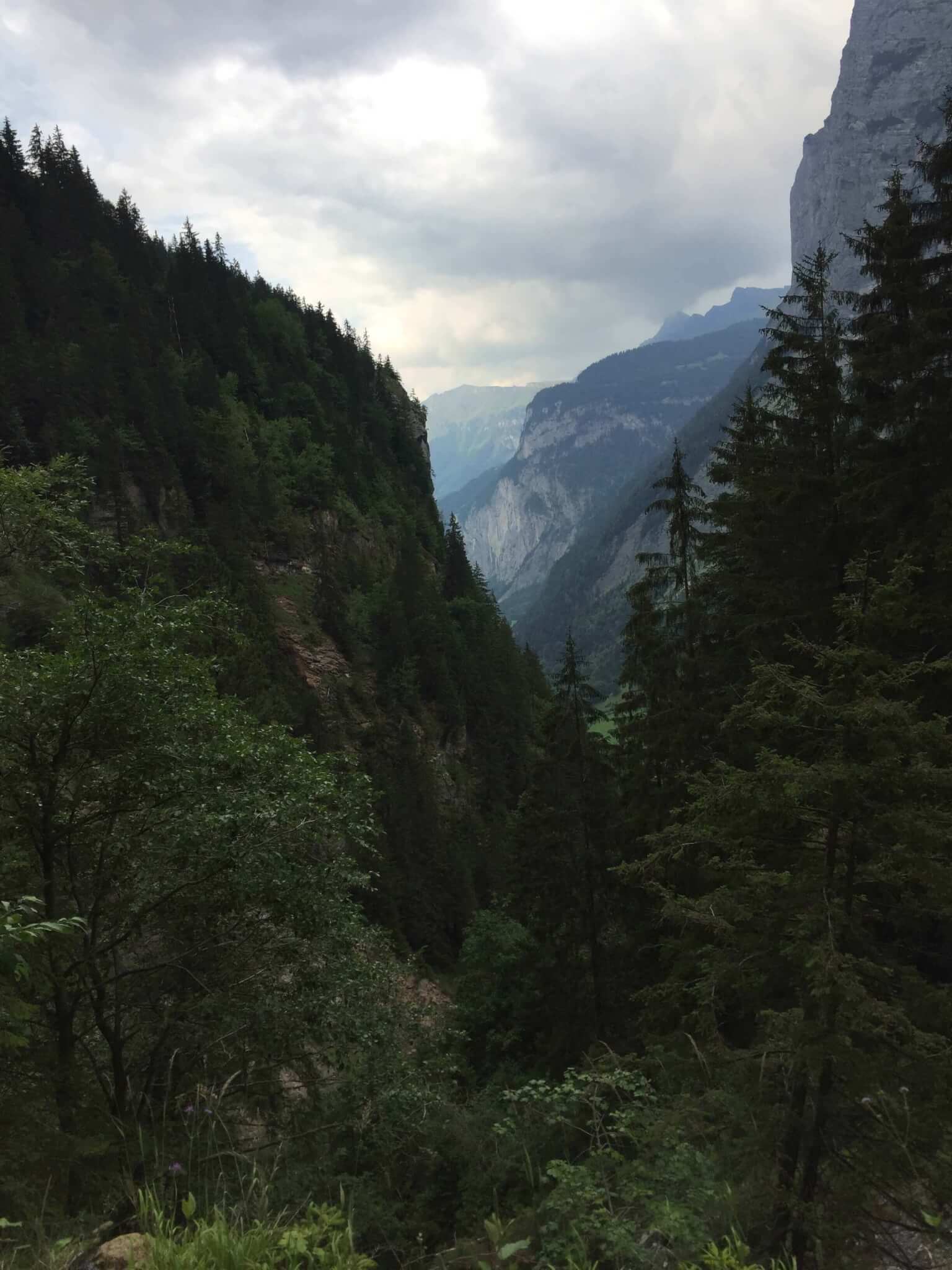 We knew we'd find waterfalls (they're everywhere in this area) but we had no idea just how many we'd find. As soon as we got outside of Gimmelwald, the mountains really opened up their spigots! This was by far the best part of the hike. See below for just a few of our favorites.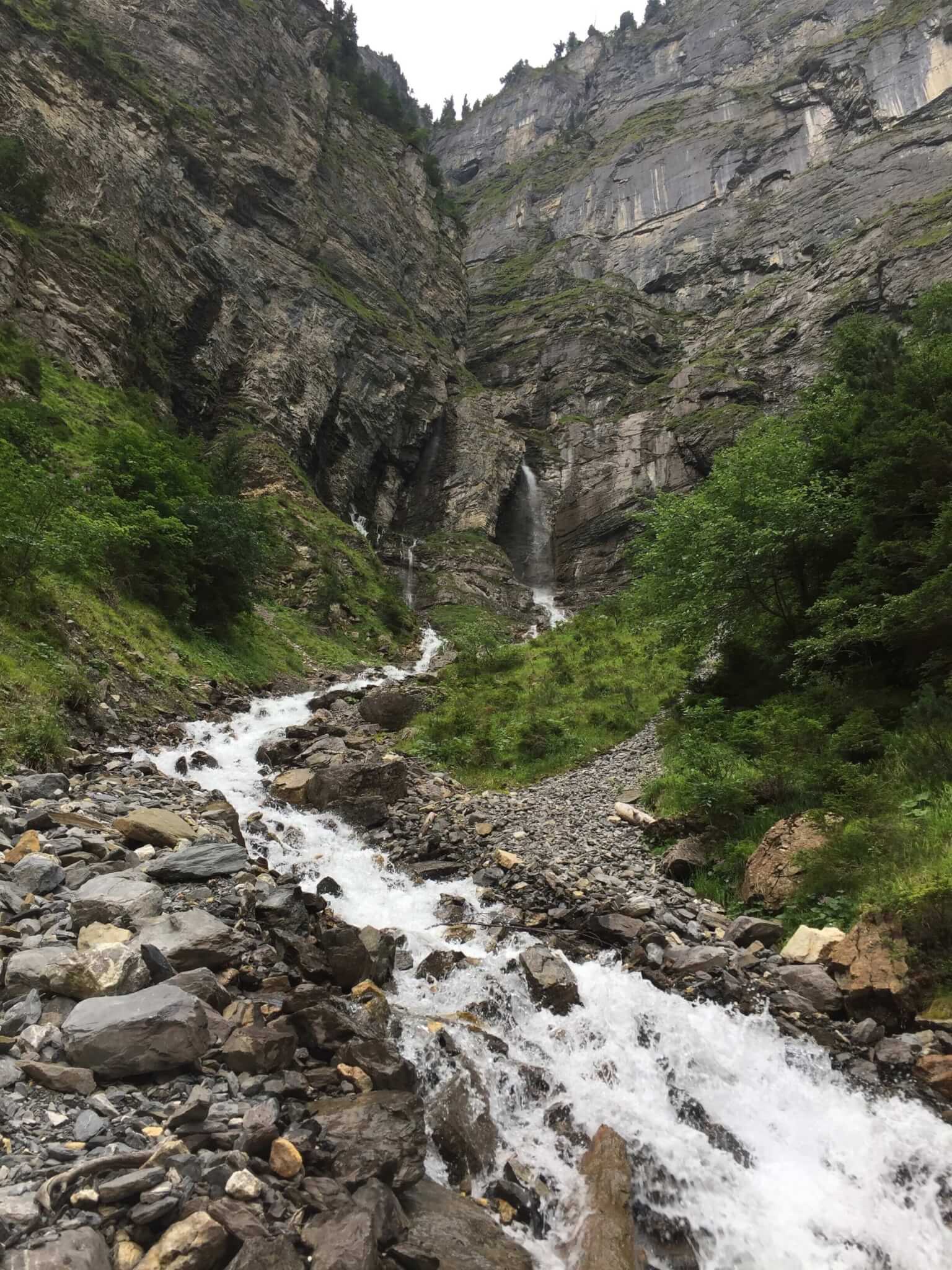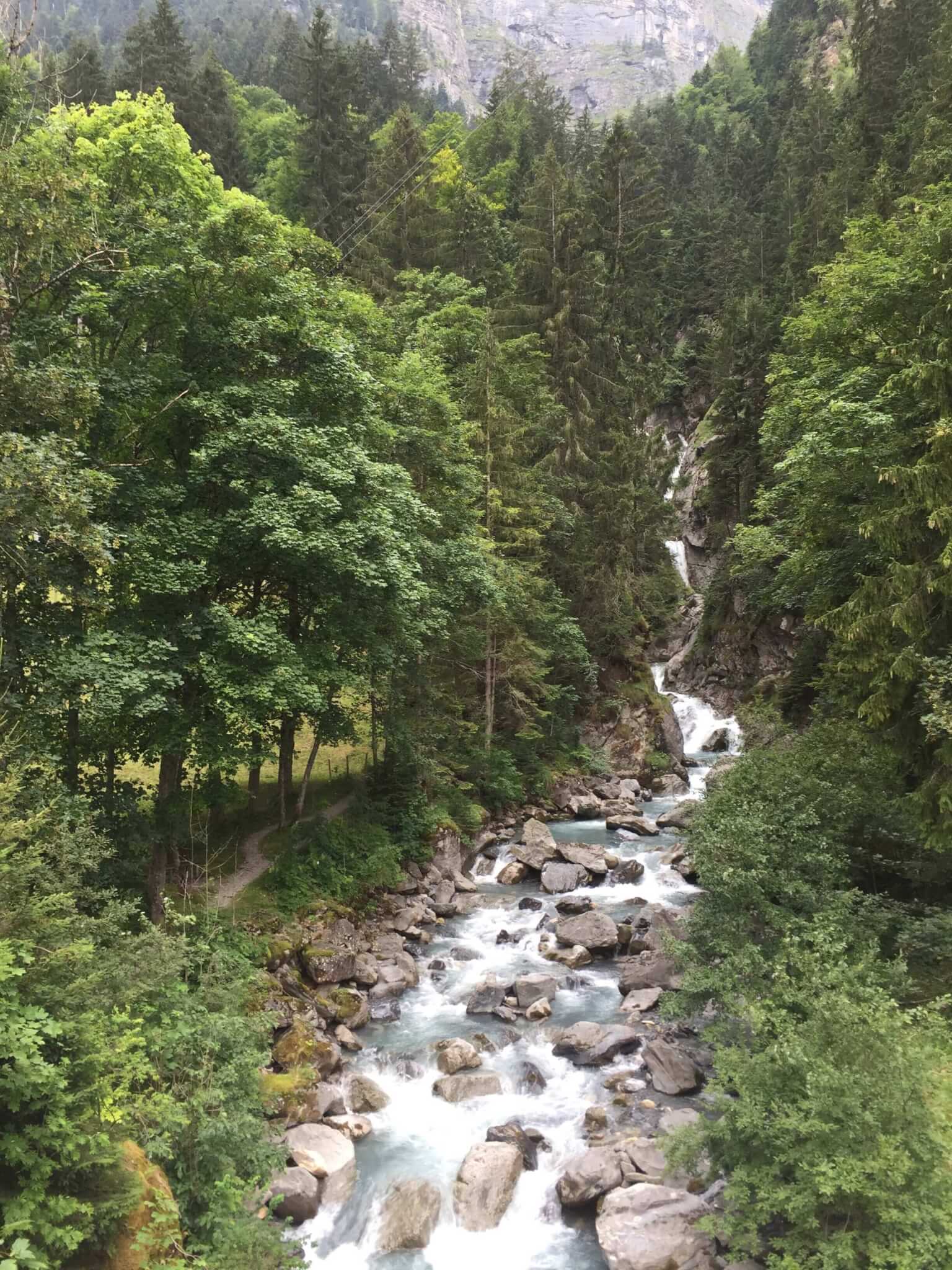 As you make your way down and around the trail, the waterfalls just keep showing off. We visited in August and I wondered what the falls were like at different times of year or with different levels of snow melt. I guess we'll have to come back for another visit to find out!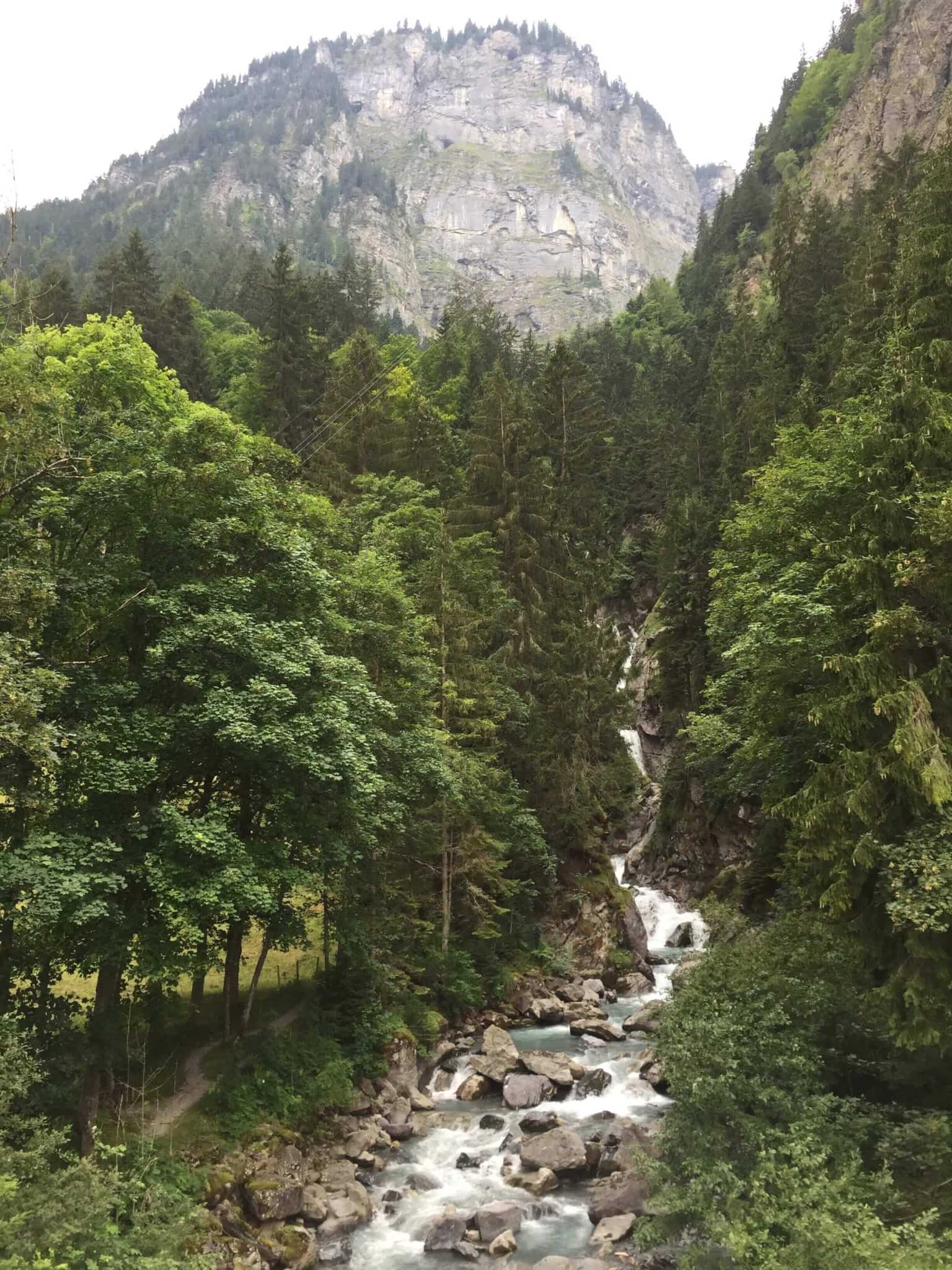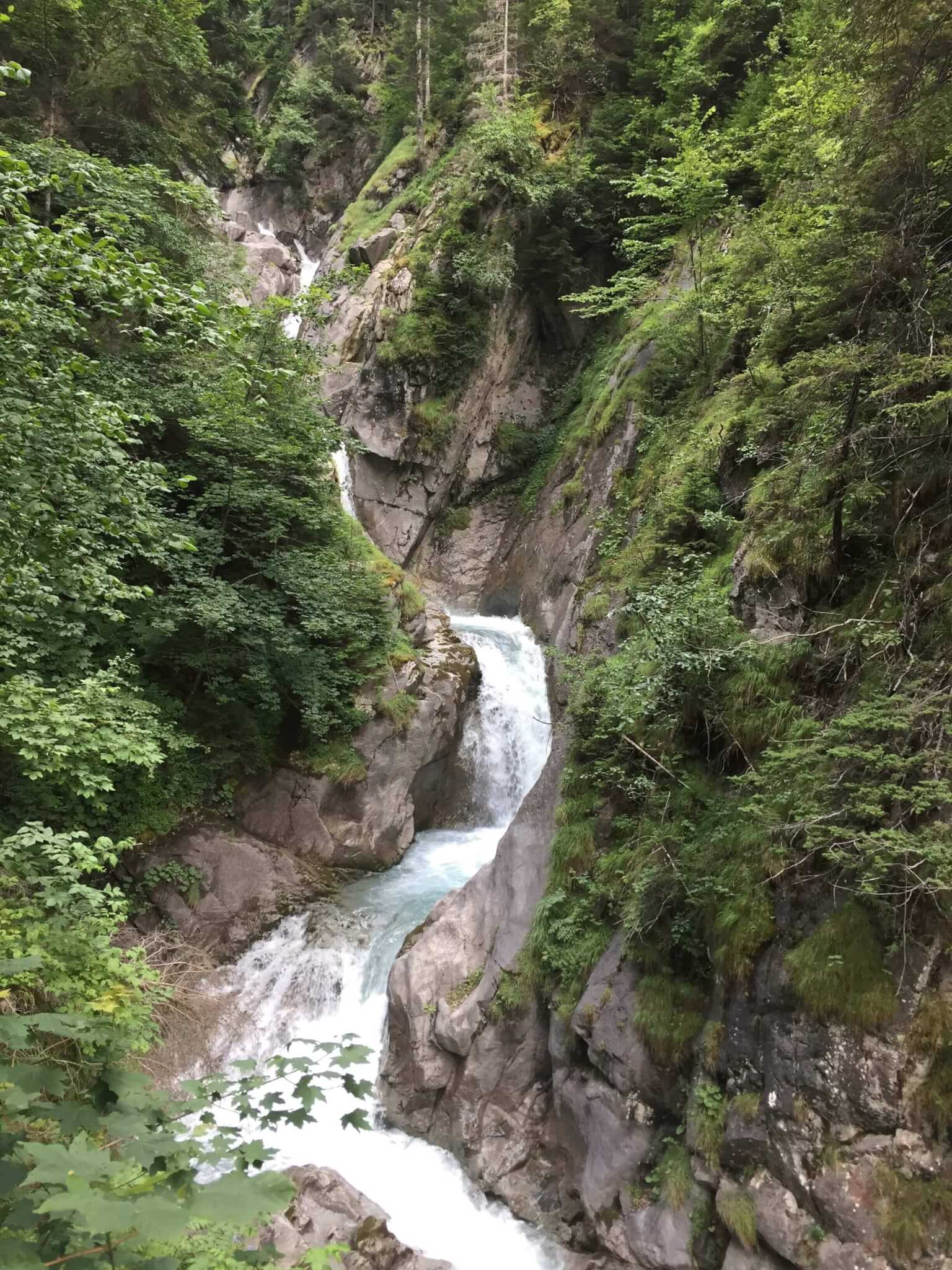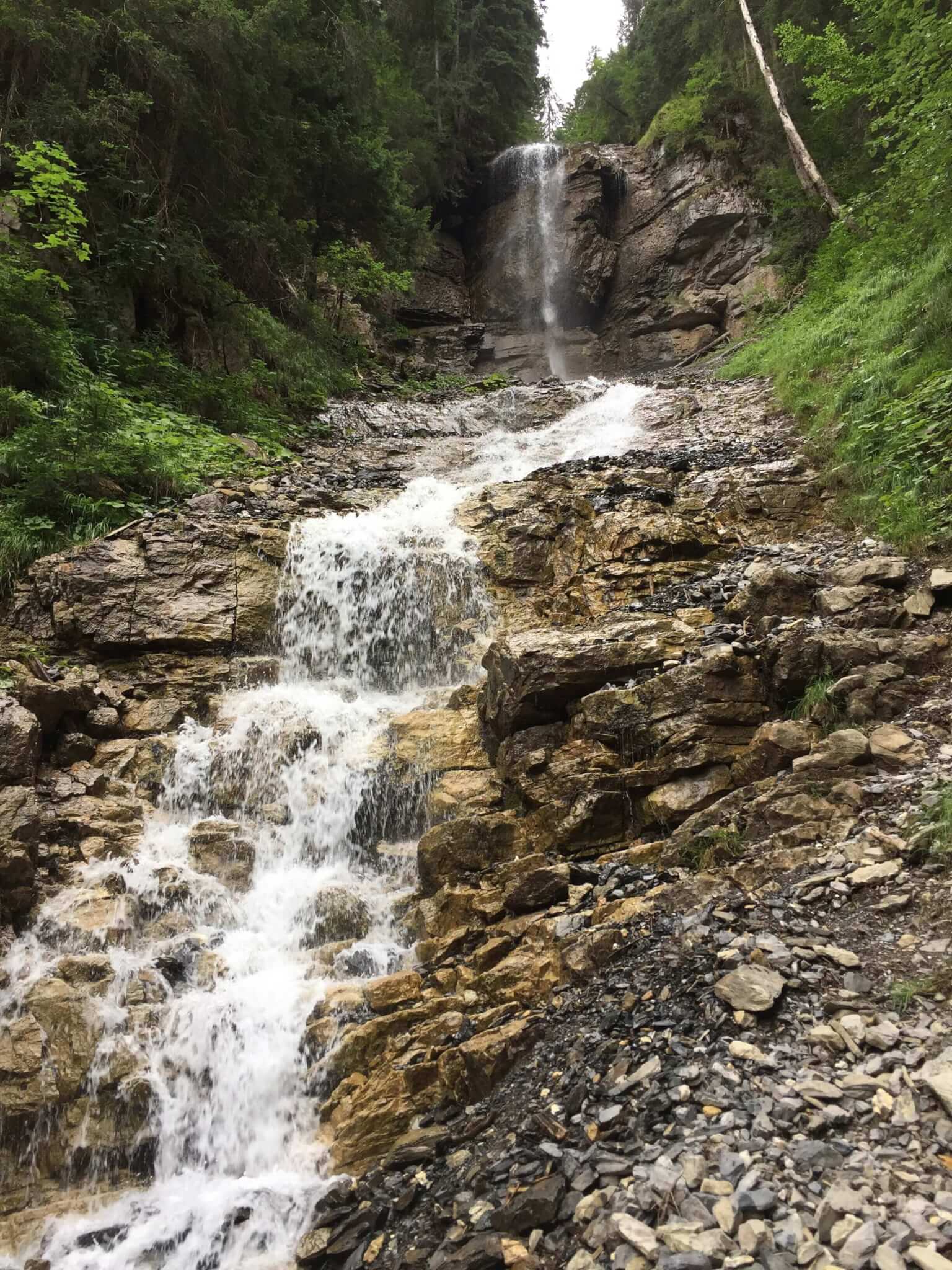 You'll actually pass right through many of these falls along the trail. There are signs warning you to not stop and stand in these stretches. Don't tell anyone…but I stopped and took photos.
We didn't use a map or anything during this hike. It's well marked and we knew we wanted to go to Stechelberg so we could take the cable car back up. After an hour or so, we started the descent back down into the valley. You can see Stechelberg peeking in and out of the trees at this point.
After another 45 minutes you'll be making your way to the valley floor. Here you'll find the river that runs the length of the valley. It's rushing water and clear as crystal.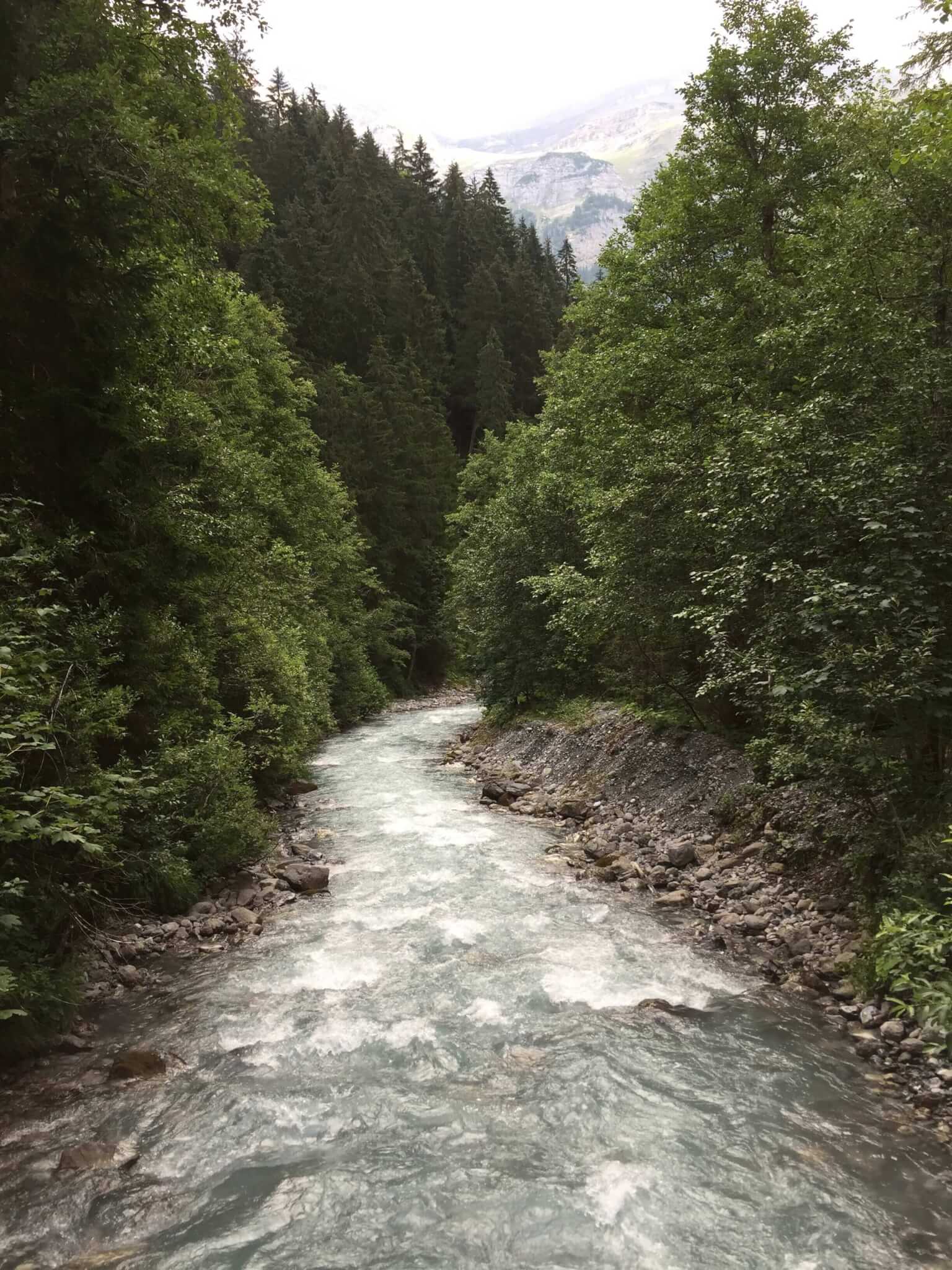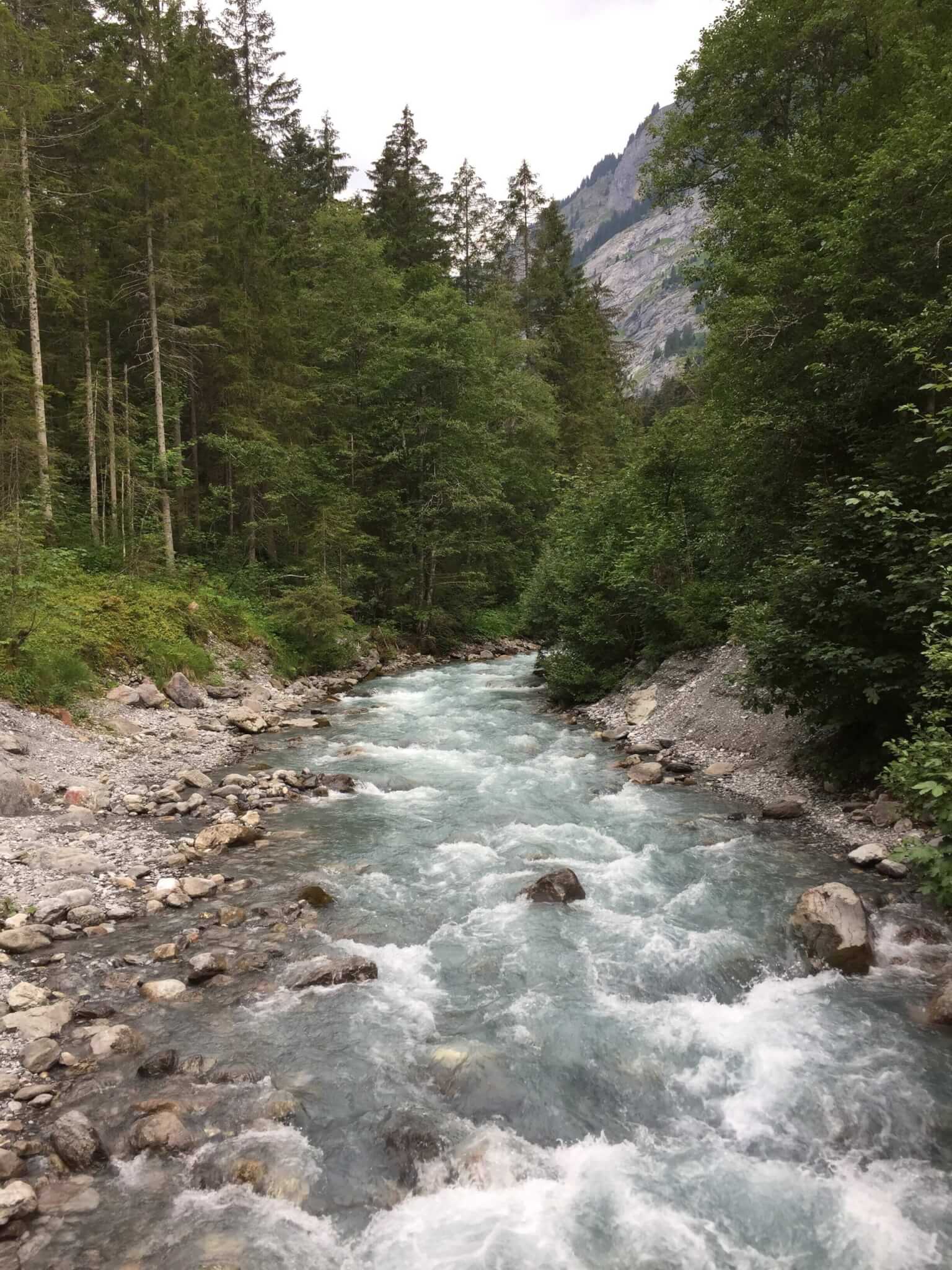 Well, the water is crystal clear until it meets up with another river/stream. Then the crystal meets the crud. Still a sight to see, though!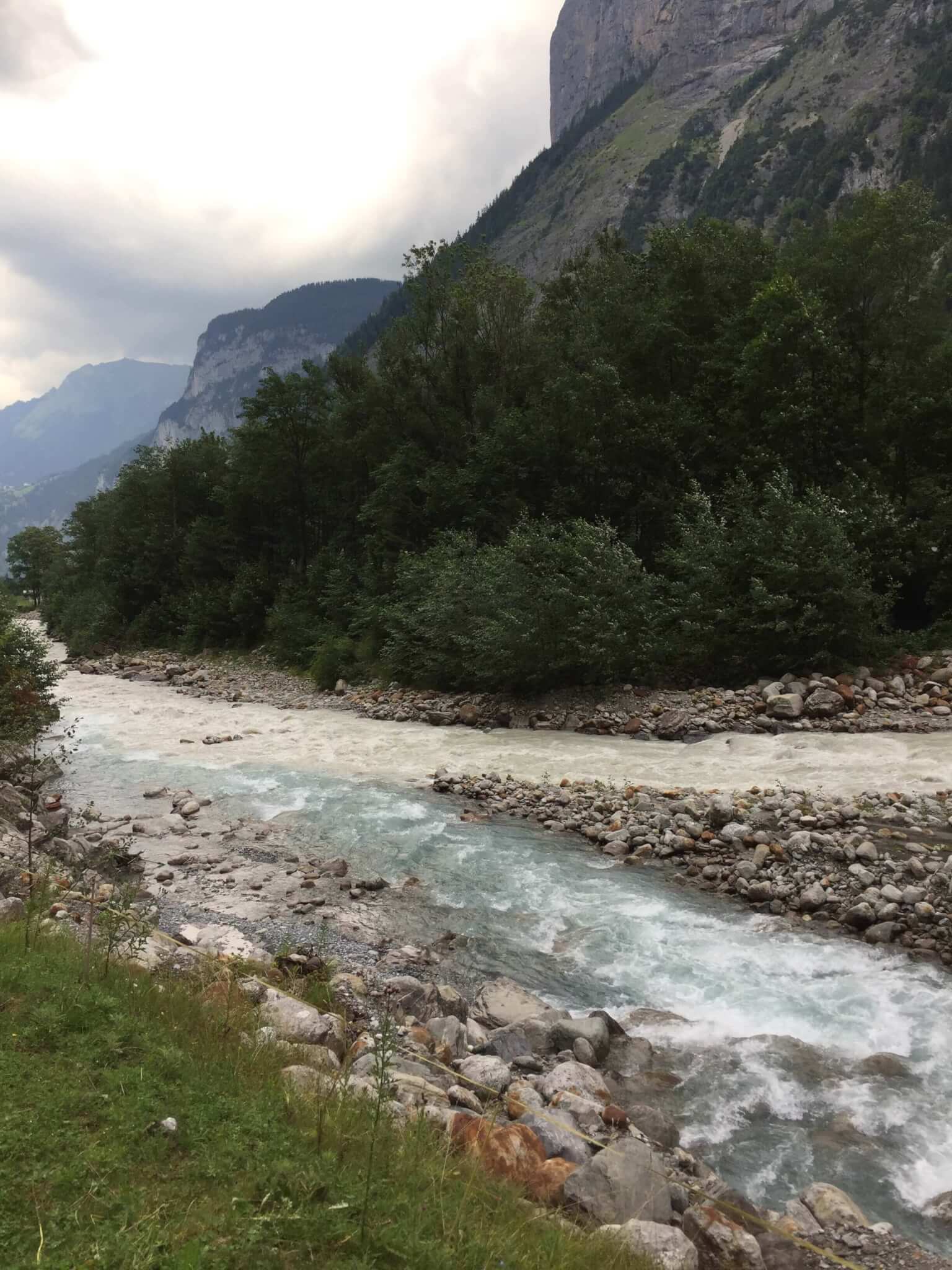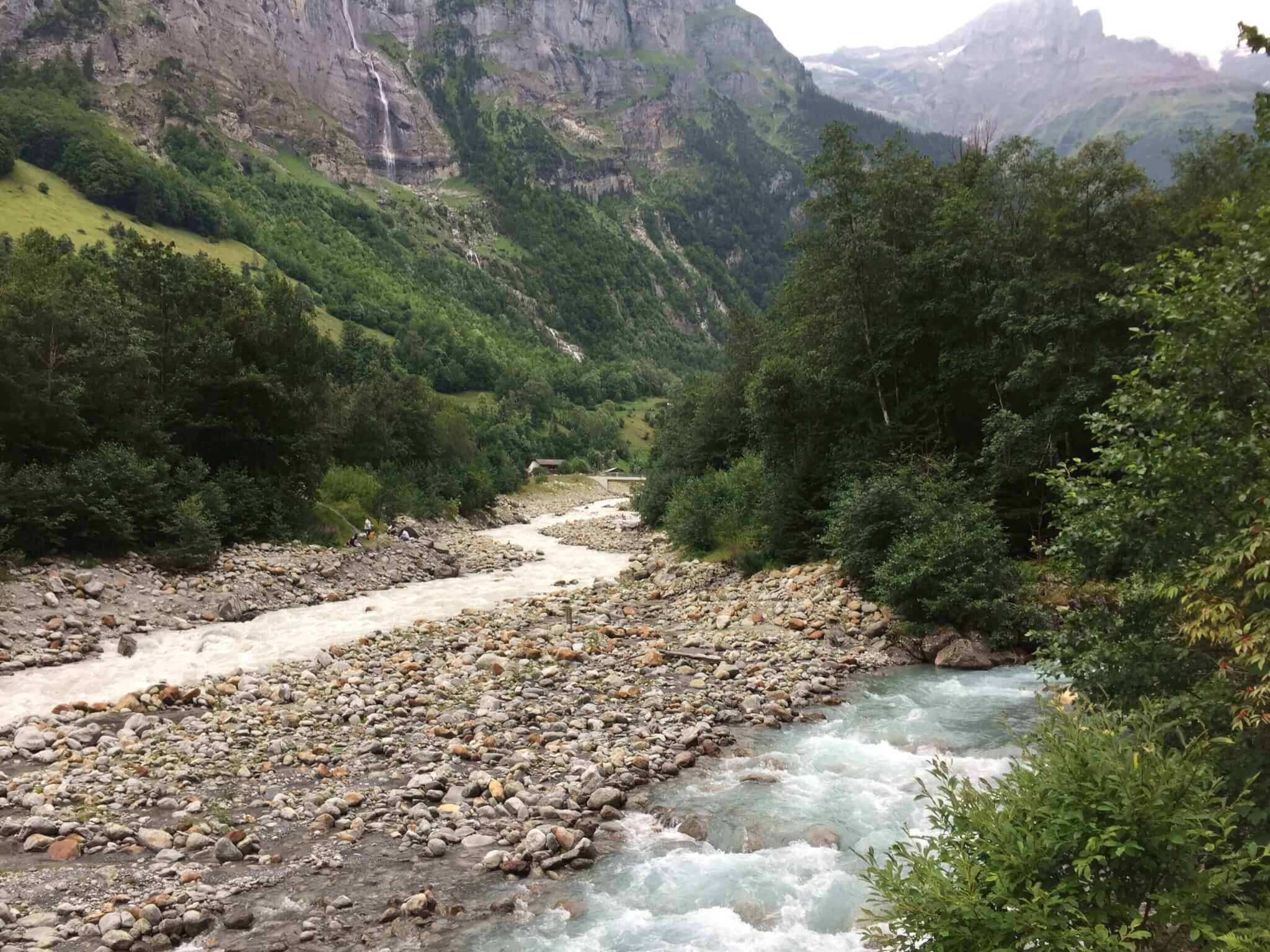 Shortly after making it into the valley, you'll find a fun arched bridge that makes for the perfect photo opportunity. MORE waterfalls in the background!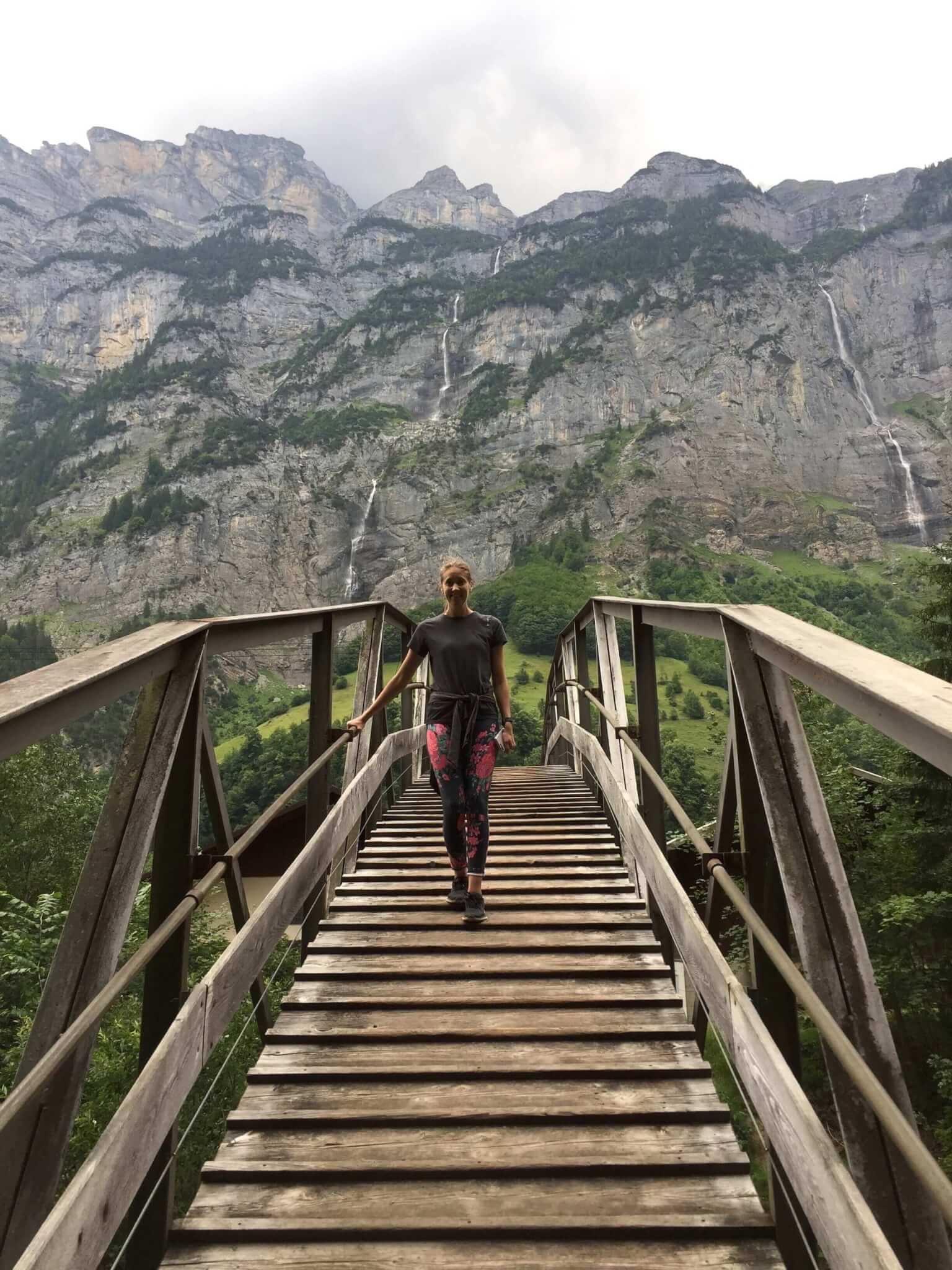 Overall, this hike is super easy. There are just a couple iffy spots when you have to walk around the waterfalls. Trust me, the slight risk is worth the impressive reward. Plan to spend around three hours going from Mürren to Gimmelwald to Stechelberg. That should be plenty of time to stop and view the falls. If you want to hike back, it'll take at least 2 hours. We took the cable car up so we could make it back in plenty of time for dinner. Have you hiked this trail before? Tell me about your experience in the comments below.