We partook in the free breakfast and filled up our coffee mugs before we hit the road again. Sad to leave the Recapture Lodge but excited to check out the Valley of the Gods, which was our first stop for the day. Valley of the Gods is much like Monument Valley, but on a smaller scale and far off the beaten path. The Seven Sailors were our first encounter and we loved everyone of them!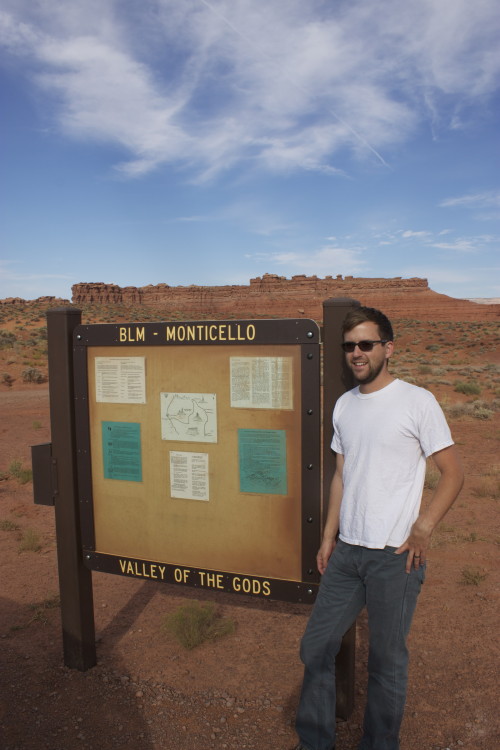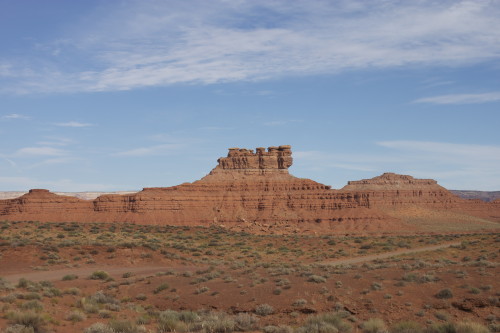 Every cliff, rock, and formation was unique and a little mesmerizing. See for yourself.
When you see a sign like this, you know you're about to experience some seriously treacherous road. We're glad to say we navigated through the twists and turns without even scratching the car.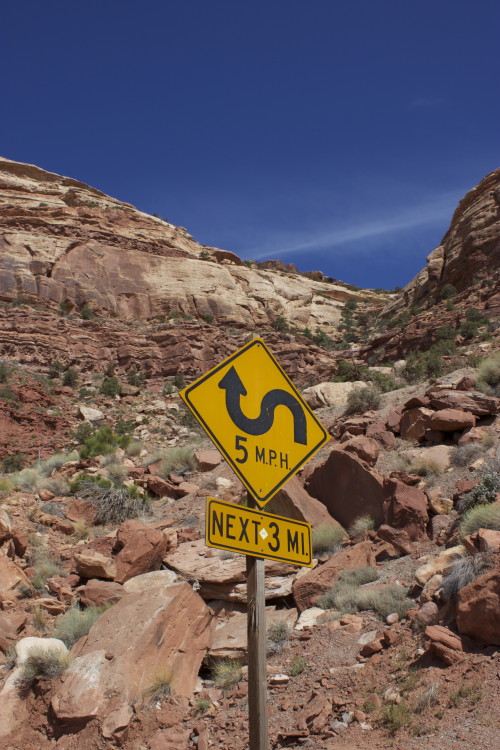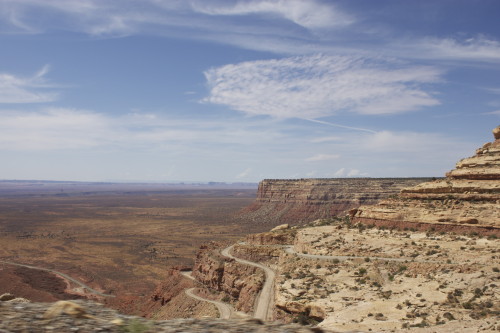 Later on down the road we made it to Natural Bridges National Monument, a first for us both.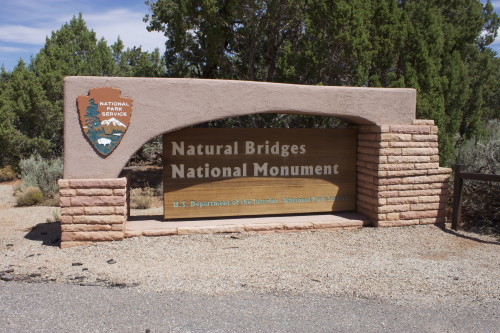 This park is home to several natural bridges, each one a little cooler than the last. Some of them are so thin in the middle it's hard to believe they have stayed intact for so many years.
She looks pretty good in this picture, but Christy just about met her maker on the trail. Inadequate water consumption in blazing heat was a bad idea!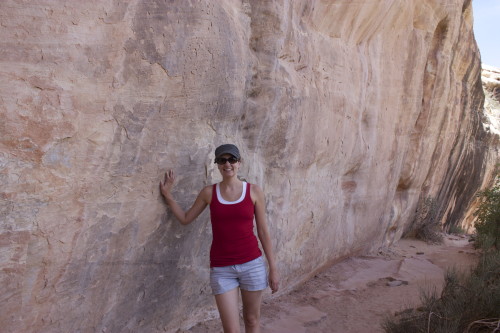 After cooling off in the car and getting a snack we set out toward Capitol Reef National Park. The drive between Natural Bridges and Capitol Reef could have been its own National Park. When we reached Capitol Reef, Mark climbed the sign like a kid and then charged Christy. Apparently the heat got to him too.
Our first stop in the park was at one of the you-pick orchards. We picked peaches (which were delish) and apples (which were a little unripe).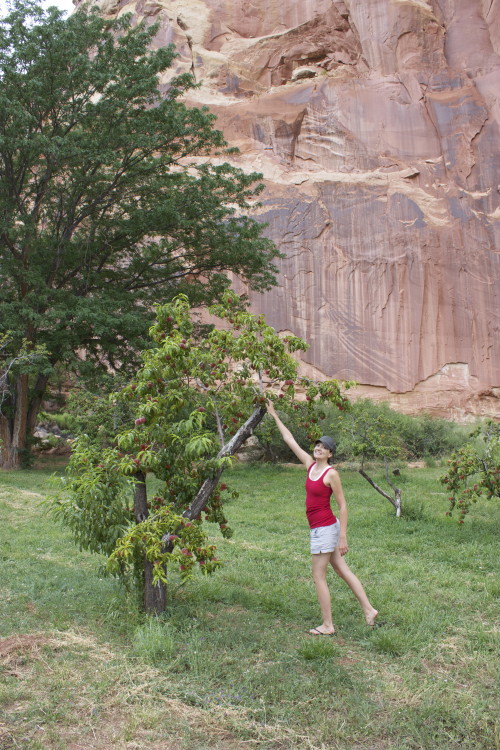 When we left the orchards we decided to drive the scenic route toward the Capitol Gorge, which turned out to be a sweet surprise. We took in a lot of great views like this one.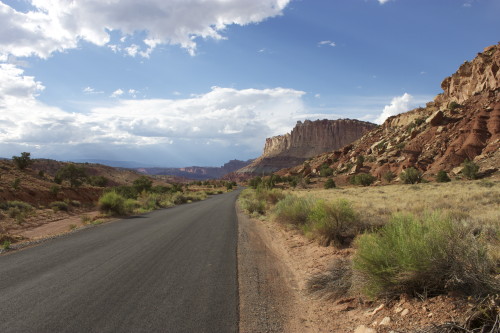 Oh, and these too!
We loved that little park, and there's a lot we didn't get to see, but we had to be on our way. We're coming back here someday! We drove into the night and eventually found a nice little cabin at the KOA in Richfield, UT. We stocked up on some good cabin food from the grocery store and settled in for a rainy night in mormon paradise.