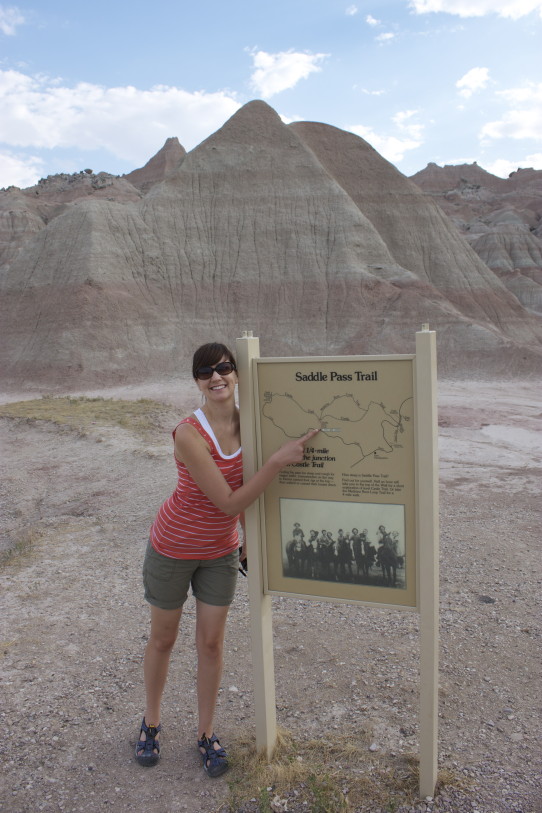 We didn't have time to do much hiking on our first trip to Badlands National Park. Luckily, we've been back three times since then and we've managed to squeeze in a fair amount of hikes. One of our favorite hikes in the Badlands is a short, but steep hike called Saddle Pass Trail.
You'll hike through chalky shades of pink, red, and gray to the top where you get one of the best views of the park. Mark prefers to run when he hikes. You can feel free to walk like a normal person would.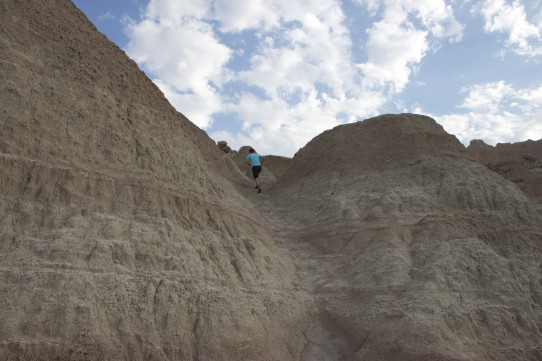 Here's the view we mentioned…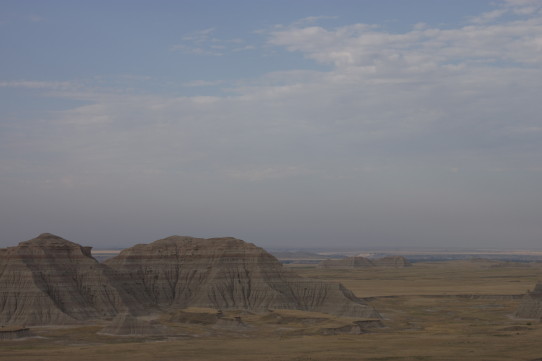 It's not a long hike (only .7 miles), but it can be steep and treacherous in spots. Be sure to where hiking boots or shoes you feel comfortable and stable in. Christy makes it look easy, but that's because she's a pro!
As with any trail in Badlands National Park, you should check the weather before you head out. The badlands get slippery and scary when it rains and lightning strikes are always a risk during a storm.
Here are a few notable facts about the hike:
The Saddle Pass Trailhead is approximately 2 miles West of the Ben Reifel Visitor Center on Highway 240 (Badlands Loop Road).
It's a fairly steep .7 miles round trip.
After the pass you can connect to the Castle Trail and Medicine Root Trail. We have never hiked these, but you definitely should if you have the time!
You climb over 200 feet from start to the top of the pass.
No bikes, dogs, or horses allowed.
Here are more photos of our hike on Saddle Pass Trail:
Have you ever hiked Saddle Pass Trail? Share your story in the comments below or on Facebook, Twitter, or Google Plus.